Arc'Teryx is a manufacturer of outdoor apparel that does not require a special introduction, as you have likely had an encounter with some of their products. The company has a highly prestigious reputation for producing outdoor clothing, and today we will talk about two of their popular outdoor hoodies. We will also give you the answer to the question – Arc'Teryx Atom AR vs. Atom LT: Which one should I buy?
These hoodies are highly versatile and suitable for different outdoor conditions, but some key differences will ultimately decide which one will accommodate your needs. These hoodies are designed to keep you warm and protected from the elements, but despite the similarities they have, you will also find differences that will determine which one to buy. We will explain to you all the advantages and disadvantages, so let us start.
Arc'Teryx Atom AR vs. Atom LT – If You Are in a Hurry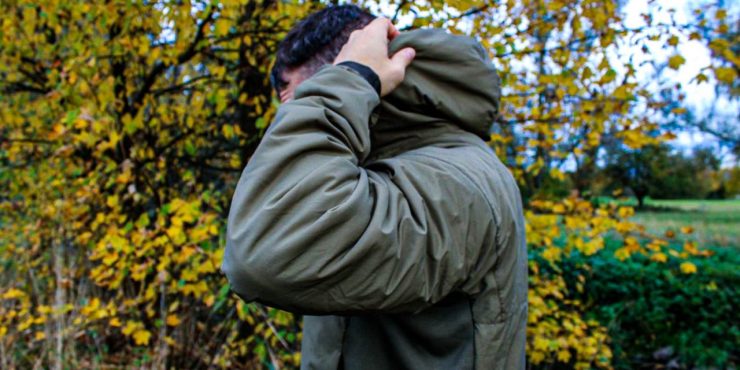 In case you are in a hurry and do not have time to go through all the specific features these hoodies have, this section will provide you with a short explanation. Basically, if you are looking for a warm jacket that will keep you protected from the elements and freezing weather, go for the AR.
On the other hand, if you require a hoodie for physically active use, go for the LT, as it provides much more breathability and comfort for such use. The bottom line is that the AR is warmer and possesses higher resistance to harsh weather, while LT is lighter, breathable, and better suited for hiking and similar purposes where you will remain active for a more extended period.
However, there is much more to these hoodies in terms of features, materials, and their general use. We recommend you continue reading as we will dive deep and break down all the pros and cons that come with both products and let you be the judge of which one will suit you better based on specs. Let us start with a short introduction to both products.
Atom AR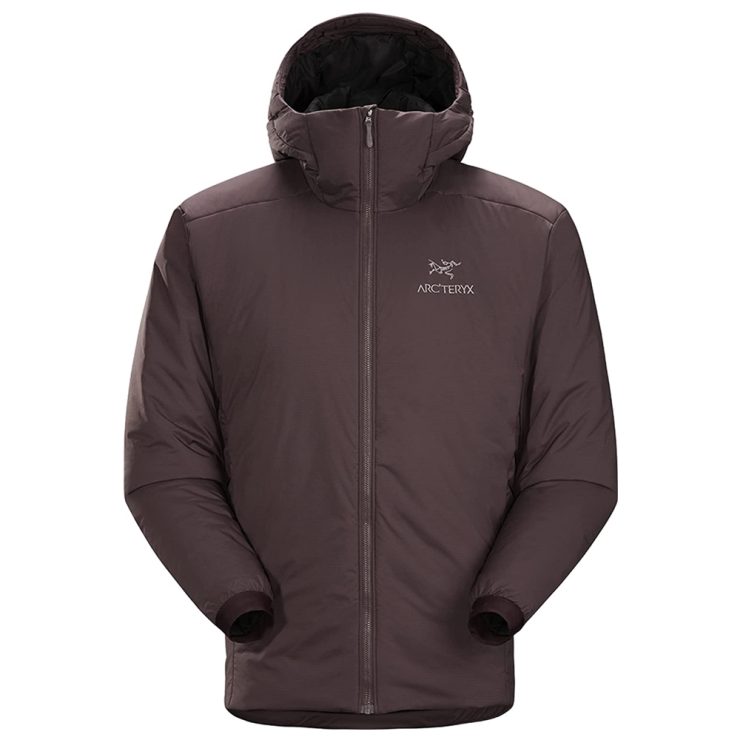 Atom AR is a highly versatile hoodie, which you can wear as a mid-layer when it is chilly outside, but it also offers excellent weather protection, allowing you to wear it as an outer layer as well. It features superb synthetic insulation that will keep you warm even when it is wet, so in terms of protection from the elements, it is a top-notch product.
This hoodie is a fantastic mixture of warmth, weather resistance, and multiple cool features such as a helmet-compatible hood, which is a great addition for skiers, climbers, and hikers. It is a bit heavier than the LT model but will still keep you flexible enough in countless outdoor activities.
Features
Weight – 420 g / 14.8 oz
Materials – Nylon with durable water repellent finish, synthetic Coreloft insulation
Construction – Composite construction
Atom LT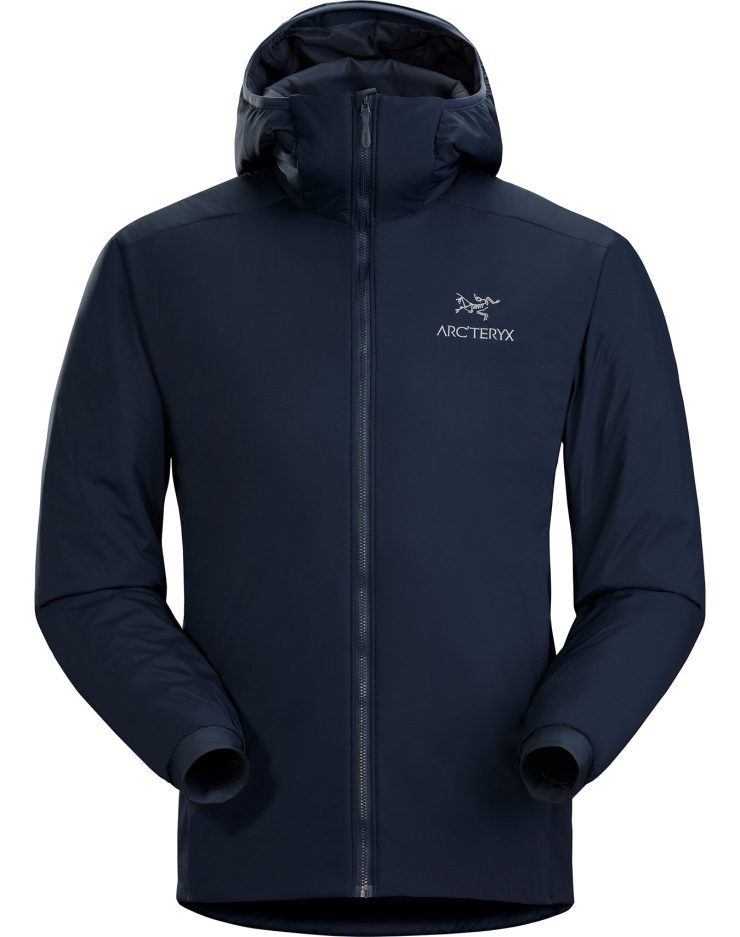 Atom LT is a very light mid-layer that is generally best suited for a wide range of sports. It has synthetic insulation that has the main task of keeping your core warm but does an excellent job of not overheating when you are active due to excellent ventilation and breathability.
This is one of Arc'Teryx's most popular jackets, which comes as no surprise when you take a look at its lightweight design and casual appearance. This look is suited not only for outdoor enthusiasts but for city dwellers as well; since it looks so cool, you can basically wear it every day.
Features
Weight – 315 g / 11.1 oz
Materials – Nylon with durable water repellent finish, synthetic Coreloft insulation
Construction – Composite construction with breathable, stretch side panels for extra comfort and mobility
Arc'Teryx Atom AR vs. Atom LT: Warmth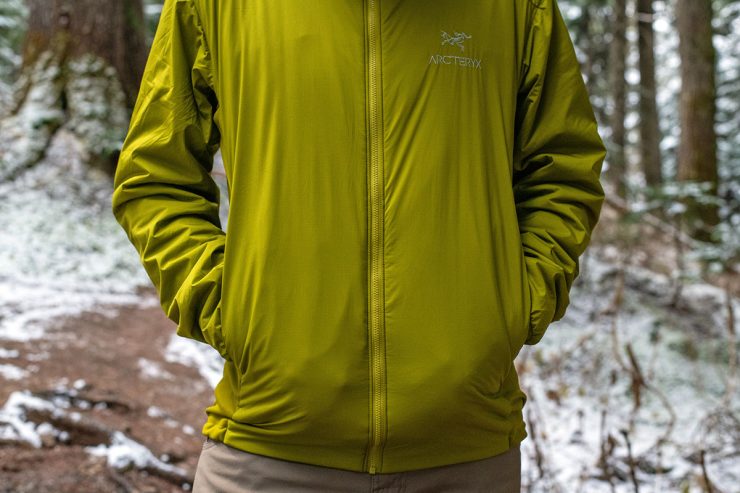 Both AR and LT hoodies are insulated with Coreloft synthetic insulation; therefore, both will provide you with nice warmth in chilly outdoor conditions. The polyester staple fibers do an excellent job of trapping pockets of warm air which are pressed against your skin, minimizing the loss of body heat.
Synthetic insulation is highly popular due to its hydrophobic nature, meaning that it will repel water and keep you warm and dry in wet conditions. Although both jackets have the same insulation, this is where their similarities end in terms of warmth.
The AR is packed with more insulation and has 120 g that is spread along the body – 80 g at the underarms and 60 g around the hood. On the other hand, LT has only 60 g spread all over, which is significantly less. Another major difference is that AR offers an adjustable hem drawcord that traps even more hot air that tries to escape, which is something you cannot find on the LT model.
The bottom line is that the AR is much warmer than the LT, making it a better choice for resting in camp. However, LT is a much better choice if you will spend the majority of time on the go. Since it is a slightly cooler mid-layer, it will perform much better for such purposes.
Arc'Teryx Atom AR vs. Atom LT: Breathability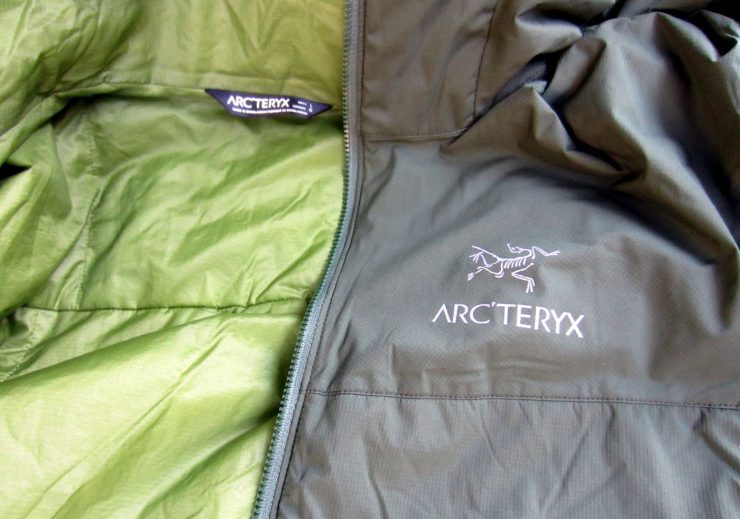 Everyone wants their hoodies to keep them warm when setting up the camp or resting inside it and planning the further journey. However, once you start moving and engaging the hiking trails, it is just a matter of time before you start sweating.
This is why finding a piece of clothing that will keep you warm but vent some of that hot air as well is crucial. It is why the Coreloft insulation used in the AR and LT performs so well. Warmth, resilience, and breathability are key attributes of these jackets, but only one of them is better suited for situations when you are on the move.
It is, of course, the LT model due to its air-permeable fleece stretch side panels. These panels make the LT a clear winner in this category and make it a far better choice if you plan to wear it during physically demanding activities.
Arc'Teryx Atom AR vs. Atom LT: Materials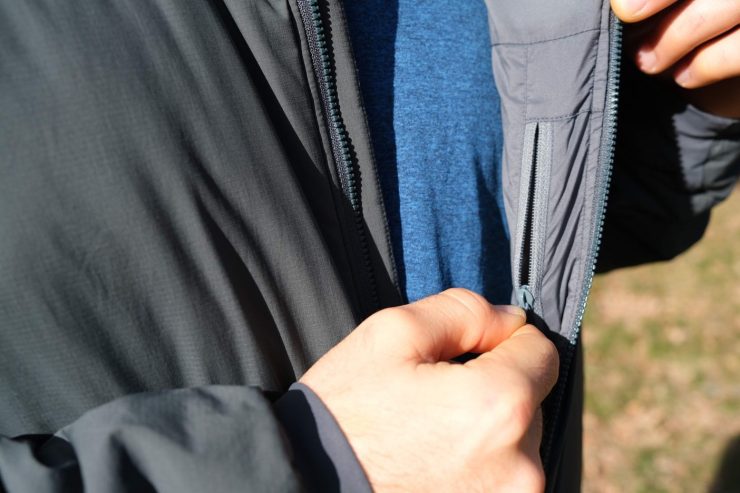 In terms of materials, both the AR and LT are made of 100% nylon. The difference is that the AR has a Tyono 30 denier shell, while the LT has a 20 denier shell. For those who do not know, denier refers to the thickness of the material, and the higher the number, the thicker the fabric.
For outdoor purposes, people generally go for deniers of 20 – 80. However, those on the higher end of the spectrum are not commonly used for sports and activities that require you to be flexible and mobile. Both AR and LT are on the lower end of this range, but Tyono nylon is known for providing better protection, even at low deniers. A slightly higher AR denier means it will grant you better protection than LT.
It is also worth mentioning that both of these hoodies are treated with durable water repellent finish, meaning that they are moisture-resistant and can withstand light rains or snows. However, they are not entirely waterproof, and generally, it is too much to ask a mid-layer to have such a feature.
The good thing to know is that if you get caught out in the rain wearing either of these jackets, you will have at least some protection before you reach for a raincoat or set up the camp.
Arc'Teryx Atom AR vs. Atom LT: Price/Value Ratio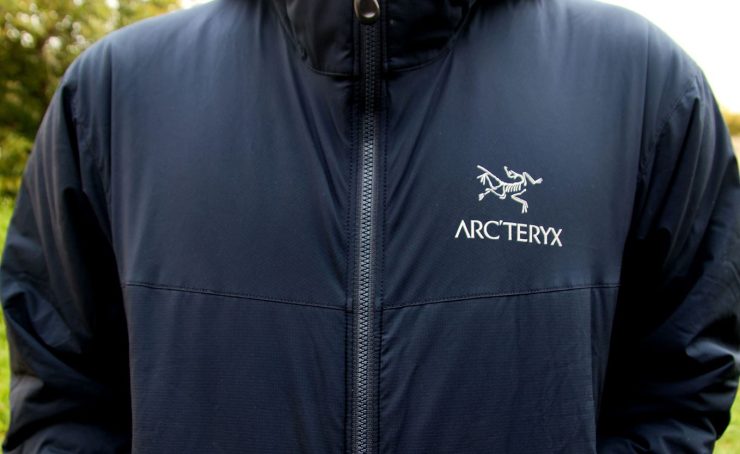 The final comparison is the one that is of the highest interest for most of the buyers. So, which one of these hoodies will provide better value for the money's worth? It is not a simple answer since lightweight mid-layers with quality insulation are generally coming with higher price tags, and these two are not the exceptions.
The AR is more expensive out of these two options due to extra padding and tougher fabric that makes a better outer layer for a colder environment. The LT is a less expensive option but offers much better breathability and is a lighter hoodie, making it perfect for sports and physical activities.
Final Words
Both Atom AR and Atom LT are some of the finest examples of how versatile mid-layer should look and work. They will keep you warm and protect you from elements but will not weigh you down or overheat while doing so.
The bottom line is that if warmth is your priority, you should definitely go for AR. On the other hand, if sports and outdoor activities are the most important for you, opt for the LT since it is lighter and much more breathable. The intended purpose for the jacket is what should drive you in this shopping, so pick accordingly, and we are certain that you will make the right choice.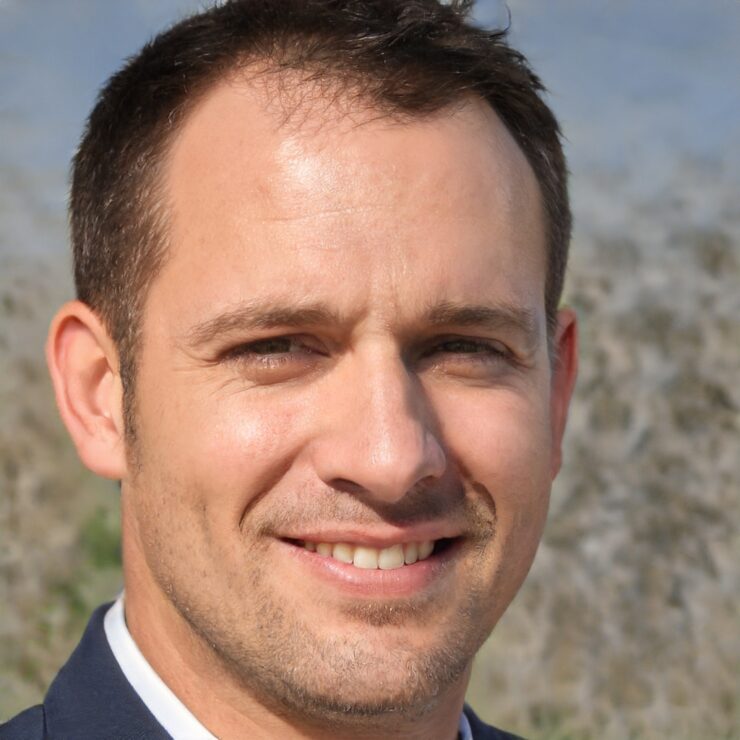 The outdoors is my playground 24/7, 365. Camping, hiking, mountain biking, grilling and all things related to the planet are my jam.