Whether you are an adventurer who seizes each opportunity to find a quick backpacking getaway for a weekend, or you enjoy traveling the country with RV, Virginia has countless solutions for camping enthusiasts. In today's article, we will take a look at some of the best places for camping in Virginia and Virginia Beach.
There are over 2.000 campsites combined in Virginia, so there are plenty of opportunities and options for everyone that wants to enjoy the natural beauties, landscapes, and wildlife of this southeastern U.S. state. With so many options, you are bound to find the location that will provide you with the perfect camping experience. In order to help you with that, we did a bit of research and came up with some most popular places in the country. Let's check them out!
1. Turkey Point on Lake Cahoon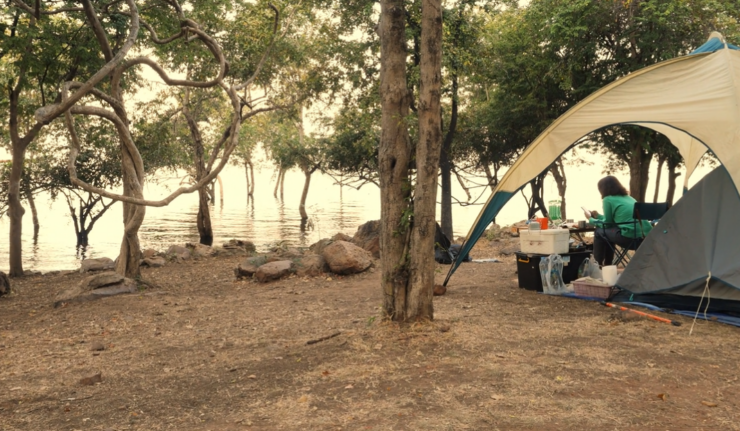 Located near Merchants Millpond State Park, this mostly forested tract of land offers two roomy fields where you can enjoy camping and various outdoor activities. The grassy fields are next to Lake Cahoon, which offers an opportunity for some competitive freshwater fishing, so anglers are bound to have a lot of fun here.
Aside from camping, you can bring your kayak or canoe and enjoy some aquatic adventures as well. When you decide to stretch your legs a bit, you can take a walk and explore the quiet wooded lake. If you want to come here with your RV, you would be pleased to know that there is a dedicated camping ground for this with available electrical hookups. Keep in mind that only vehicles under 45 feet are allowed.
2. Water Retreat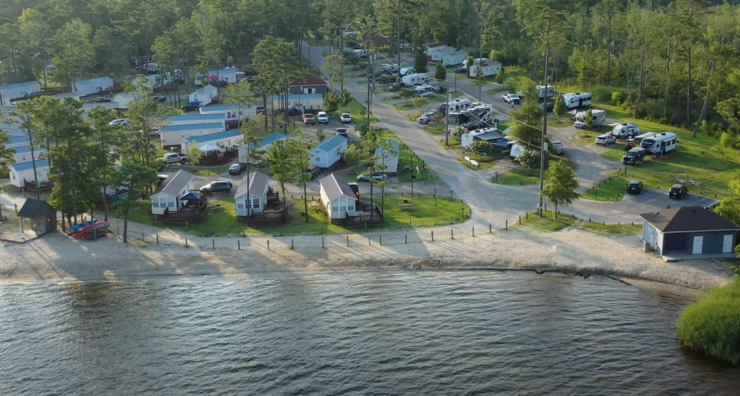 Water Retreat is a beautiful waterfront property that has been recently transformed and prepared to welcome RV vacationers throughout the year. Waters from the Currituck Sound surround the location and, as such, offer a small watercraft ramp on-site alongside community ramps for larger vessels.
It is also an ideal location for canoeing, kayaking, paddle boarding, jet skiing, and all aquatic adventures you can think of. In case you do not have equipment for such activities, there are local watersport rentals just minutes away from the Water Retreat. For everyone that prefers to stay close to shore, there are also great places for swimming, fishing, and crabbing.
3. Trilogy Tree Camp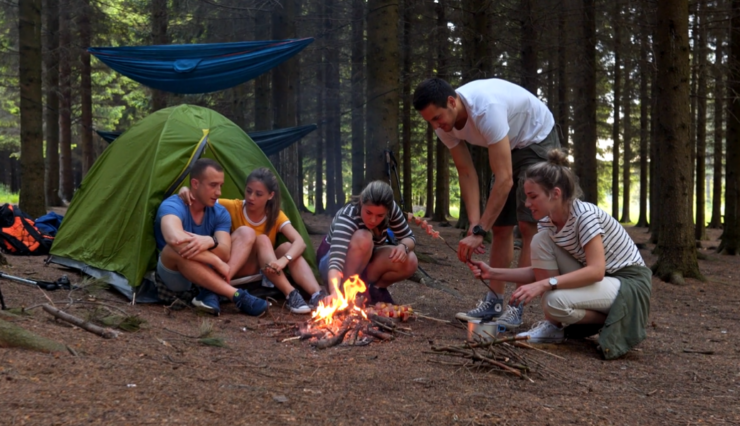 Located near Yorktown Battlefield and Colonial National Historical Park, Trilogy Tree Camp is an amazing camping site that offers various amenities such as picnic tables, a tent site, portable water, and showers. You can camp in trees with a 6-person suspended hammock tent, and the Tentsile Trilogy tree tent has three separate 2-man tents connected and suspended in secluded pines.
The area is pet-friendly, so you are allowed to bring your four-legged friends along on this camping adventure. This site is a 1-mile drive to two separate secluded beaches and a boat launch. When you get hungry, you are four miles away from shopping and dining in Mathews, Virginia, and 15 miles to Gwynn Island.
4. Blackwater Birds and Bees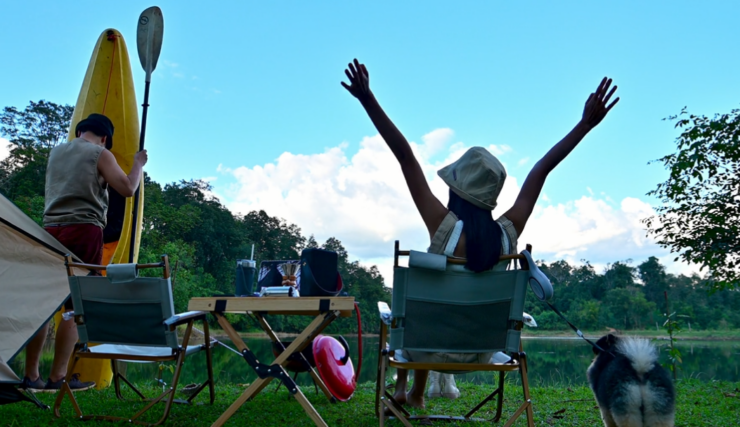 Blackwater Birds and Bees is a progressive farm that started working back in 2016. It is located near Chippokes Plantation State Park and Historic Jamestowne, and it is a perfect location for anyone that seeks privacy and a relaxing camping experience.
The farm is built on 110 acres of land on the Blackwater River with access to over 2 miles of waterfront without leaving the property. The river has large channels running through the middle, creating a perfect environment for all sorts of wildlife.
There are kayaks and canoes available for campers to use for free and boats with trolling motors available for rent. There is also a 10-acre pond for anglers, so there would be no shortage of fun when visiting this lovely location.
5. Llama Paradise at Lower Sherwood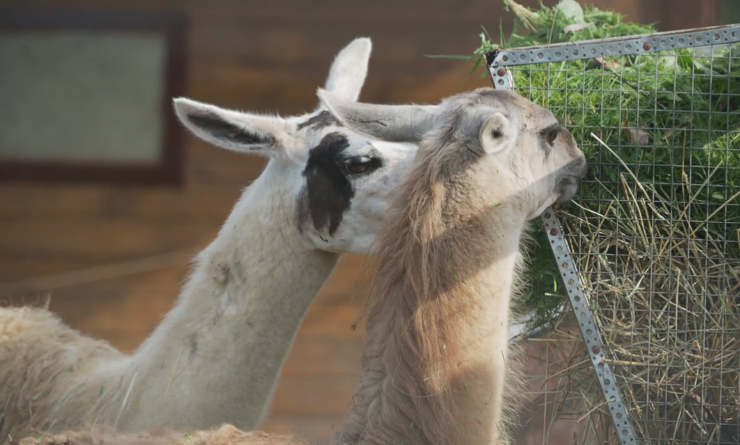 Llama Paradise at Lower Sherwood is a secret Virginia gem where you can enjoy calmness on 95 acres of land that is around half an hour away from downtown Charlottesville. It is a privately-owned llama farm with rolling pastures and glimpses of the Blue Ridge Mountains that offer absolutely stunning landscapes.
You can pitch the tent on the property's hay fields and enjoy access to a four-season show barn with a bathroom and hot and cold running water from the well. There are plenty of opportunities for some cool adventures and exploration, including hiking or exploring wooded trails.
6. Marshalls Landing on the River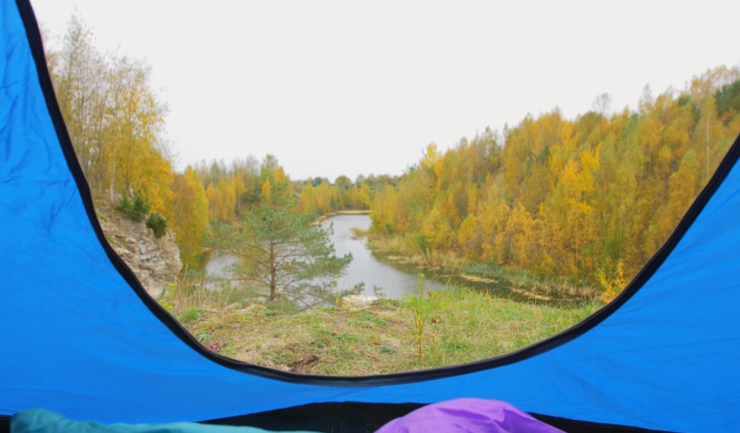 Marshalls Landing is located on the Rappahannock River, and it features adventurous terrain with three different campsite areas where you can enjoy a number of outdoor activities. Rappahannock River campsite is excellent for tenting with, swimming and fishing.
The area is accessible by walking, four-wheel drive, or transportation which are all available. Pond campsite is suitable for tents only with an intimate private area for two persons maximum. You can enjoy biking, fishing, swimming, or hiking, and you can do all of this while being surrounded by beautiful landscapes.
7. Spring Hill Farm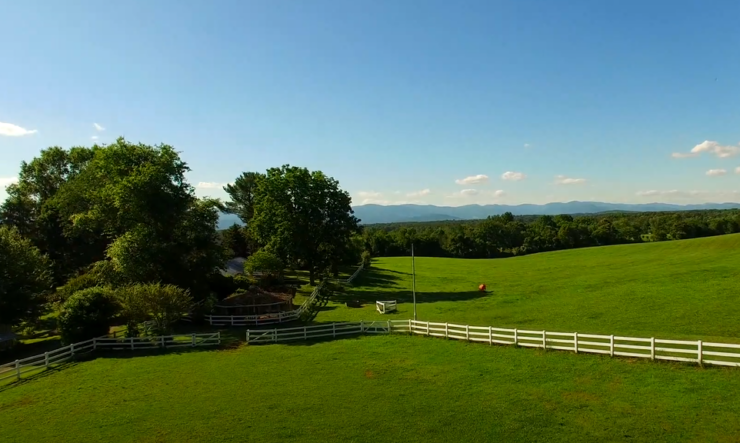 Spring Hill Farm is located in rural northwest Hanover County / Caroline County Border on the North Anna River in Virginia. It is between the cities of Fredericksburg to the north and Richmond to the south. You can enjoy approximately 140 acres of wooded acreage, giving you plenty of space to pitch a tent.
Keep in mind that there is no lighting in the camping areas at all, so make sure to arrive at least one hour prior to the dark so that you can have enough time to pitch your tent and get to know the surroundings before the sun sets. Except for the local freight trains, the location is quiet, peaceful, and an amazing choice for outdoor adventurers.
8. Creeping Thyme Forest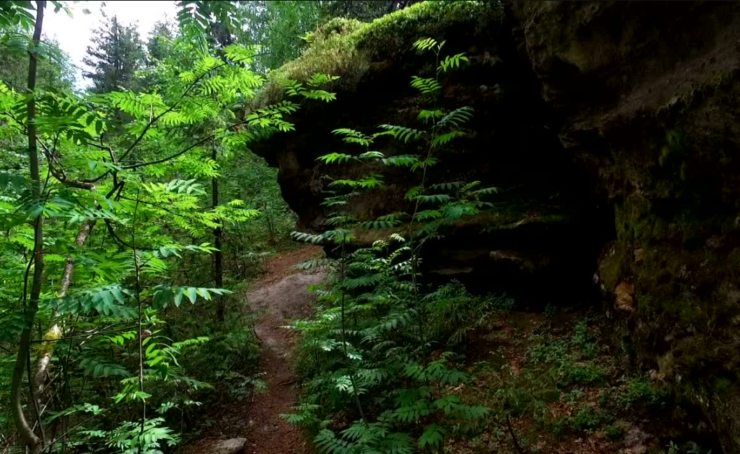 Distant, private, and beautiful, Creeping Thyme Forest is a fantastic choice for open camping. You get to enjoy over 100 acres of mostly-wooded land, located between two mountain ranges in the Appalachian mountains, on a south-facing slope of about five degrees.
There are open fields for camping where you can gather plenty of firewood for your campfire. Campers can also choose from a variety of locations to pitch a tent in the open areas or explore the woods. There are also many isolated spots where you will be able to experience the beauties of nature fully. When you get hungry, there is a country kitchen down the road about five miles.
9. Broken Knee Spot
The Broken Knee Spot is a camping location that offers everything required to soothe your outdoor activity appetites. There is shade, space, amazing fishing spots, views, and exceptional seclusion, basically, everything you can wish for from a camping adventure and then some.
This camping location offers great catch and release fishing, so all anglers are very much welcome. The nearest city is around 30 miles away, so the seclusion and escape from everyday urban surroundings are guaranteed. Broken Knee Spot offers a quiet and relaxing atmosphere that will certainly soothe your adventurous needs.
10. Private Paradise on Rivers Band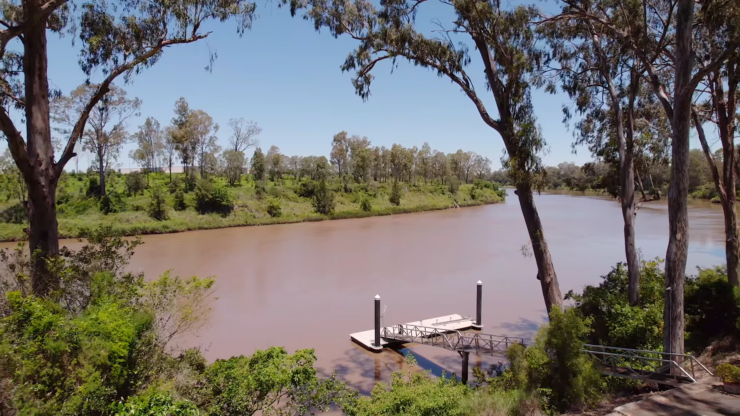 Private Paradise on Rivers Band is a camping site that offers a firepit, picnic tables, river frontage with a beach, and a fishing hole. All campers can enjoy hiking, breweries, and wine vineyards in Shenandoah.
There are great access points for kayaking, so there are plenty of opportunities for aquatic adventures for all watersport lovers. The location also has RV camping grounds where all travel trailers, fifth wheels, toy haulers, pop-up campers, campervans, and cars are very much welcome.
Final Words
Camping is a beautiful and healthy habit that gets us closer to nature and soothes our adventurous appetites. The locations that we have presented to you are just some of countless you can enjoy in Virginia, so picking only ten was a true challenge.
However, among them, you will find both secluded locations and the ones that are close to civilization, so there is something for everyone. Whatever you prefer, we are sure you will find the perfect location for yourself on our list and enjoy the amenities that come with it.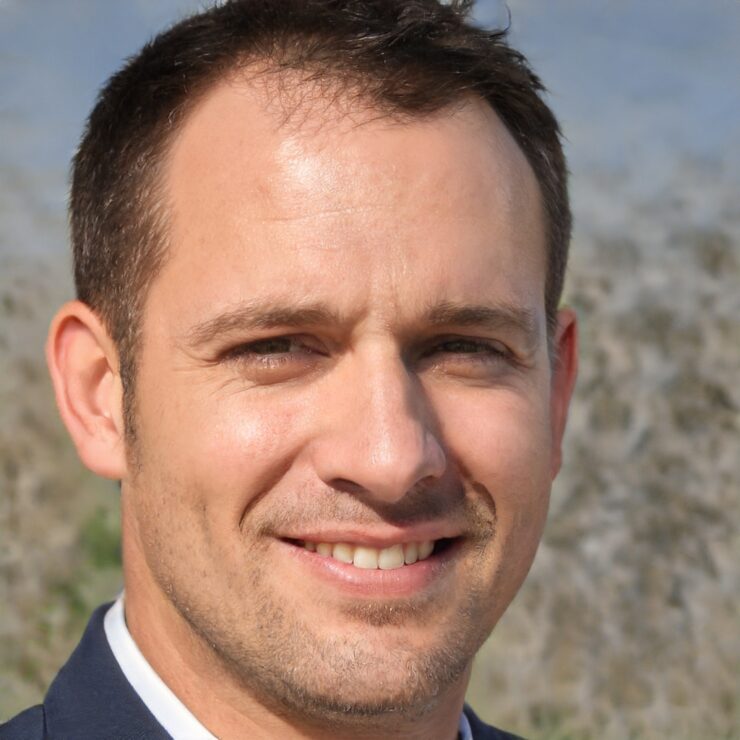 The outdoors is my playground 24/7, 365. Camping, hiking, mountain biking, grilling and all things related to the planet are my jam.