Camping toilets save you from unavoidable situations. Traveling is fun but you have to pay the cost too. And with traveling, the cost is your comfort.
If you wish to enjoy beautiful sceneries and untouchable nature, you have to compromise on the comfort of a soft bed and toilet. However, you do not necessarily have to be harsh on yourself. There are sleeping bags and portable toilets.
So if you are traveling in your RV and there is not much space for a toilet, you can use a portable one. Likewise, if you are going to a place where you won't get a public toilet, it is better to go prepared and keep your portable one with you.
Here are our top picks that are travel-friendly and will make your life easier.
Portable Toilets for Camping Review
1. YITAHOME Portable toilet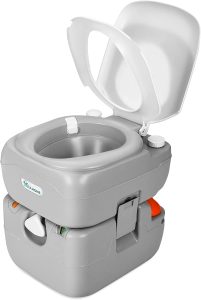 Price drop 20% off
Start Time: 07/19/2022 02:00 AM PST
End Date: 07/31/2022 11:59 PM PST
Yitahome offers some of the best things for your home but this portable toilet is for camping. So surely it offers amazing quality and builds. It is made from PP and HDPE material that offers strong structure and durability. Therefore, if you are going camping or for any other event where you won't get a washroom, you should keep this portable seat with you.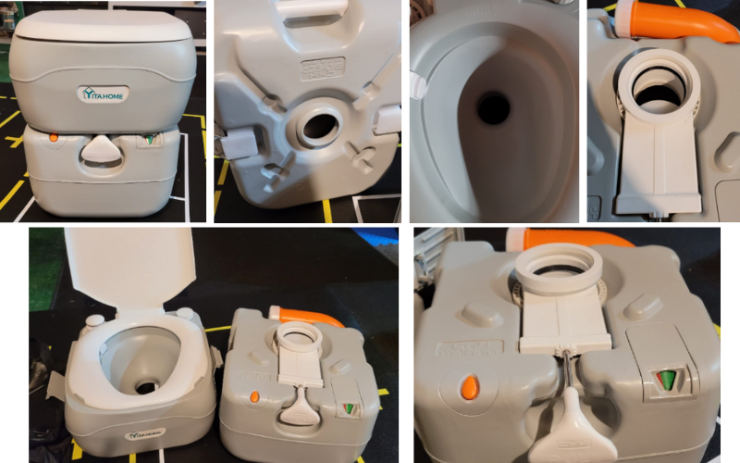 It has a capacity of holding 3.2 gallons which is equal to 12 liters. So you can use it multiple times during your stay. Furthermore, the holding capacity for fresh water is 5.8 gallons which is around 22 liters. And it also has a level indicator. So you won't need to guess the time to empty it. You can check the level indicator and empty the wastewater. Thus, it will always be available for you to use.
In addition to this, it also contains a flush pump. Thus, you can flush out the waste easily. And then the water outlet is also T-shaped. This will make the use easier. T-type water outlets are more dispersed. Therefore, they clean the toilet comprehensively and effectively. Moreover, you can remove the latches from the sides and pour out the sewage.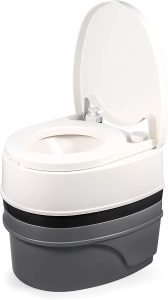 This traveling toilet from Camco comes with a detachable tank having 5.3 gallons of holding capacity. In addition to this, there will be a flush tank with 4 gallons of holding capacity. So you will have enough space to relieve yourself. It offers multiple usage times that make it convenient for traveling by road. You can empty it out when you find a place for that.
One of the most awkward things about using a toilet is the bad odor. It makes you feel embarrassed and you lose your confidence. This is especially the case when you are with your friends. That is why Camco is providing the valve seals for the sliding gate. This will not release any odor. In addition to this, the inside surface is made from ABS material, which is known for odor prevention. So it won't let the odor cling to the seat.
To prevent you from feeling disgusted, this portable toilet also has a flush button. So you can use the pumping flush feature to clean the bowel without feeling disgusted. Furthermore, the removal of all the waste is also quite easy with the swivel dumping elbow. Thus, you won't need to make efforts to clean the bowl and get rid of the waste.
3. Playberg portable travel toilet
Playberg offers a bucket design. You can relieve yourself and empty the bucket later on. The seat design is just like the real toilet seat. Therefore, it will be comfortable to use. An additional design that you will get here is a toilet paper holder on the side. This holder is integrated into the side of the seat. So you won't need to hold tissues in your hand.
But this is not the best part. The best thing here is the removable seat cover that comes with a seal. The seal cover will lock the odor and will also prevent any spillage and splashing. So if you are in no position to empty the bucket, you can put the cover on it. It will be better to use the discharge bags but the bucket can be used during emergencies.
This imported toilet is made of plastic and is also lightweight. This makes it easy to carry anywhere you want. So if you are making more seats in the RV, you can keep this portable toilet with you. You can use it anywhere you want. Furthermore, it has a compact design and therefore, it can easily fit in less space.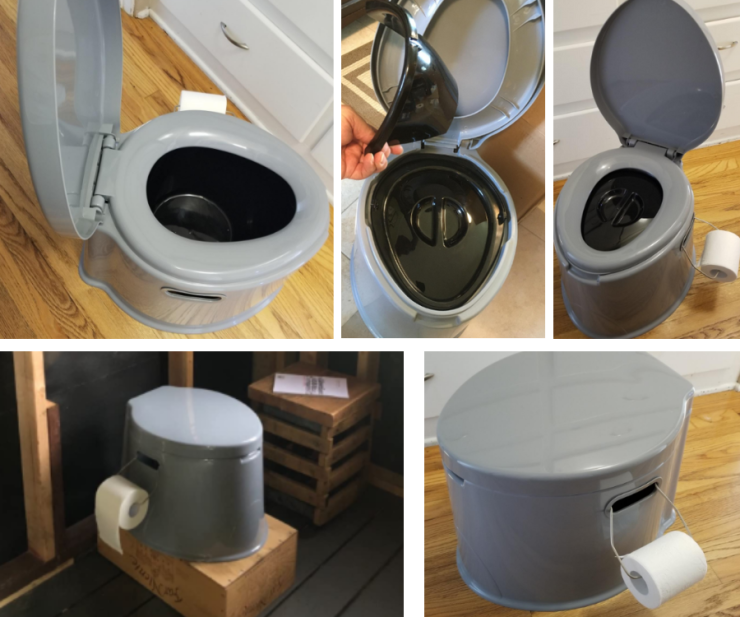 4. Stansport portable camp toilet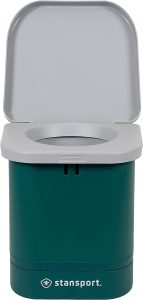 This is your bathroom on the go. So if you love traveling but cannot control your urination, this is a necessity for you. This is a plastic commode that you can take with you on travels. It gives you the comfort of your personal commode seat even in the wilderness.
Furthermore, the plastic built makes it lightweight and easy to carry. And there are built-in handles that make you hold the seat easily.
Along with your portable commode seat, you will also get disposable bags. Thus, it will be easier for you to get rid of the waste when you cannot find a washroom. While going on a travel, you should keep some extra disposable bags with you. This will let you use it the number of times you feel the need.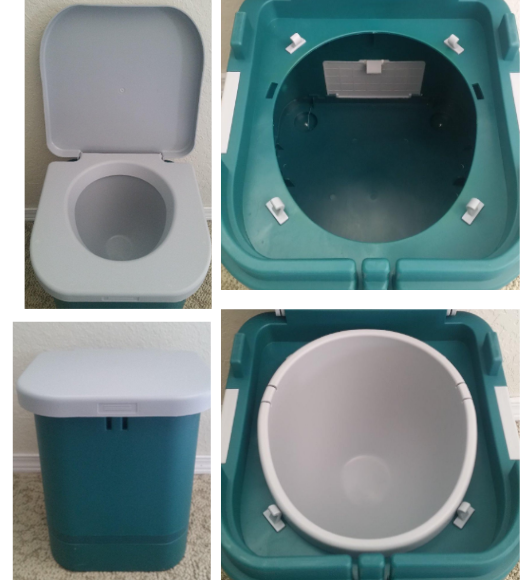 If these weren't enough, check out some other picks from Amazon also:
Reference links:
https://upgradedpoints.com/travel/hiking-and-camping/best-portable-travel-toilets-for-camping/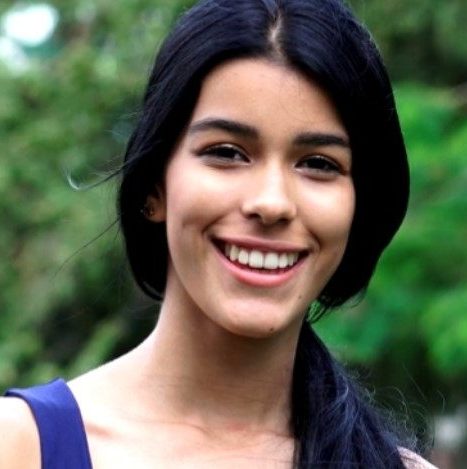 Christina Joyner is a seasoned expert for camping gear and everything related to outdoor adventures. With ten years of experience in this branch, she is an integral part of our team and author of comprehensive guides about equipment, best camping locations, and valuable tricks you should know when spending time in the wilderness.