Wood stove tents, or hot tents as people often call them, are an excellent choice for camping in cold winter environments and are irreplaceable when you require a warm cozy shelter. They are equipped with a wood stove and run a chimney through the tent's wall, so aside from the heat, you also retain fresh air.
Choosing an appropriate one can be a hassle, so we made a list of the best tents for winter camping with a wood stove jack.
As far as these units go, the general rule is that the wood stove should use a third of a tent's floor space to ensure safe operation. For example, this typically means that a two-person tent will become a one-person unit. Given the benefits you get, this is a small sacrifice to make. We have a lot to talk about, so without further delay, let us start.
List of Best Tents for Winter Camping With a Wood Stove
1. WHITEDUCK Regatta Canvas Bell Tent w/Stove Jack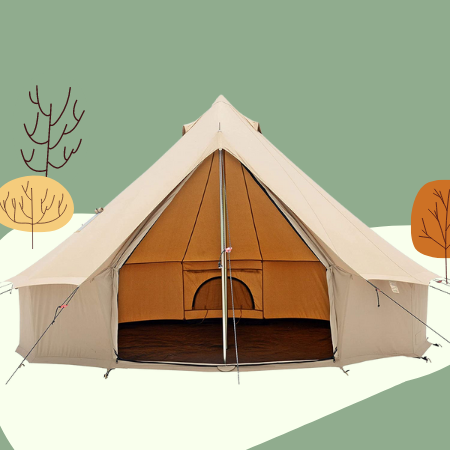 Whiteduck Regatta is a beautifully crafted canvas tent with a stove jack that will serve you efficiently when camping in harsh weather environments but in the summer as well. This is a four-season tent available in three sizes and four different colors. It is a well-constructed and well-thought-out tent with a lot of attention to detail.
This unit is entirely made from 100% army duck canvas with military-grade zippers, so the durability and quality are on an outstanding level. The seam and stitching look very firm and high-quality, and the whole unit seems to be made to last for a very long time.
The tent also features four vents in the ceiling so that you will get proper air circulation during warm summer days. In the summer, when the stove is not required, it can house up to four people comfortably, while when the stove is installed, it can house up to three. The stove jack itself is made of fire-safe material and is highly efficient.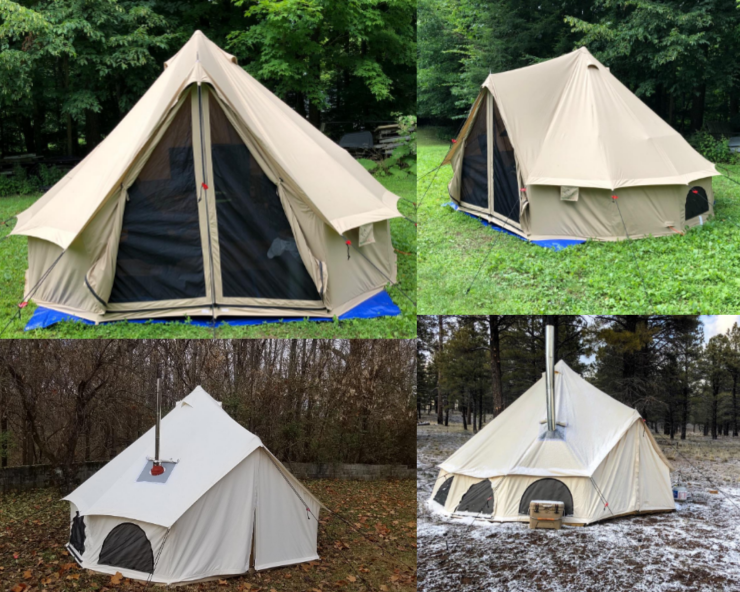 Pros
Made of high-quality materials
Easy to set up
The tent stove is made from fire-resistant materials
Spacious
Lightweight for its size
Cons
The floor is not detachable
The floor is not fire-resistant
2. Russian-Bear Hot Tent with Stove Jack for 5 People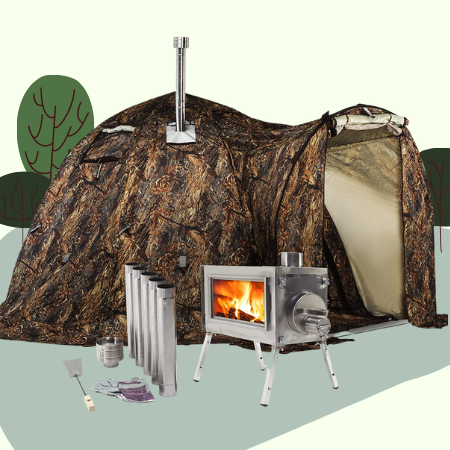 This Russian-Bear tent with stove jack is a trusted and well-constructed unit for all seasons. It is a comfortable shelter that can accommodate up to five occupants and keep them warm and cozy even in harsh and cold weather. It is a pop-up type that is also waterproof, so in terms of the protection it provides, this unit is top-notch in quality and value.
Moreover, this is a two-layer shelter. The outer layer is made from Oxford 300D polyurethane that boasts waterproofing of a whopping 4000 mm. For those who do not know, this is an extremely strong and waterproof synthetic material that is thick, strong, and an absolute powerhouse when such materials are concerned.
The floor of this tent is another feature well worth mentioning. This is a three-layer, heat-insulated floor to the shelter area of the tent, sealing it completely from the outside, and you cannot get much better than that in terms of winter tents. You also get a fire-resistant mat that goes under the fireplace. The doors and windows are multilayered and have mosquito nets, so you also get nice summer protection from bugs and other pests.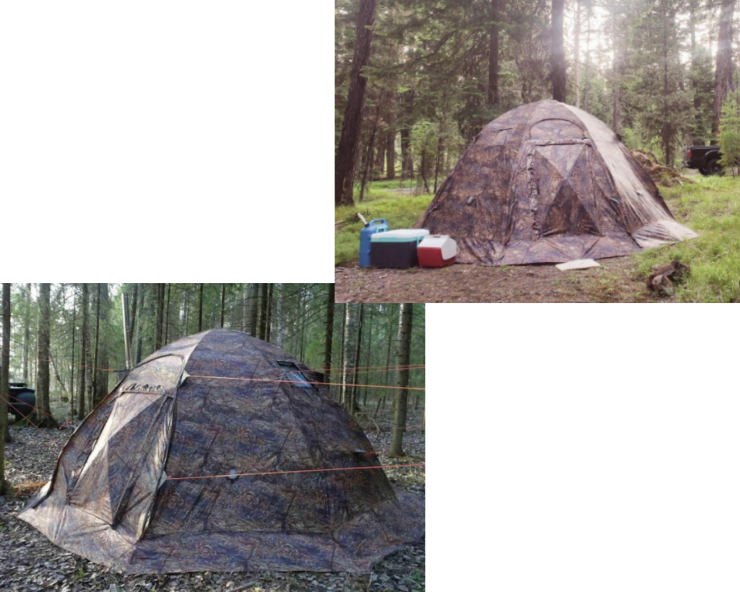 Pros
Amazing for extreme and harsh weather
Pretty light compared to other similar tents
Easy to pitch
Very durable
Waterproof
Cons
Somewhat small for a tent that can accommodate up to five people
3. Playdo 4-Season Waterproof Cotton Canvas Bell Tent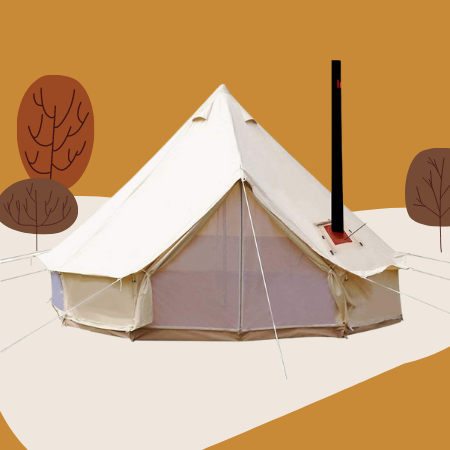 Coming from the Chinese tent manufacturer PlayDo, this unit offers every cool feature that provides a heavy-duty feel and reliability. It is a tent that can hold excellently against severe weather, and it is very easy to set up and use. The zippers and mesh are made with a lot of attention to detail with high-quality materials, so you know this tent is made to withstand the test of time.
There are mesh screens on the door, windows, and vents, so you will be able to use this tent throughout all four seasons. The ventilation is on a very high level, and you get a very nice airflow throughout warmer seasons while you remain cozy and warm during harsh winter days.
Of course, you get a 5-inch stove jack for using a burning wood stove. Now, the stove jack opening is a bit small, and more space for fire-resistant material between the canvas and the stove pipe would go a long way. Other than that, this is an excellent shelter that offers exceptional value.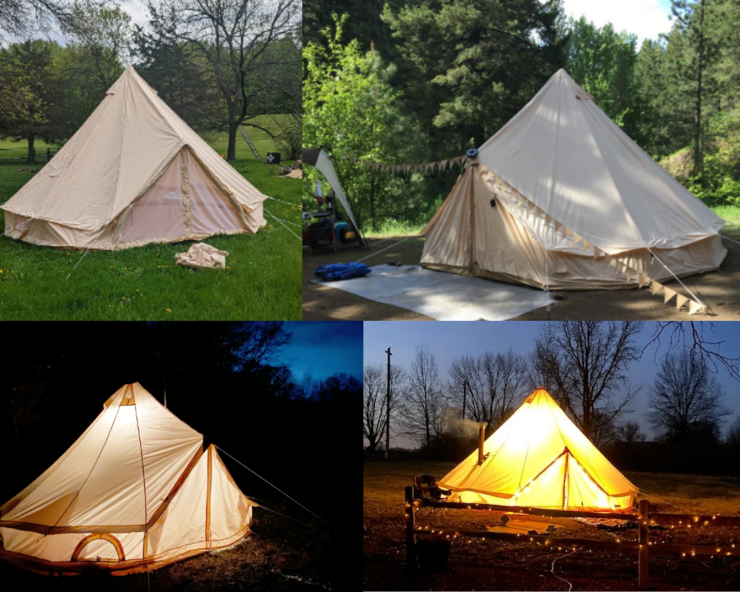 Pros
Heavy-duty construction
Detachable floor
Performs exceptionally in heavy rain, wind, and snow
Easy to set up
Reliable
Cons
The stove jack opening is a bit small
The door height is short when compared to the size of the tent
4. DANCHEL OUTDOOR 4 Season Canvas Yurt Tent with 2 Stove Jacks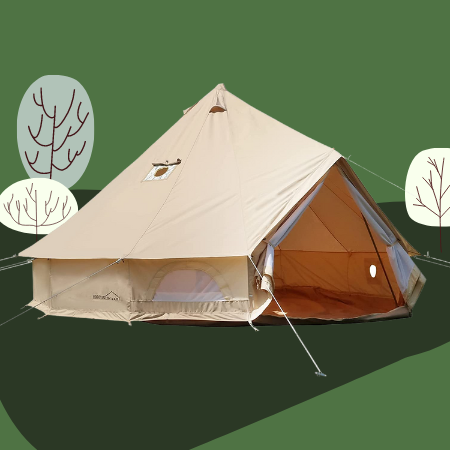 As the name of the product implies, this tent comes with two stove jacks, one on the roof and the other on the side wall. It is a well-constructed and spacious unit that is made of canvas, so it is suitable to wear on your camping trips throughout all four seasons.
It features a bell-shaped structure with a 5-meter diameter that offers plenty of living space, suitable for up to 8 occupants. The whole structure is supported by the central pole, and the whole assembly process is pretty straightforward while consuming very little of your time. The floor is made of thick synthetic material, and it effectively keeps you safe from groundwater.
The zipper goes all the way around, so you will be able to unzip the floor and use the unit as a canopy for outdoor events. You also get four small windows on the vertical wall under the skirt, so there will be plenty of quality airflow through summer days. For winter camping, this is a very good unit, too, and will keep you warm and comfortable even throughout the harshest storms.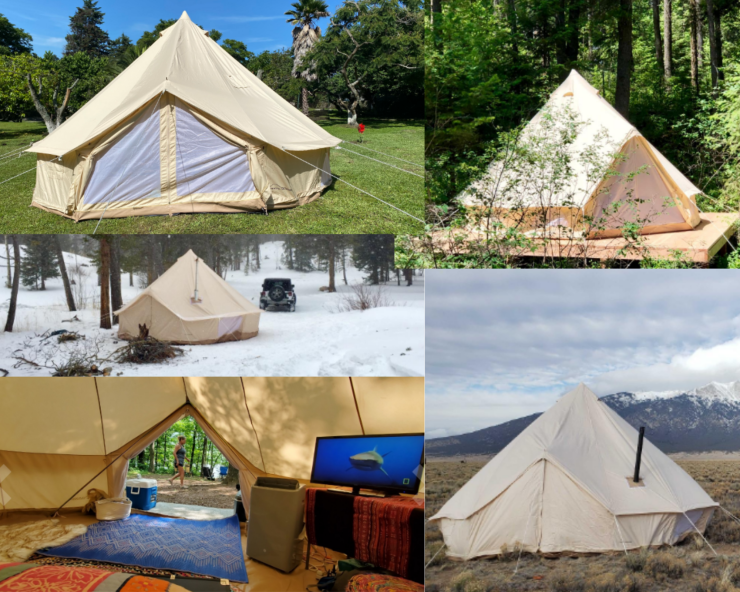 Pros
Two stove jacks
Easy setup
Canopy setup
Top-notch materials
Cons
Heat resistance could be better
5. Guide Gear 10×12′ Canvas Wall Tent for Hunting, Outdoor Camping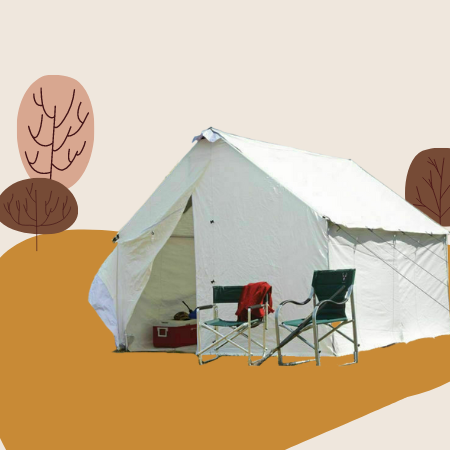 This tall and sturdy camping tent is a product coming from the Guide Gear shop. Its peak height stands at 8'3'' or 251 cm, so it is a unit that can accommodate lots of people while also providing plenty of living space and comfort that every active camper will appreciate.
The tent is made from breathable cotton, and it is a flourless structure made for all seasons. In case you need it, you can order the floor separately, and it will come with an integrated pipe jack. The whole structure of the tent is rather stable and sturdy and entirely made of thick aluminum.
Keep in mind that the frame is also sold separately, but it is worth every extra penny due to its sturdiness and exceptional durability. The stove jack is in a good spot and provides excellent wall clearance and ample room for the chimney. The windows seal up tight as well as the door so that you will remain warm and comfy throughout winter campings.
Pros
Sturdy
Very tall
Spacious
Excellent stove jack placement
Cons
The floor and the frame are sold separately
6. Stout Tent Pro 4M Bell Tent, Double Wall with Stove Jack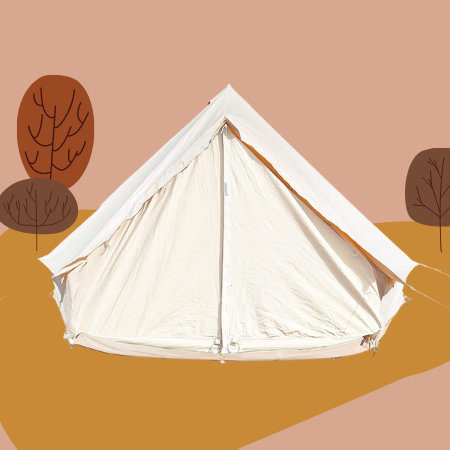 The Stout Pro tent is made using USA-sourced canvas and possesses heavy-duty construction with top-notch materials and attention to detail. The pro version of this tent has a stove jack, removable floor, and bug screen so that you can get well sheltered in it throughout every season.
There is plenty of room for five people to sleep in single beds, but for those that look for a more luxurious camping experience, it can fit a queen bed and a wood-burning stove easily. The material and construction are top-notch since the canvas is completely waterproof and provides a heavy-duty feel to it.
The setup of this unit is fairly straightforward, and a single person can do it in 20 to 30 minutes. Moreover, it comes with high-quality, heavy-duty stakes and guy lines with adjusters, so you can rest assured this unit will stand strong regardless of environmental conditions.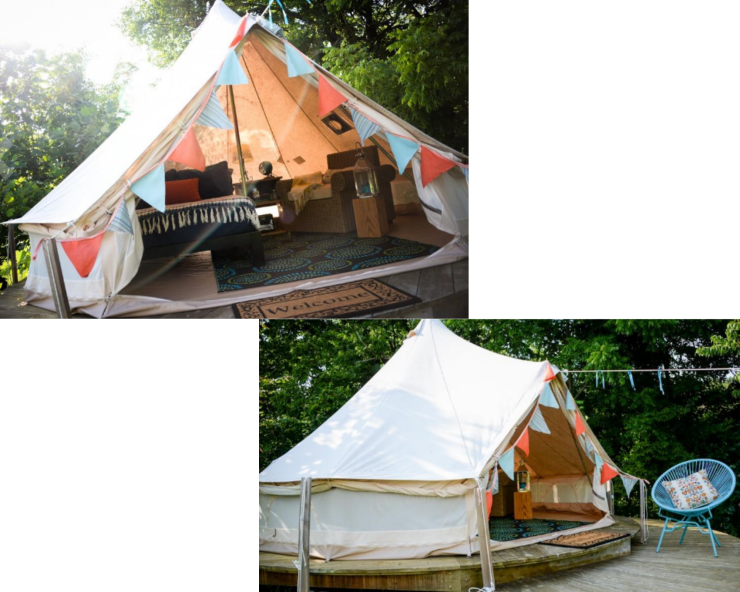 Pros
Made from USA-sourced canvas
Heavy-duty construction and materials
Bug liner alongside the lower part of the tent
Plenty of space
7. OneTigris TEGIMEN Hammock Hot Tent with Stove Jack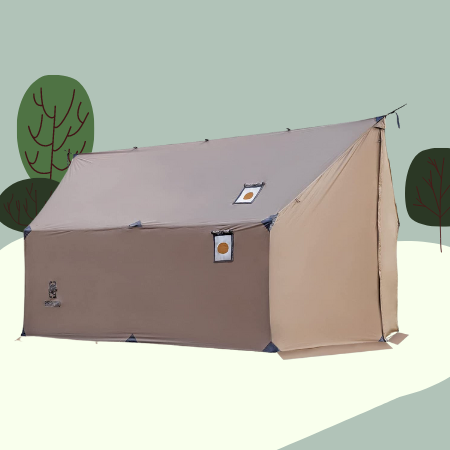 The One Tigris Tegimen Hammock hot tent is a unit designed with comfort in mind and a set of features that will allow you to use it in all seasons throughout the year. It comes with two jacks, one on the roof and the other on the sidewall. There is also plenty of livable space and storage space to provide the utmost comfort.
It is a single-layer unit with an exceptional waterproof rating and overall resilience to harsh weather environments. Setup is a bit difficult when using poles, so it is wisest to have someone around to assist you in this endeavor. Other than that, it is a compact yet spacious tent that is also lightweight.
It is a perfect winter camping unit, and it holds up on a very high level against severe winds and snow. Invest some time to set this tent up, and you will see just how tough it is and how much rough weather it can take. It is a traditional wall tent design, and despite a higher degree of difficulty in the setup process, it is well worth the time, especially if you are looking for a strong and durable unit that will keep you warm.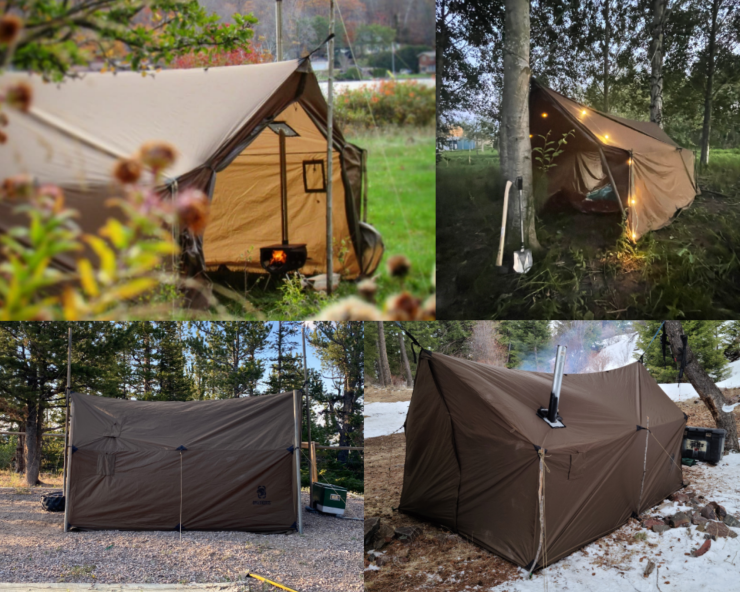 Pros
YKK zippers on both doors
Two stove jacks
Spacious
Versatile
Cons
Poles are not included
Difficult to set up
8. WHITEDUCK Alpha Canvas Wall Tent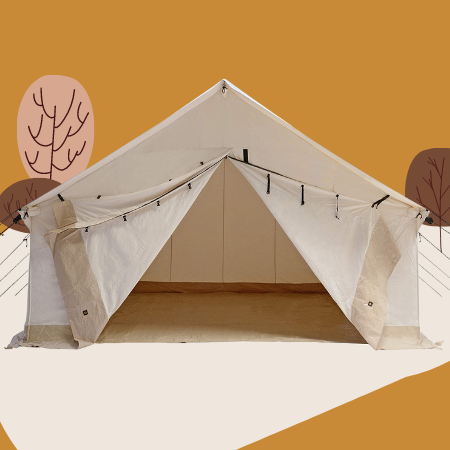 This product is a cabin-style framed tent with a set of very cool features suited for camping in winter conditions. The strong aluminum frame is set up entirely separately, after which you add the tent, so it is rather convenient for setting up. It is a canvas tent with a synthetic floor and a single spacious room.
The heat-resistant silicon-coated stove jack on the roof separates this product from the rest of the entries. The tent itself has a single-layer structure, and its floor is removable, making it a true four-season tent. It will perform equally well in both warm and cold weather situations, so it is truly a worthy investment.
It is worth mentioning that this tent is rather bulky and heavy once it is packed. This is a drawback you should consider, especially if your vehicle has limited storage space. Overall it is a very satisfying unit that provides ample protection from harsh weather environments, and although it is a bit expensive, it is worth every penny.
Pros
Strong aluminum frame
Very tall
It can house up to 10 occupants
Excellent heat-resistant silicon-coated stove jack
Removable floor
Cons
Expensive
Bulky and heavy when packed
Things to Consider Before Purchasing a Winter Camping Tent With a Wood Stove
In order to pick the appropriate winter camping tent, one needs to understand the essential features that make a quality purchase. To help you make the right choice and get high value for your money's worth, we have put together a brief list of guidelines to follow in the section below.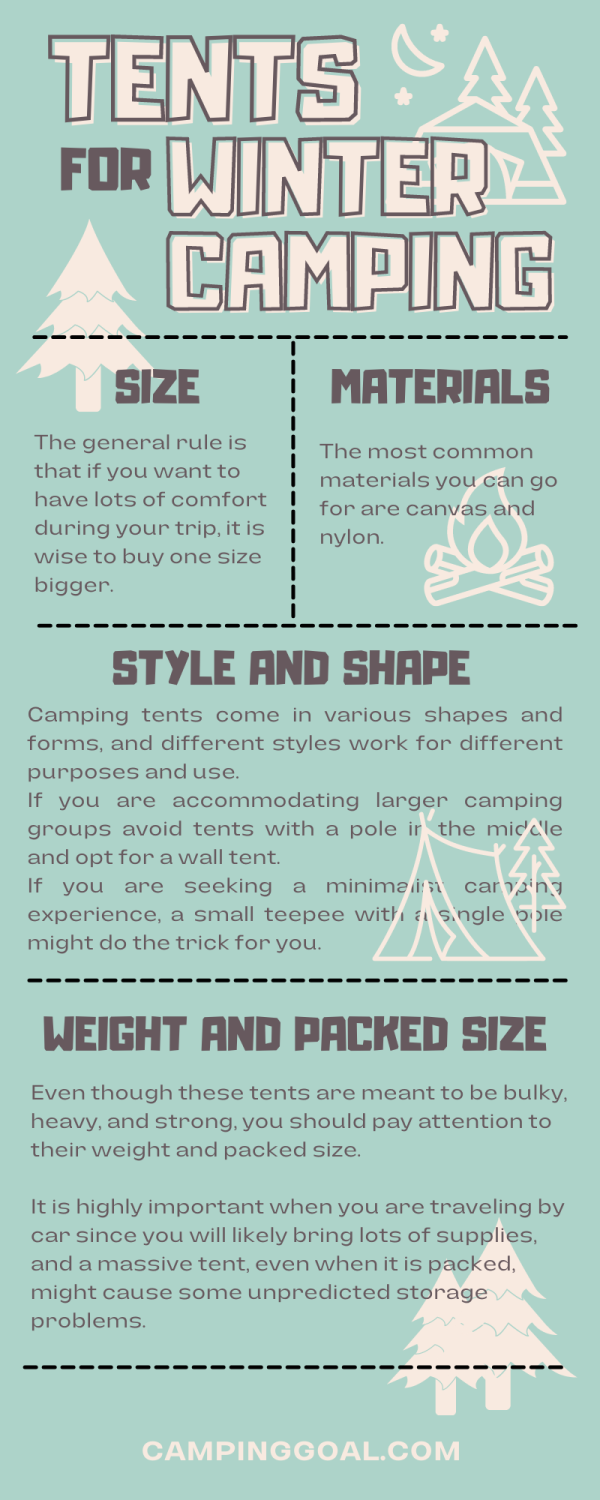 Size
The size factor largely depends on how many occupants you plan to house in the tent. It is also important to take into account how many supplies and gear you plan to take with you on the camping trip. If you plan luxurious camping, you might consider the tent large enough to store a bed and some furniture.
The general rule is that if you want to have lots of comfort during your trip, it is wise to buy one size bigger. For example, if you plan to house five people in a tent, it is best to buy the one that can accommodate six.
Style and Shape
Camping tents come in various shapes and forms, and different styles work for different purposes and use. For example, if you are accommodating larger camping groups and want to set up beds and some extra furniture, it is wise to avoid tents with a pole in the middle and opt for a wall tent.
On the other hand, if you are seeking a minimalist camping experience, a small teepee with a single pole might do the trick for you. Consider what you want to put inside of your tent and choose accordingly.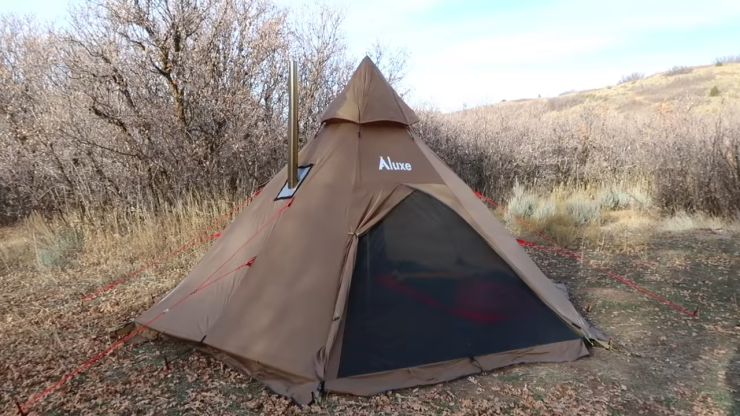 Materials
Tent materials bear huge significance when picking a winter camping tent. The most common materials you can go for are canvas and nylon. Canvas is considered a much better solution as it is treated with waterproofing and can also be treated with a fire-resistant coating.
Nylon is a lesser option of these two and has a huge downside as it can melt. In case you opt for this solution, you need to be very careful with the stove jack and ensure that the chimney pipe is not too close to nylon.
Weight and Packed Size
Even though these tents are meant to be bulky, heavy, and strong, you should pay attention to their weight and packed size. It is highly important when you are traveling by car since you will likely bring lots of supplies, and a massive tent, even when it is packed, might cause some unpredicted storage problems.
Frequently Asked Questions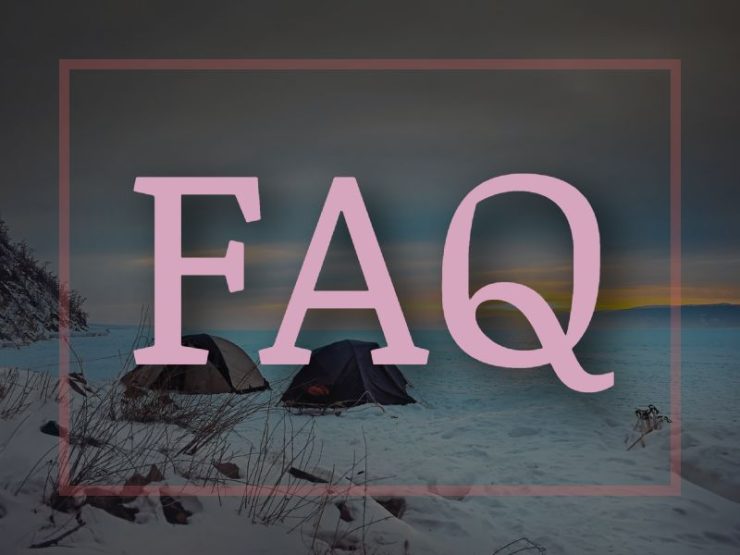 1. What tent is best suited for winter camping?
The best tents for winter camping are four-season ones. They are made from thick heavy-duty materials that can withstand harsh winds, rains, and snow. They typically have stove jacks, so you can also heat them up with wood-burning stoves.
2. What is the best way to insulate a tent for winter camping?
There are numerous ways to do this. You can put the leaves under the tent so they can act as an insulating barrier to the ground. Space blankets are also an amazing solution as they can reflect heat back into the tent, or you can put a tarp over it.
Regardless of your insulation choice, it is highly important that you do not block tent ventilation as you might wake up in a very wet tent by the morning.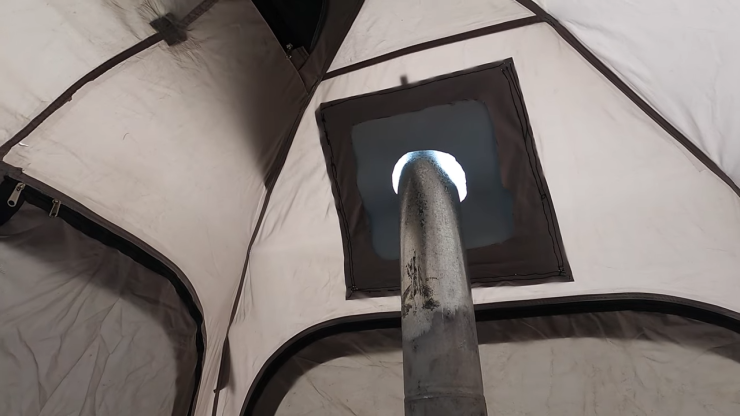 3. Is it wise to spend the night in a tent during winter?
Yes, it is, especially if you have a hot tent with a stove. These tents are designed with comfort in mind, and they can be set up to be very warm and cozy during harsh winter camping adventures.
4. Are tents for winter camping with a wood stove worth it?
Absolutely. These tents come with stove jacks, so you can easily set up the wood stove and get cozy and warm very fast. These tents also have excellent ventilation, and some models even have removable floors, so they are suitable for all seasons.
Final Words
If you are in the market for winter camping tents with stove jacks, then you will certainly find your favorite on our list. We will update our list when we come across some product that is a worthy pick for winter camping adventures.
In case you still have doubts and cannot decide which tent to go for, we highly recommend you check our top three picks out. All three have a series of features that are suitable for winter camping, and they are available for different prices, so if you are unsure about your budget, there are plenty of worthy choices.
References:
https://www.popularmechanics.com/adventure/outdoor-gear/a34775574/best-winter-tents/
https://www.bustle.com/life/the-5-best-tents-for-cold-weather-camping-12627692
https://www.independent.co.uk/extras/indybest/travel-outdoors/best-winter-tents-a8762736.html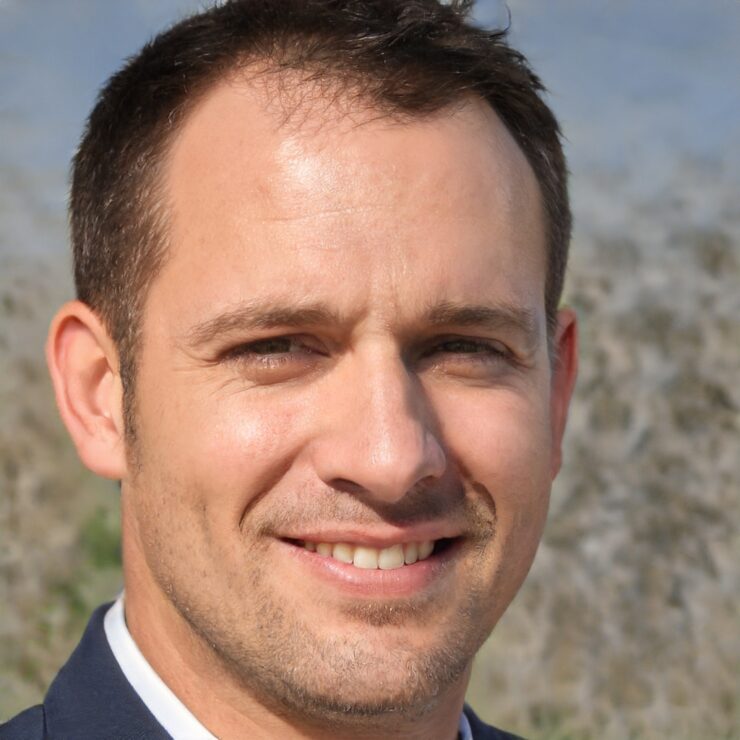 The outdoors is my playground 24/7, 365. Camping, hiking, mountain biking, grilling and all things related to the planet are my jam.