When you are going out of your home to do some outdoor activities like camping, then the most basic thing you need is a tent. Most of the campers usually go for outdoor activities one or two times a year.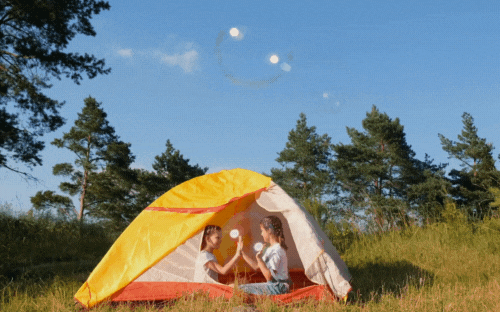 That's why we have enlisted every kind of tent from low budget to high budget and for a single person to family pack tents. Here I will brief you about the best affordable tents.
Top Picks for 2023
1. Coleman Sundome – Best Affordable Tent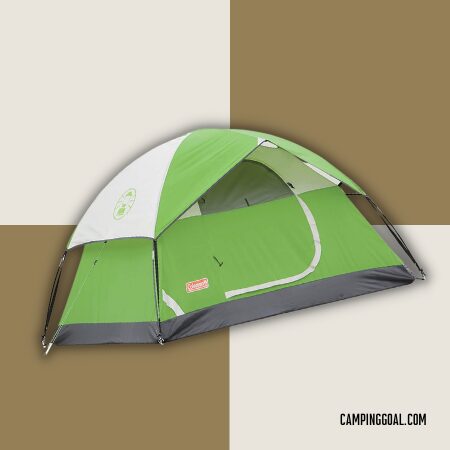 Features
Let's start with the most suitable and best affordable tents available on the market. Although it is not made from fashionable, fancy fabric, it is good for normal camping activity especially when you don't want to show off.
Usually, these things don't matter in camping. The most important thing about the Coleman Sundome is, it is most affordable. Its price is much lower than in other fancy tents. Its capacity range is from 2 person to 6 person. There are some additional features which we have enlisted below to give you a better picture of this tent.
Interior capacity
It is spacious enough to handle more than the person mentioned in its capacity. For instance, in a two-person tent, there is more space available than just the settlement of 2 persons. Other gear could easily place in it, which you have come along with you. You can easily move to this tent. Other than floor area, tent shape and peak height also matter. It has passed this test very well. As it has 6 ft height in the middle.
Ventilation
Coleman Sundome has very good ventilation. It has meshed around from two sides. It allows the airflow in summer nights. It also has a zippered mesh door which makes it airier. Overall, Coleman Sundome is the right choice, if you are looking for a well ventilated and especially a cheap tent which will also work on summer days.
Suitability in summer days is also essential as most people go on outdoor activities on summer days.
Durability
Despite having a low price and unavailability of other features, it is still a highly durable tent which can stand for years. Its stitching is without any defects and also looks neat.
Weight
It is lower weight as compared to other heavier and pricier tents available in the market. Its weight is only 16 pounds 10 ounces. To carry it with you, it is quite easy in its rectangular bag with its full-length zipper and well-placed handles.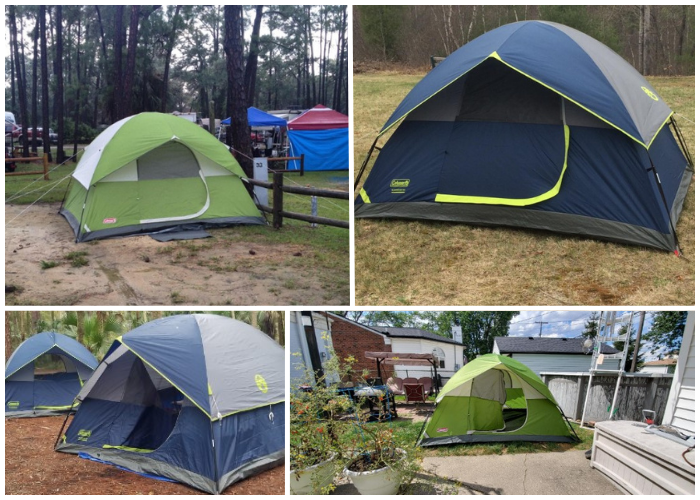 Specifications:
Floor area: 100 square. ft.
Doors: only one
Weight: 16 pounds & 10 ounces.
Capacities: 2Person, 3Person, 4Person, 6Person
2. MountainSmith Morrison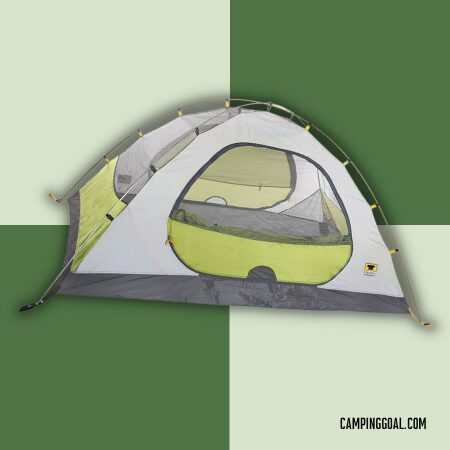 Features
Mountainsmith Morrison manages all the things for which usually you have to pay the double price. Its durability is twice more than the highly-priced tents with a brand tag. Other prominent features of this tent are enlisted below very well.
Lightweight
When you go for camping, you prefer to lift the low weight as much as possible. This thing also equally applied when you have to set a camp on a higher altitude site. Mountainsmith Morrison is among one of the lightest and best affordable tents available in the market. Regarding the things mentioned before, it will be the best choice.
Interior space
It has roomy dimensions, which give you much interior space. However, it doesn't have enough top bar, which makes it less suitable for interior livability. But it has enough floor space.
Cost
Indeed, it is not much costly, but it is not the cheapest option available. But when we look at its lightweight, more durability, and especially the interior space, then we can easily convince ourselves to pay the price it demands.
Specifications:
Floor area: 100 square. ft.
Doors: only one
Weight: 16 pounds & 10 ounces.
Capacities: 2Person, 3Person, 4Person, 6Person
3. Alps Mountaineering Lynx 2-person Tent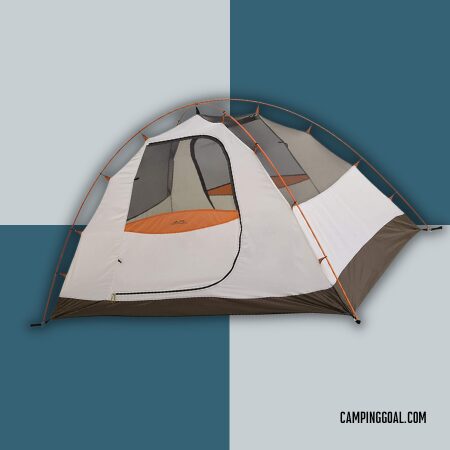 Features
The alps mountaineering lynx 2 is also under the budget, simple design and the best affordable tents. You can get it at a lower price than Morrison, but it is also a little bit bulkier for backpacking. Sometimes, you have to lift extra weight to enjoy the benefits of more interior space. It has a classic design, easy to set up and available in a reasonable price range with a lot of services. Its striking features can be enlisted as:
Spacious
Its dimensions have been set for two people, but three people can be easily adjusted in it. They can sleep and move easily in it. Other Alps products like chaos are also available, but these are much smaller in dimensions.
Storage
It has a lot of storage space in it. It has a total of 8 zips. These are used as a storage pocket. It also has gear lofts, two doorways, and guy ropes. These things may make it bulkier, but it also makes it more unique and versatile in the market.
Cost
It is also a little bit costlier than the previously mentioned tents but to enjoy quality things you have to pay some extra money.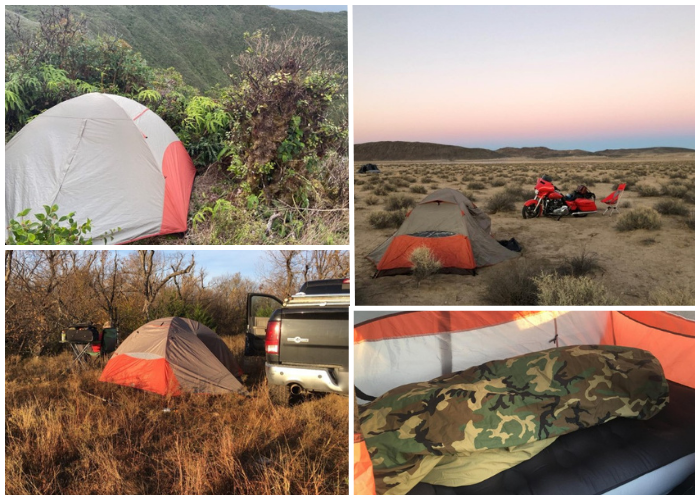 Specifications:
Dimensions: length=92in, width=56in, height=43in
Weight:  4 pond & 11 ounces
Capacities: 2person, double-wall, 2 vestibules, freestanding
4. Kelty Salida Camping and Backpacking Tent, 2 Person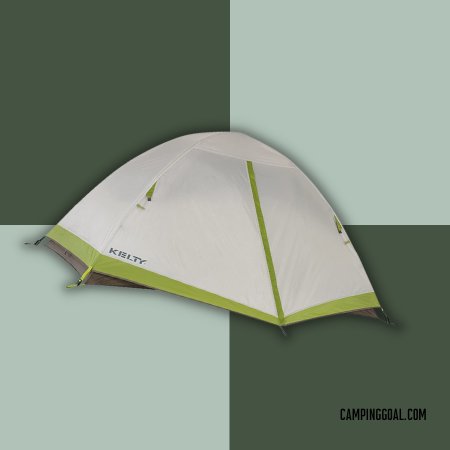 Features
It is the most popular and among the best affordable tents for camping and backpacking available in the market. It is maybe costly but also easy to use. It will be highly beneficial for the hikers who have just begun hiking. It has almost 5 pounds of weight and capable of adjusting 2 people.
It has only one door and vestibule which compelled the two people to share the same entrance and storage. Owing to its low weight, it also works very well single person.
Overall, it has a perfect size for backpacking and lightweight enough to carry it on long trips.
Easy to setup
Usually, one or two steps of camp setup seem easy, but in the Kelty Salida case, its entire process of installation is quite easy. Whether you are home or out in the wild, you can easily set up it in a few minutes.
Backpack friendly
You can go with this tent anywhere without being worried about its setup and packing procedure because it is much more comfortable in both cases. That's it is much preferred for the couples as well as for the single person who wants to spend some time alone and has no help.
Cost
Its cost maybe double the tents which we have mentioned before. The cost comes with quality. You have to compromise on one thing. If you want to enjoy it's a lot of features, you have to something more than the usual price.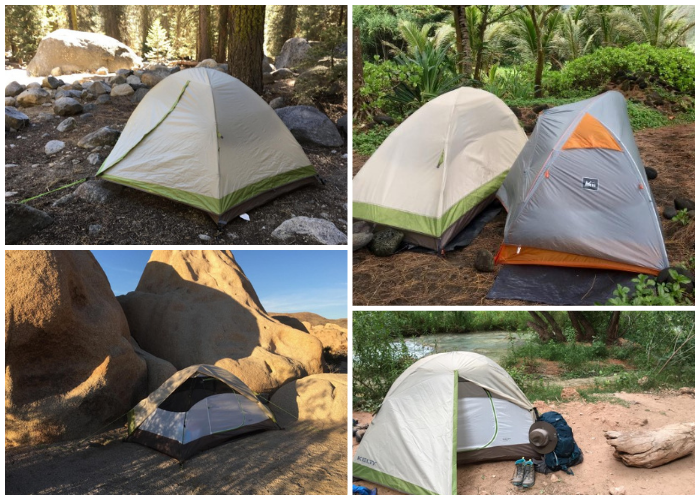 Specifications:
Dimensions: Length=88in, width=55/45in, height=43in
Doors:  1 door
Weight:  4 pound & 9 ounces
Capacities: 2 Person
5. Eureka Copper Canyon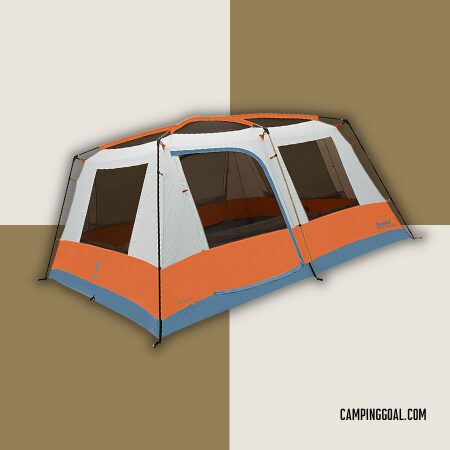 Features
One thing which mainly differentiates this tent from other tents is its bigger size. This mansion-like shelter is big enough for a large number of people. It makes it suitable for festival-goers, families, and cot sleepers. It has a full mesh roof, and that's why the ventilation in this tent is very good.
It is water-resistant, and zips are also available at doors and windows. Its walls are also very vertical, which makes it looks like a house.
Watch the following video and find out how to choose the right tent:
It also has a curtain to make a separate room in it. It has a lot of interior pockets to store your things and three large windows to observe outside things. However, despite having a bigger size, there is only one door available in it. Despite having a bigger size, only one person can set it up and break it down.
It is heavier than other tents but perfect for camping when there is no space issue. It is made of polyester fabric, fiberglass and steel poles. This big tent has plenty of space for all the toys of the kids and other necessary things.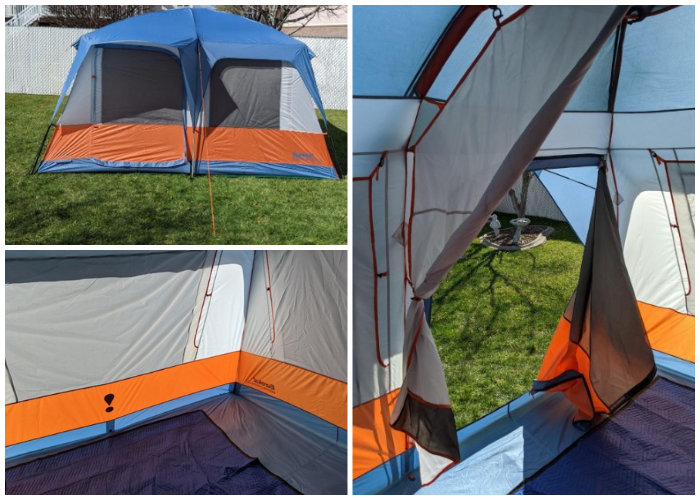 Specifications:
Floor area:  100 square ft
Dimensions: length=10ft, width=10ft, height 7ft & total floor
Weight:  26 pounds & 8 ounces
Capacities:  4p,6p,8p,12p
Frequently Asked Questions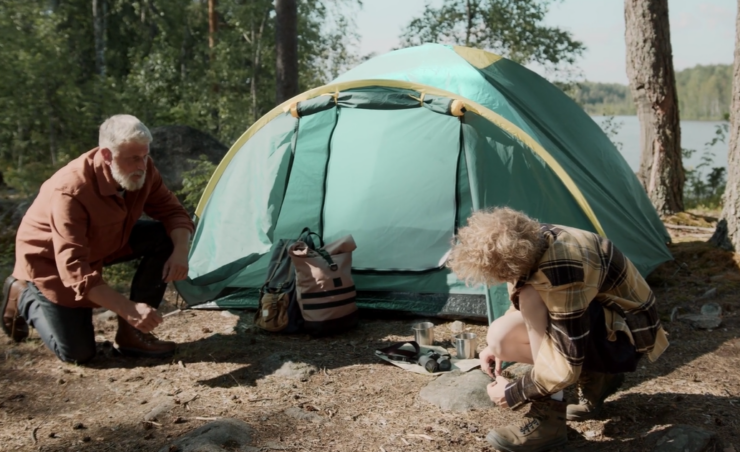 1. What is the difference between a three and four-season tent?
This is pretty much self-explanatory. Three-season tents are suitable only for three seasons throughout the year, while four-season ones can be used during winter as well. Moreover, four-season tents are constructed to protect you from cold and winds and generally have higher stability.
On the other hand, three-season tents are much more light and made of materials that ensure quality air circulation and ventilation, so it does not get hot inside during warm summer days.
2. What size tent do I require for a family of five?
This depends on multiple factors, but the first thing you should check is if you have enough room for five sleeping pads on the floor. Picking the tent for five people also depends on how much comfort you want to have inside, so pick accordingly.
3. Are pop-up tents waterproof?
There is no specific answer to this question since it depends on the tent's manufacturer, craftsmanship, construction, etc. Some pop-up tents even have a separate partial coverage fly, which adds some extra rain protection.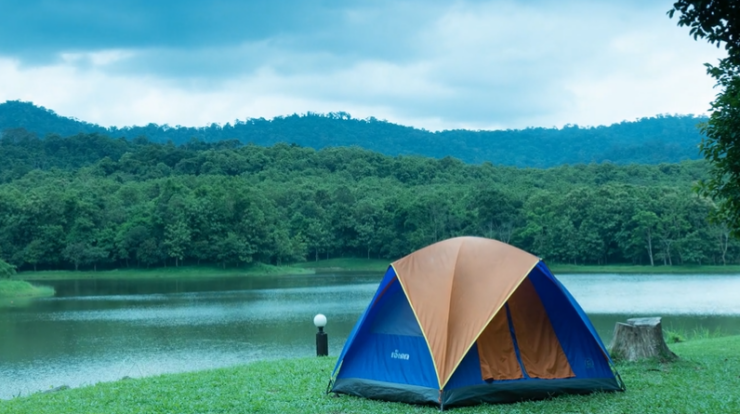 4. What is the best shape for a tent?
This entirely depends on the purpose of the tent and the environment in which you plan to camp. If you plan to camp in windy places, a low-profile dome tent is a way to go. On the other hand, if you require a tent for warm weather and dry climate camping, you should consider cabin style tent.
5. What should I look for when purchasing a tent?
First, you should check the number of doors. Two is an ideal number, especially if the tent is bigger, so the occupants can enter and exit on two sides. Second, you should check the number of windows as it is crucial for ventilation.
Ensure that the tent has enough storage pockets so that you can safely and conveniently store your luggage. Last but not least is the size of the awning. This is important since it provides added protection from the elements.
6. How should I pick tent size?
The general rule is to subtract two people from the capacity rating of the tent. For example, if you plan to camp in a party of four in your tent, it is wise to purchase a tent that can house six people inside.
7. What is considered a lightweight tent?
A lightweight tent is one that weighs less than two pounds per occupant. You can also find ultra-lightweight tents in today's market, and they weigh roughly one pound per occupant.
8. What material should I choose when buying a tent?
Tent materials vary, and sometimes they are overlooked by campers. However, it is very important to pick a quality material as it will determine the amount of comfort you will have inside. The best materials you should consider are nylon, polyester, and canvas/cotton.
Conclusion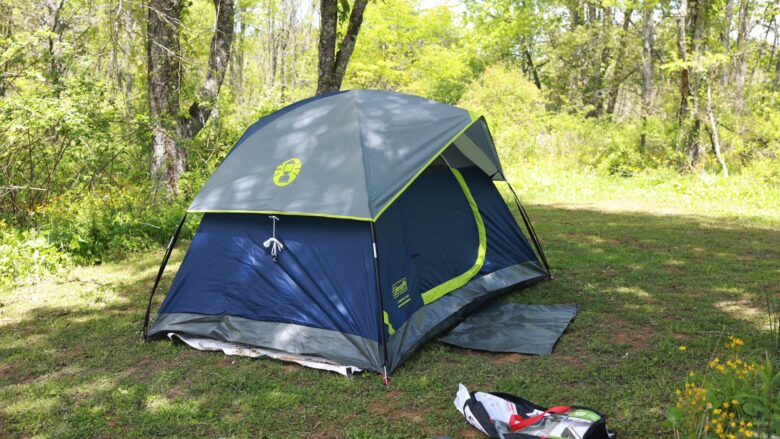 There are many other tents available in the commercial market. These are the best affordable tents in every aspect. By keeping your expectation in your mind you can select any of these which is the most suitable for you. Before buying any tent it is better to check whether it's 3 season tent or 4 season because 4 season tent can be suitable for winter as well.
Also Read:
References: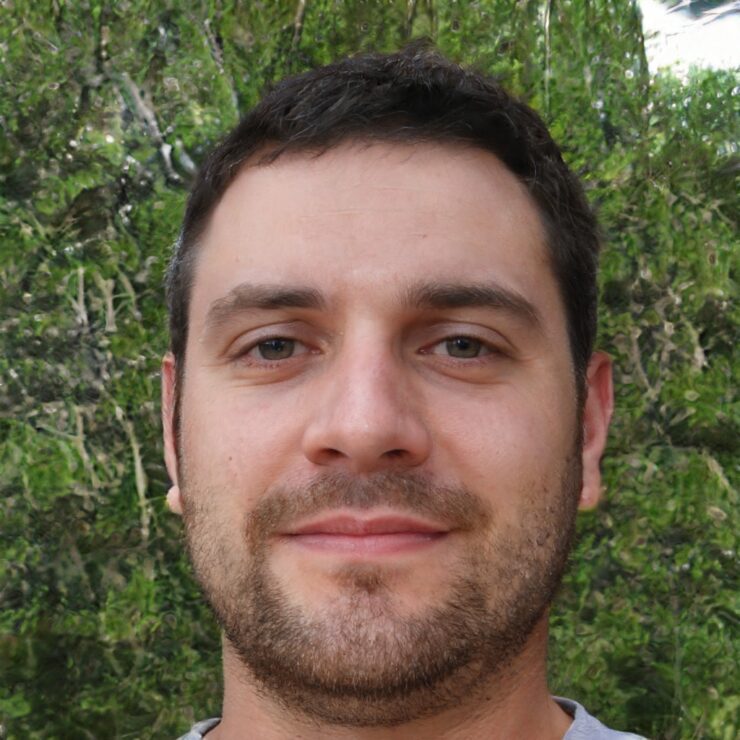 I love camping! There's nothing like being in nature, getting away from the hustle and bustle of everyday life.