Camping is a great outdoor adventure. It makes you closer to nature. Nowadays a lot of people are going for camping. They are going with their friends, family, wife, girlfriend or boyfriend. There are some certain things which you must check before going on any kind of trip, but for camping, there must be some special kind of preparation and packing.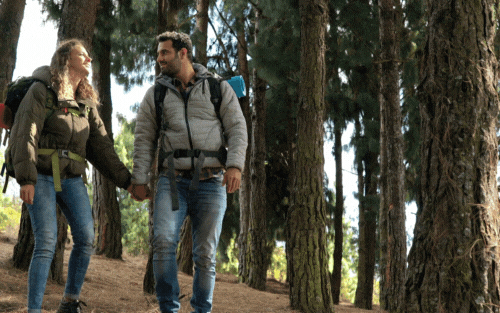 I have made a comprehensive list of things previously for camping purposes, but this piece is especially being written for couples camping checklist. Couples are also now going camping to make their trips more romantic rather than spending time in the packed hotel rooms. So, that's why here I have made the comprehensive couples camping checklist to make their trip more adventurous.
Couples camping checklist
Well, camping should be organized to enjoy it in a better way, but camping with your companion you need to be extra careful not to miss out on anything. Therefore we have compiled a couples camping gear list so that you can enjoy your trip in the best way possible.
1. Soft sleeping bag
Rather than sleeping in a tight and harsh sleeping bag, there must be some soft sleeping bag made of some quality soft material to make your sleeping with your loved one more enjoyable.
2. Airbed Cot
Sometimes people don't like to sleep on the mattress. So, it is necessary to have an airbed to save your trip from making it less romantic as sleeping is perceived to be the most romantic thing during couples camping. It can also make some extra space for other things.
3. Backpack for couples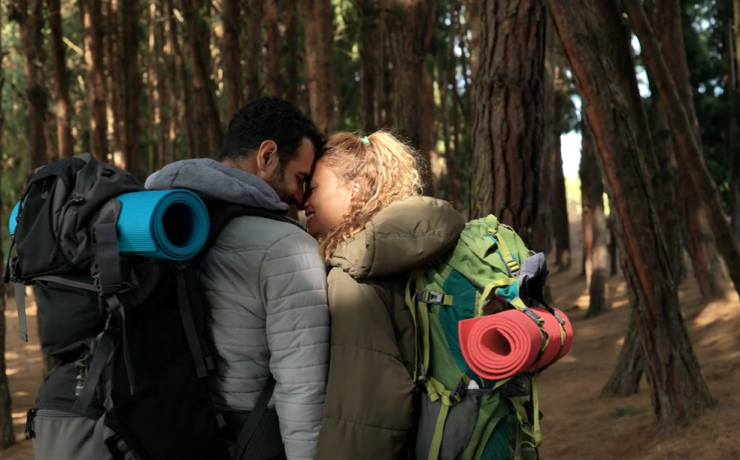 There must be a single backpack with all the essential things of couples.
4. Portable shower
You cannot be romantic with your loved one when you have a lot of dirt and smell in you. So, it is necessary to have a portable shower to clean yourself.
5. Double nest hammock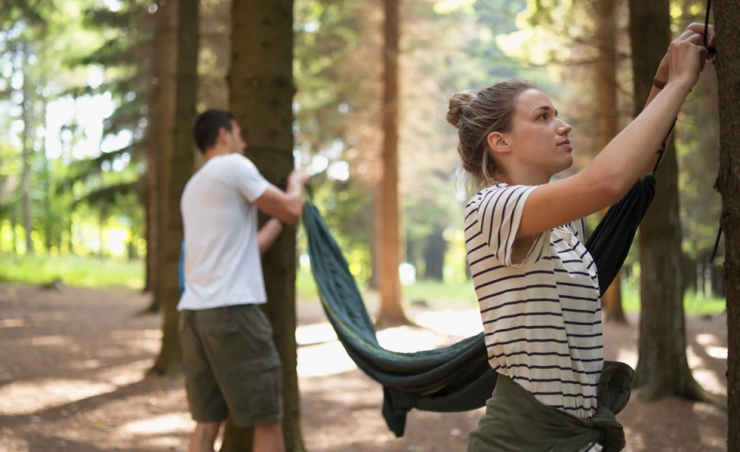 It is necessary for hanging out in the open air with your lover.
6. Bug spray
To protect yourself from bug bites and other insects.
7. Flashlight
To have a romantic walk at night. Usually, in these areas, you have to face light problems.
8. Portable campfire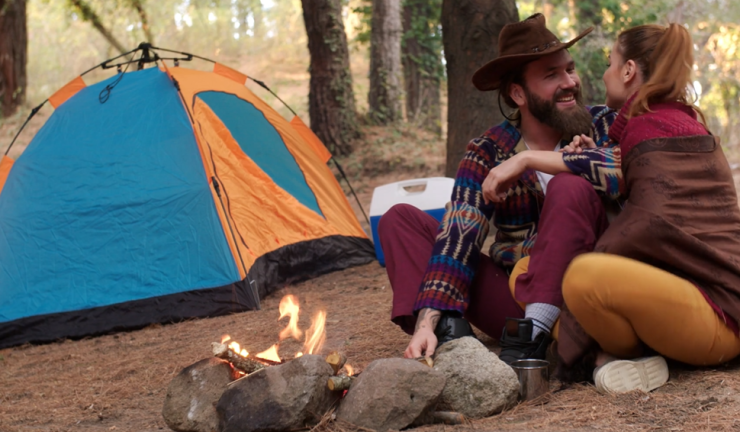 It will save you from collecting woods for a campfire and also protect you from smoke and smell of burning. It will also work in the rain very well.
9. Inner layer clothing
It is essential to save yourself from the foul smell of sweat. It keeps sweat away from your body. Camping clothing for summer and winter can be different.
10. Led string lights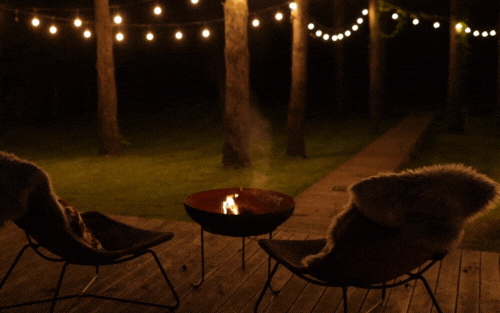 By hanging these lights on the camp or trees will give you a feeling of peace and romance.
11. Personal microfiber towel
A quick-dry microfiber towel is necessary as it will keep you dry not keep the smell in it as it dries very quickly.
12. First aid kit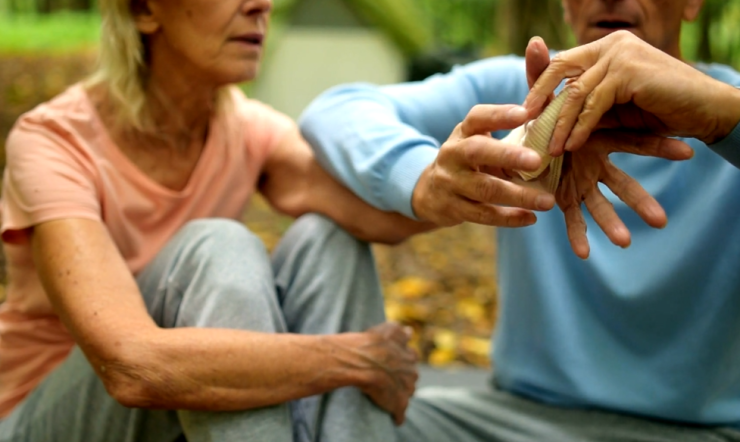 In case of any kind of emergency to save your romantic from any kind of accident.
13. Solar power bank
It will keep your electronics battery always charged so you can also share your romantic moments with the world on social media.
 14. Tent for couples
A cozy tent is inevitable for couples camping. A versatile, waterproof, and breathable, and easy to set-up tent must be taken into consideration.
It is comprehensive as well as a very brief couples camping checklist which every couple must be taken into consideration before going camping. However, there are many other things, but these are the most essential and handy items.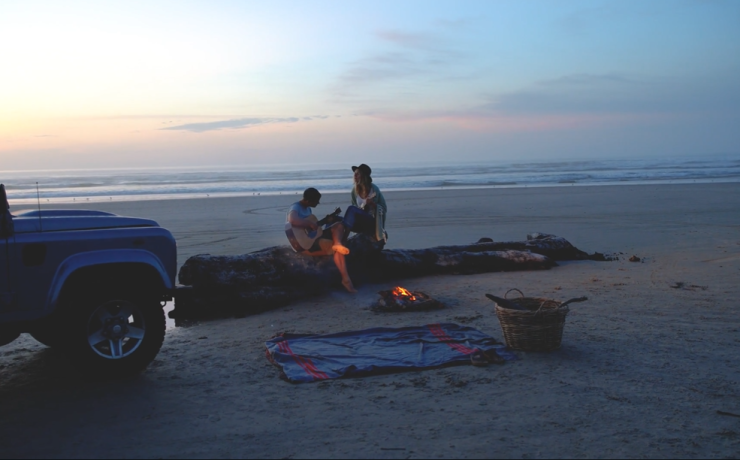 Usually, couples go camping to have a romantic as well as adventurous trip but to make it more playful, relaxing, fun and romantic there are certain things which a couple must do during camping. It will also make their trip more memorable for the rest of their life.
1. Cooking with your other half
Cooking seems to be a common phenomenon. Even people do it in their houses, but in camping, it has its own pleasure. As outdoor we feel a different atmosphere, and it also makes it different than cooking in the house. It is actually a big opportunity for strong bonding with your lover. Thus, couples must plan this activity before going camping.
2. Drinking wine with the fire
For this purpose, collect wood together then lit it when your fire is good with the heat, get some chairs or logs, settle down next to your partner, and enjoy a cozy bottle of wine together.
3. Dance in the wilderness
Before going for camping, you must also collect your favorite songs with the help of your partner as it will also make your trip more romantic in the wilderness. At sunset, utilize these songs by dancing in each other's arms and enjoy the sunset. Add some other songs for some shared laughter too.
4. Cuddling
At the hectic end of each day, while getting into the bed together, Hold each other, make eye contact, and enjoy some peaceful time doing nothing but being with your partner. It is a super comfortable camping bed. It's a good time to talk about your dreams and reminisce about the times you've shared.
5. Create art
During camping, you have a beautiful and amazing surrounding around you. Grab that opportunity and transfer it onto a canvas or into a sketchbook. Remember to bring your drawing material and canvas pieces with you. You and your couples must do some paintings with some light music. You can also make a painting for each other and keep them secret for a while.
These are some of the briefed things for the couples on camping to make their trip more romantic and playful.
6. Take a Night Hike
If you and your significant other are both experienced hikers, taking a night hike can be really romantic activity. Your adrenaline might be a bit higher as you move through the wilderness in the dark, and this might make you feel inclined to hold hands and stay close together.
7. Set up an Outdoor Theater
If you do not want to go full-on primitive camping and do not mind bringing along some technology, you can set up a private outdoor theater. You can bring along the gear and project the movie onto a white sheet which you can hang on a couple of trees. Keep in mind that you might not have internet access, so download the movies on your device.
8. Bathe Outdoors Together
Taking a shower or bath with your soulmate at home is a very romantic experience, but doing such a thing outdoors on a camping trip is truly special and even more intimate. You can do this by buying a simple camping shower which you can hang from a tree or take a dip into a nearby lake, river, or creek.
Romantic Camp Sites Suggestions
While the tips we gave you can make every camping trip romantic, there are some places that will make the whole experience even more magical. In the section below, we have listed some of the nicest romantic campsites you can visit or memorize for the next trip you plan to go on.
Big Sur Campground and Cabins, California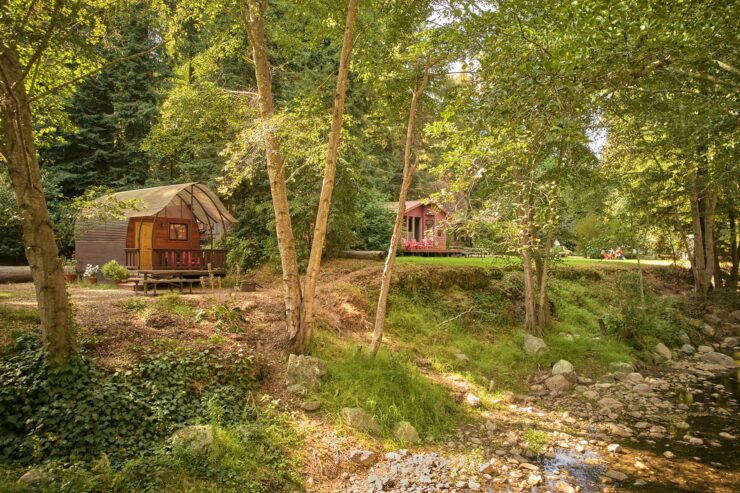 This is by far one of the most beautiful places to visit on romantic camping trips. It is located in Redwood grove near the beautiful Big Sur River, where you can swim during warmer months of the year.
This is a very quiet, peaceful, and private location and people who camp here are generally respectable and nice. In addition, there are no loud parties and big crowds to disturb your romantic vacation.
This area is famous for beautiful vistas, scenic hikes, pretty waterfalls, and fantastic beaches that will certainly improve your mood. In case you get tired of eating at the camp, there are nearby cafes, bakeries, and a restaurant with a gorgeous view from its terrace, which is located a couple of miles' drive from the campsite.
Amethyst Lake Campground – Jasper National Park, Canada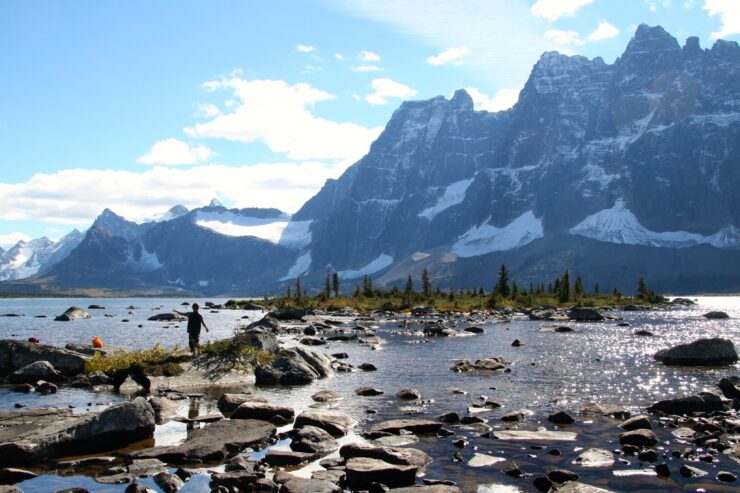 Even though this may not be your traditional idea for a romantic campground trip, it is definitely a unique place to visit with your significant other if you are willing to put a bit of energy into getting there.
This campsite is located in Tonquin Valley, in Jasper National Park. It is a pretty long 23 km hike into this campground, but your efforts will certainly be rewarded. You will get a chance to enjoy beautiful views of the Ramparts mountain range and hear the glaciers cracking and crashing into the lake.
You will also have a stunning view of Amethyst Lake, which is quite mesmerizing and something to behold. If both you and your partner enjoy outdoor adventures and landscapes, this is certainly one of the finest locations to visit.
Big Bluff, Arkansas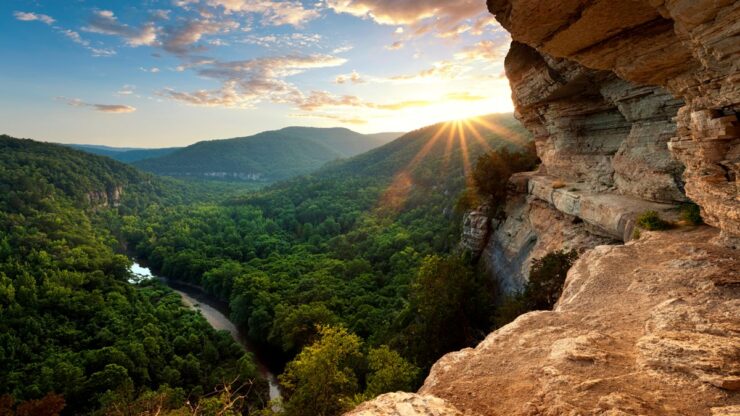 Big Bluff is one of the best romantic sites located in the Ozarks. This is an easily accessible area on a day hike since the trail is only 6.5 miles long. There are several campsites you can visit just before you reach the bluff, but the most secluded and romantic way to experience this location is to camp in the small overhang on the bluff as it offers quite a spectacular view.
This area is a favorite among the campers since you can catch a romantic sunset over a bend in the Buffalo River and watch shooting stars when it comes down. Keep in mind that this place is not for those that have a fear of heights. However, this location's romance is in its natural beauty, so if you and your significant other are fans of spending some time outdoors, this is a perfect location to do so.
Final Words
Romantic camping with your partner can be really simple and fun, and it requires little to no planning. However, you should put some effort into it and come prepared with some interesting activities that will keep you both engaged and cozy.
The most important thing is to remember to bring along all the essentials, bring all the necessary safety gear, and on top of it all, have fun and relax while enjoying the natural beauties that camping brings to the table.
You may also consider carrying some of these things: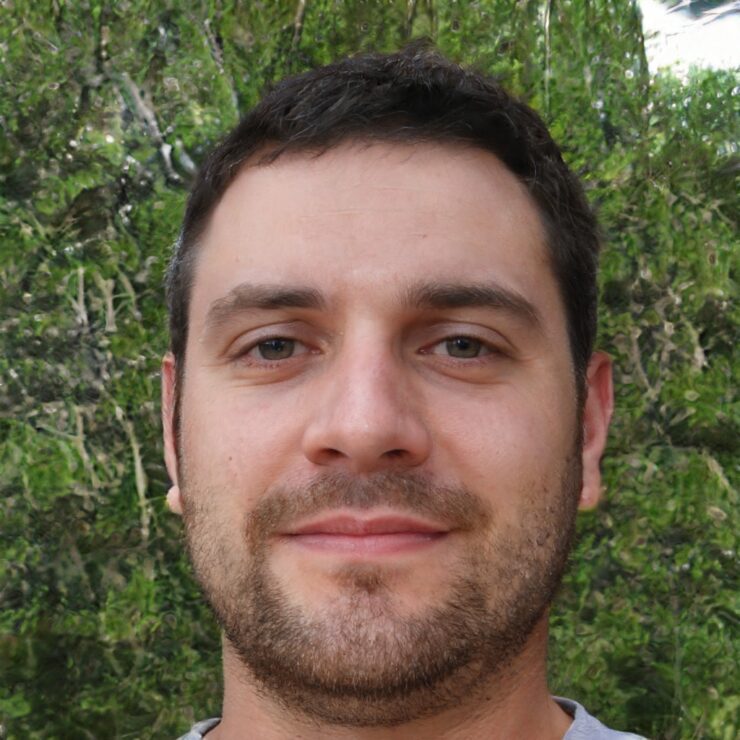 I love camping! There's nothing like being in nature, getting away from the hustle and bustle of everyday life.