Camping is the best way to reconnect with nature. Through camping, the campers can admire the beauty of nature, feeling the drops of rain and observing the trees dancing on the melody of the wind.
Camping is the best way to take a break from daily hectic life and technology and just to spend some private time with friends and family while praising the nirvana under your feet as well as above your heads.
Camping allows campers to spend the night outdoor and see the clear black sky-like blanket over their heads that is covered with diamond-like stars which are rarely visible at home. The fresh air of the morning and fragrance of gardens combined with the scents of flowers brings the feel of refreshes to your mental health and makes you feel relaxed.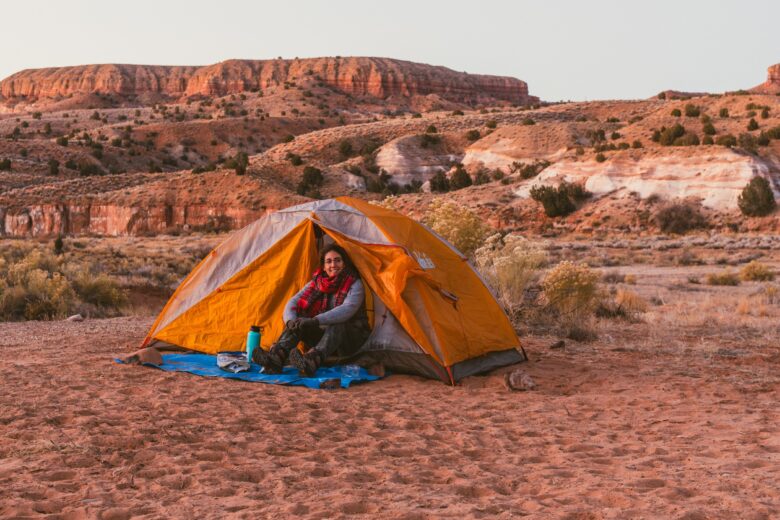 The biggest requirement of doing camping in a better and enjoyable way is to be physically fit. A physically fit camper can enjoy camping while doing hiking or walking on long-distance trails. In order to see the mountains, hiking is required that is done when a camper is hydrated well and is physically fit.
So if you are planning to go primitive camping, then in this article, we are going to tell you some tips that you can apply while camping. So stay tuned.
Primitive Camping Tips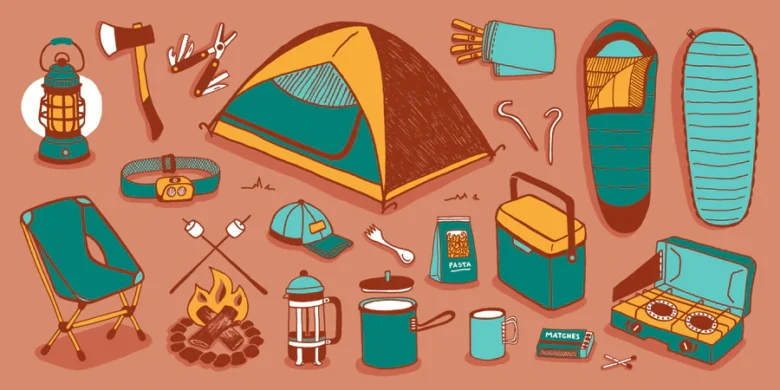 Campgrounds for primitive camping are authorized areas of state and national parks having fewer facilities available. Primitive camping requires the set of equipment that a camper needs to carry while moving to remote areas.
Primitive camping basically involves building up your camp in a remote area. This seems to be easy but in practice, it involves many tricks and tips as it is a very difficult task for beginners. While planning your trip, the following are the tips that you should keep in mind which will help you in camping.
Basic Necessities
While planning a primitive camping trip, you need to prepare yourself to be fully self-dependant. The basic necessities that are required while primitive camping are water, shelter, food, and first aid.
Caring first aid is highly important while doing primitive camping that will be needed in case of emergencies. Soap, paper towels, and most importantly the sunblock is highly essential for primitive camping. You should carry a big water bottle to prevent dehydration.
Camping Gears
Camping gears are basically the set of equipment that is required by the camper while staying outdoor. For this, you need a backpack in which you can carry your basic things that will be needed while primitive camping. I would like to recommend the Osprey backpacks for campings.
In order to provide shelter while staying outdoor, you need a tent which is a secure substitute for shelter. An alternative to the blanket is a sleeping bag. While staying in the tent, you need a sleeping bag that is highly comfortable and lightweight which is easy to carry as well. Inflatable pillows are highly cushioned that support your head and make you sleep relaxed.
Hammock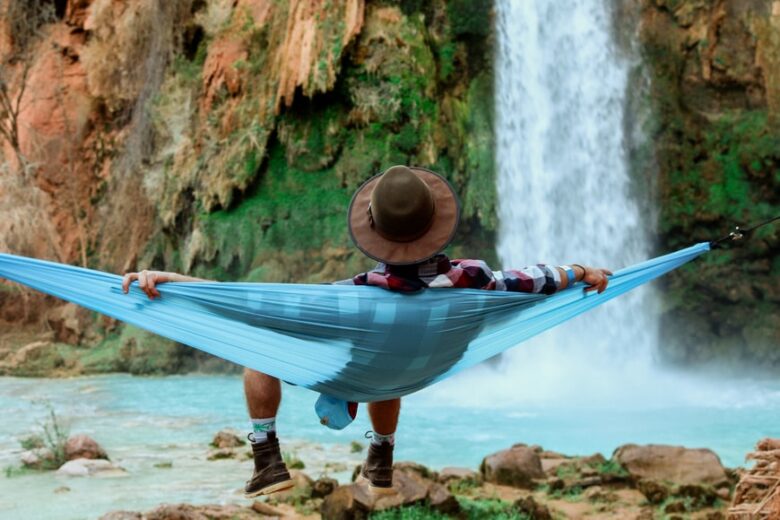 Many campers love to stay outside in daylight while sleeping on the hammock. The hammock is highly comfortable and lightweight that provides a comfortable sleep to the campers while staying outdoor. If you want to stay outside and feel the beauty of nature, the hammock is the best for primitive camping.
Purification Tablets
As campgrounds have fewer facilities, filtration of water is very important. If you are planning to do camping near the waterside, you should carry purification tablets for filtering the water to make it safe for drinking. By carrying filtration tablets, the extra weight of carrying the water is reduced.
Food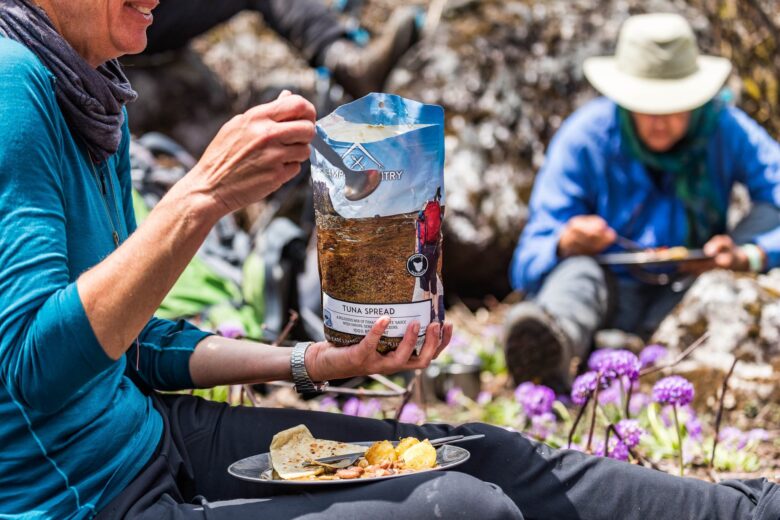 Try to carry those types of foods that are light in weight and easy to carry. For camping, dried fruits and snacks are the best options as they are easy to carry and are really fulfilling. Instant noodles and peanut butter are other great options for primitive camping as they are lightweight and travel-friendly.
Clothes
You need to take warm clothes while camping in remote areas. Try to carry fewer clothes that include a good warm jacket, dry and clean clothes, a rain jacket, socks, and a hat. The lesser stuff you are carrying while primitive camping, the more you will be able to explore the beautiful places and will enjoy the camping.
FAQs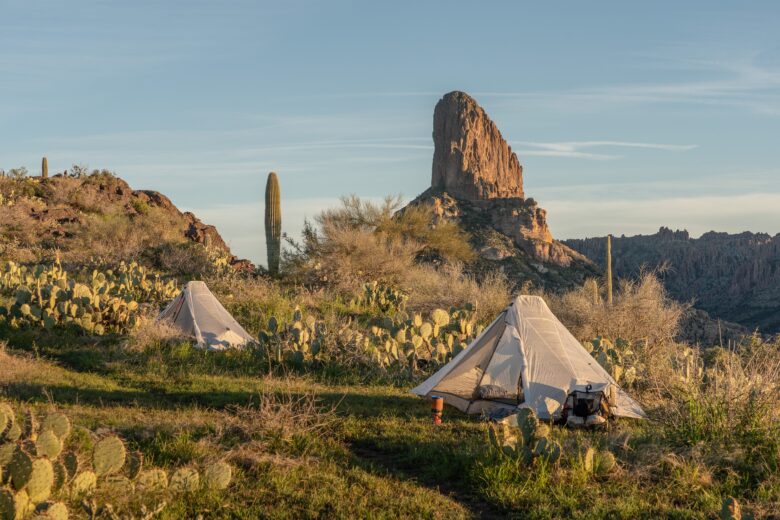 What is a primitive campsite?
Primitive campsites are the authorized areas that do not have many facilities and services available. These are the areas that are best suitable for primitive camping.
What are the top 4 most important things to bring when you go camping?
Following are the top 4 things that are highly important when you go camping:
Backpack
Sleeping bags
Inflatable pillow
Is primitive camping safe?
Yes, primitive camping is safe and legal. Campers can enjoy primitive camping while taking the necessary precautions.
What should you not do while camping?
Following are the things that you should not do while primitive camping.
Pick the lowest campsite spot
Drinking too much water at night
Leave Unzip bag behind
Highly loud sound
What should you not keep in the tent?
Do not leave toothpaste and body sprays and any other personal stuff in the tent and keep them away from your tent because the scents of these things attract the bears and many other wild animals.
Why do tents get wet from the inside?
Due to lack of ventilation, the air present inside the tent becomes humid and warm for the campers. When this warm air comes in contact with the fabric that is cool, that causes moisture in the tent.
Conclusion
Primitive camping is one of the safest and legal camping. It is the best for keeping your physical and mental health fit and well. Through primitive camping, the camper connects with nature and admires the beauty of nature while staying in these remote areas for some time. Camping is the best way to spend quality time with your friends and family members in a private space.
Primitive camping is basically done when a camper is mentally prepared for self-dependence and is able to live in fewer facilities for some time. For Primitive camping, there are certain tips that the camper should keep in mind when primitive camping. Camper should need to have a good large backpack in order to carry the basic necessities items with himself. Also, try to carry fewer and warm clothes in these remote areas.
While primitive camping, carry travel-friendly and lightweight food and snacks like nuts and dry fruits, peanut butter, and instant noodles. In order to make water safe for drinking, you need to carry purification tablets that purify the water and filter it from impurities and make it safe for drinking. Try to buy a tent that is waterproof and keep your supplies away from the tent as their scents attract many wild animals including bears that could be very dangerous.
So if you are planning for primitive camping, then you need to keep these tips in mind as these tips are very helpful. Before going camping, you need to be physically fit and healthy for long trials walking and hiking. Camping is a very good way of keeping yourself away from daily routine life and just have some private time in woods and trees. Hope that this article has helped you a lot as these tips are tried and tested by many professional campers and are found very useful to them.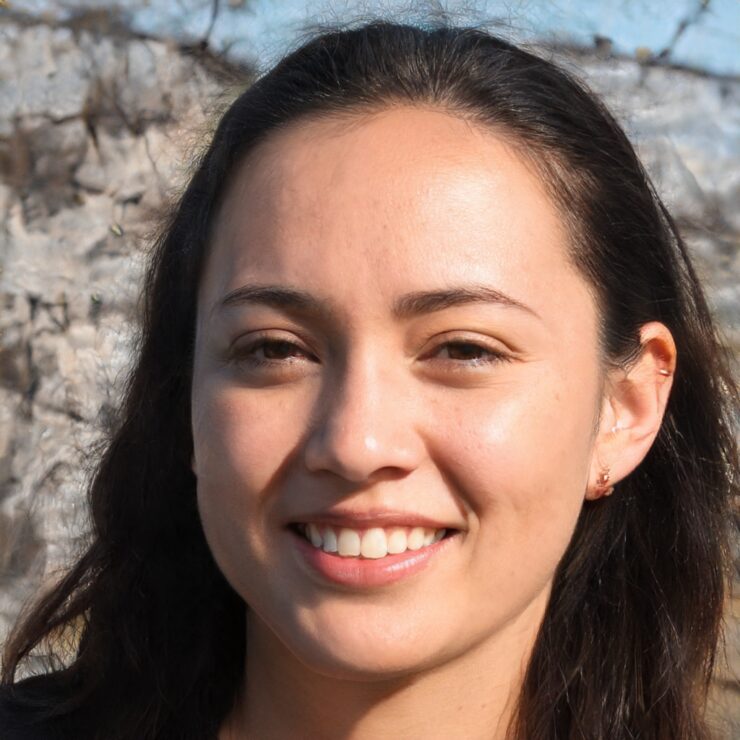 I am a passionate camping enthusiast and nature lover. I love the wilderness, solitude, and all the creatures who share my adventures!