Are you a really adventurous person if you have never intended a trip or camping in your SUV? Or have you ended this article while browsing for how to camp in your SUV? Do not trouble at all.
We are here to give you the best choices and possibilities you can do with your SUV camping to make your camping super courageous and delightful. Moreover, we will let you know the complete camp protocol in your SUV to ensure you have a memorable occasion for fun and enjoyment during your camping period.
Let me explain briefly what an SUV is. These Sports Utility Vehicles are solid and sturdy, durable and reliable in terms of efficiency and construction. They are beautiful, attractive, and elegantly designed with a more challenging look.
Moreover, camping in an SUV is more simple and requires significantly fewer necessary items. Without wasting our time, let us directly jump onto learning the basics of how to camp in your SUV.
Camping in an SUV – Guide & Tips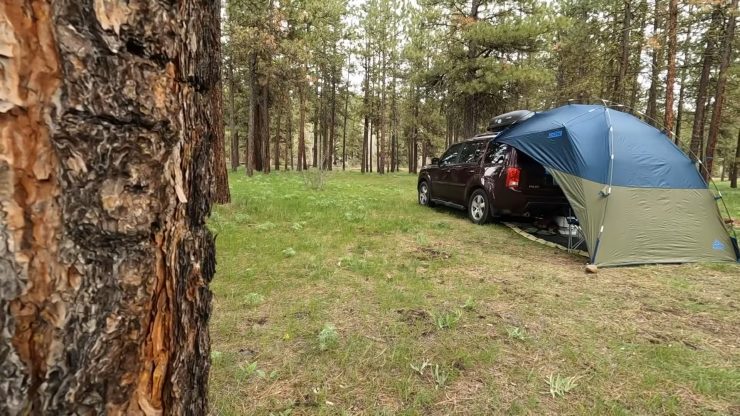 Camping in an SUV is not only fun but also adventurous, which utilizes your mental and physical effort to make it happen the best way it can.
Essential Things You'll Need
Many possible essential things should be there with you to make your SUV camping both adventurous and complete. I have enlisted some of the things below to help you pack your bag with all of these items so you would not need anything out of range.
Sleep Package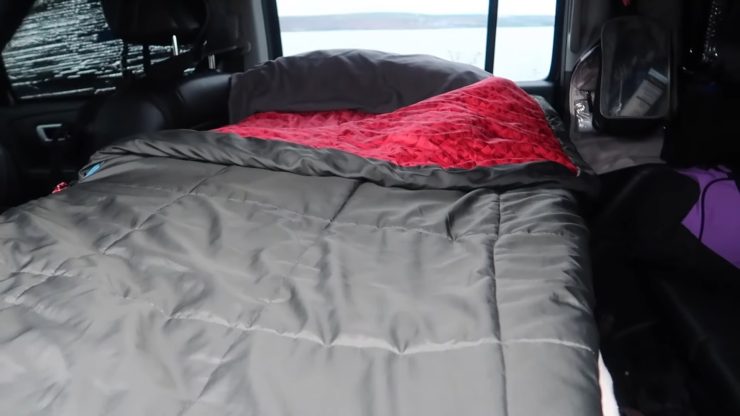 While camping in an SUV, the essential things that you should have in your sleep package are a sleeping bag, a tent, a sleeping pad, and a pillow. It would be best to have your small pillow to put your head in a comfortable position while sleeping.
Similarly, the sleeping bag will keep you warm and covered. It will also protect you from insects. Moreover, the tent that you should have while planning a camp in your SUV is in detail below.
SUV Tents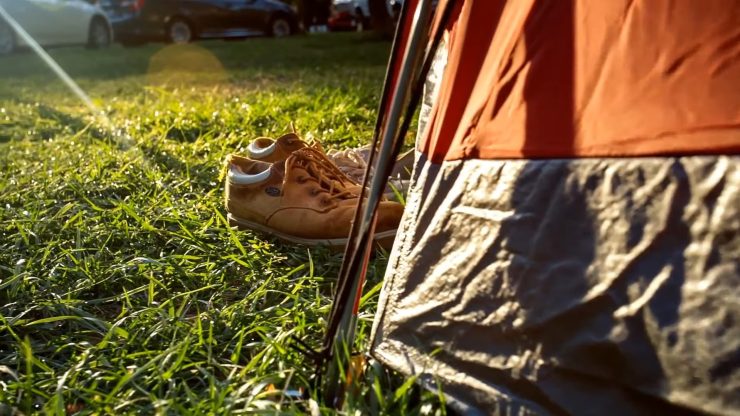 You need a proper SUV tent to make your sleeping and residency more comfortable and reliable. There are many companies that are making tens that are specifically for the use of SUV camping. Search for properly suitable tents for you.
I am here concluding some of the tents that are available and would help make your camping more comfortable and convenient for you. There are both expensive and reasonable tents.
Some tents are made by Walmart and Coleman, which are affordable and ensure you do not come in direct contact with bugs and insects. Similarly, we have high-quality and expensive tents such as those made by renowned and famous builders.
No doubt they are expensive, but once you buy them, they will last long years. While buying a perfect tent for your SUV camping, always select a tent made for more people, but you are lower in the count. For example, go for a tent made for four people if you are two people camping together.
Cooking Stuff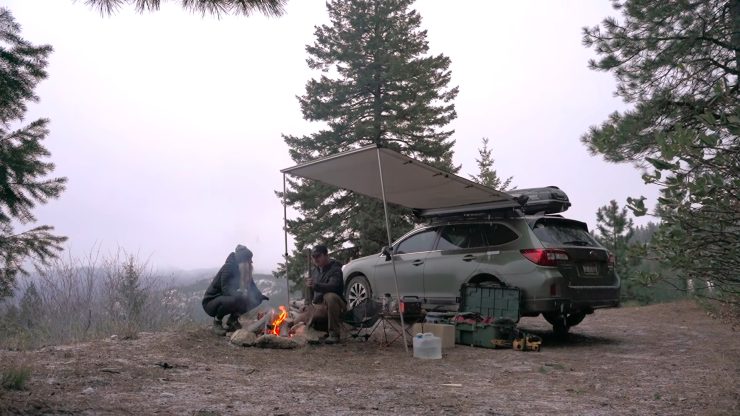 Much of the time, when we schedule to camp, we usually want to fire and cook there. Do not forget to take some dry food items with you, such as coffee, fruits, green tea, and other canned chips or cakes. Moreover, while keeping in mind the cooking and eating necessities, always keep disposable plates, spoons, glasses, and some of the necessary spices in your bag.
Increase Your Comfort Zone
Keep in your bag some of the bug repellent spray or lotion. In this way, you will not be wasting your time making the bugs stay away from throughout the night and not enjoying the stary, warm environment with your partner.
While camping in an SUV, you would naturally be in a more comfortable and peaceful zone because you would be able to shift your camp anywhere at any time just by hitting the race and pressing the clutch of your SUV.
Try to camp near water, especially in hot weather. In this way, you will be more fantasizing and enjoying your camping. You are only required to park your SUV near water and set your tent and enjoy while sitting in your car. Your SUV near the water and you inside your car enjoying your camping would be great fun and adventure for you.
Do not forget to take your music and favorite collection with you. This will also increase your comfort and relax you more during camping. While camping in SUV, what you need to maximize your peace is to flatten your seat, lay down on it, and listen to your favorite music.
FAQs

1. Can you sleep in your SUV?
Sleeping in some large card such as an SUV is most suitable and gives you a warm place to relax.
These cars generally consist of adjustable and removable seats so you can make your sleeping position more comfortable. In addition to this, you can also flatten your seat and lay down to sleep.
2. Can you run out of oxygen sleeping in a car?
Inside your car, the available oxygen is enough for you to make you breathe if you sleep in your car for several hours.
Moreover, there is research that says if there are nine or more people in the car, then the oxygen level would be dropping and insufficient for all of them.
3. Is sleeping in a car warmer than a tent?
If we comparatively study, we will get to know that sleeping in a car is warmer than a tent.
This is possible because cars have an inbuilt system of insulation that is responsible to hold some heat inside it. This results in increased temperature of the internal area of the car than the external environment.
Conclusion
Camping is so much fun, specifically with your friends. For you to relax your mind, start the SUV, find some perfect beautiful and close to nature location, park your car, set up your camping accessories, locate your view and enjoy camping for as long as you want.
There are some of the essential things that you will need to have with you during camping. The description of these items is mentioned above. Read the article with your attention and focus on making your next camping trip in your SUV all in one, adventurous, entertaining, and comfortable.
References:
https://www.pelican.com/us/en/discover/pelican-flyer/post/6-tips-for-successful-car-camping/
https://driving-tests.org/beginner-drivers/car-camping-tips/
https://www.buzzfeed.com/nataliebrown/27-clever-car-camping-tricks-to-try-on-your-next-trip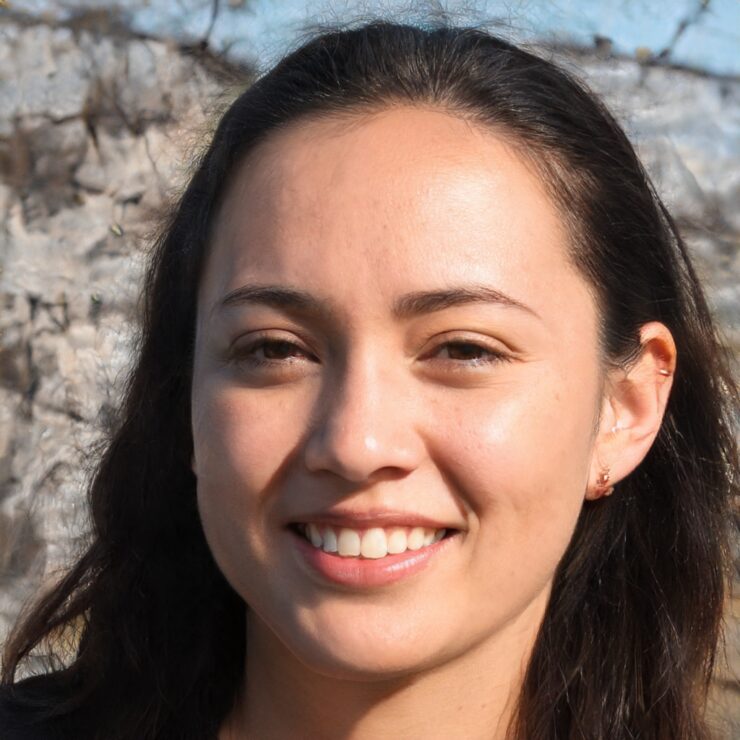 I am a passionate camping enthusiast and nature lover. I love the wilderness, solitude, and all the creatures who share my adventures!