Contrary to popular belief, backpacking can be quite an expansive hobby. Although it is an activity that is widely famous for its minimalism, creating your gear collection from scratch can be very tricky and cost a lot of money. Luckily, budget alternatives will make your life a lot easier, so today, we will look at the best backpacking tent under $100 you can buy.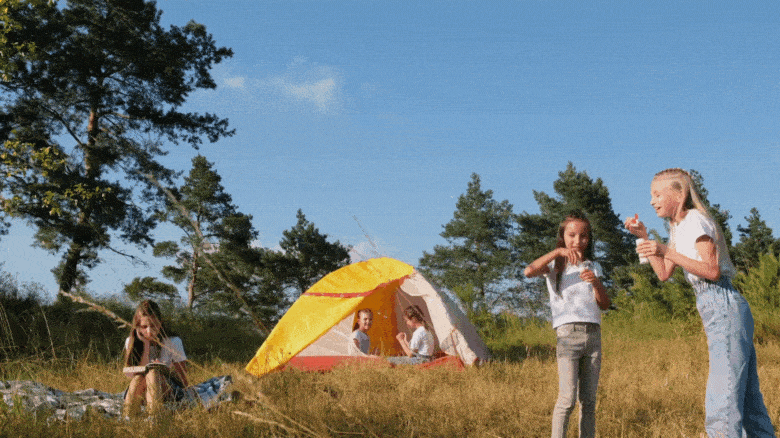 Having a quality backpacking tent can make all the difference in the world, but finding such a tent for under 100 USD can be a very tricky task. However, it is not impossible, so we did a bit of research and came up with a list of some interesting tents we would like to share with you. We picked according to customer satisfaction, materials quality, and durability, so there will be something for everyone. So, let us start.
List of Best Backpacking Tents Under $100
1. Coleman Sundome Camping Tent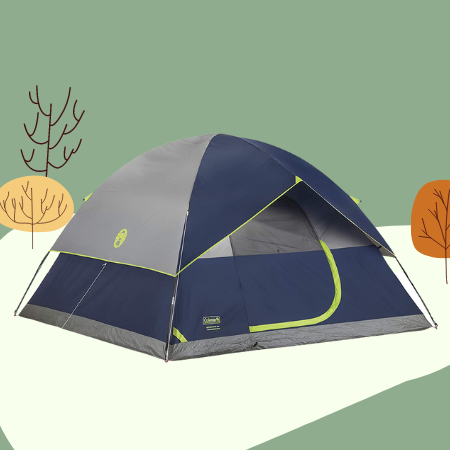 Coleman Sundome camping tent is a perfect combination of simple design, small package, and low price tag. Although it comes with certain flaws, as most tents under 100$ do, you will still find adequate ventilation, two storage pockets, a rainfly, and enough space.
This backpacking tent is all about the economy and simplicity. The structure of the dome is pretty basic, and there is a single door and a vented roof that pitches the roof fairly easily. The floor is made of polyethylene material, and you can lay there comfortably without any worries.
The addition of a floor vent and the open ceiling help counteract the heat-prone materials. Some essentials, such as two pockets on the floor and a minimal rainfly, work extremely well, which is kind of surprising at this price point, and you have plenty of space for two twin beds. Although it has certain flaws, it is a pretty good tent and is by far the best you can get for such a low price.
2. Wakeman 2-Person Camping Tent
Made of polyester and fiberglass, this 2-person tent comes from the Wakeman store and comes in six colors from which you can choose it. The tent is pretty lightweight and a great pick for hiking or camping, as it can accommodate two people easily.
It features a removable rainfly, ventilation, and an interior storage pocket, where you can place your camping supplies. Setting this unit up is also very easy and does not take too much time, so you can also use it when going to festivals or some other outdoor adventures that require you to set up a tent quickly.
We recommend you operate zippers very gently and pull-together-align the sections you want to zip. Other than that, it is a very convenient tent, and all parts of it handily fit into the bag since the whole system is lightweight. For such a low price, you get a lot of cool features, and it is highly unlikely that you will get better for a mere 20 USD.
3. Winterial Single Person Personal Bivy Tent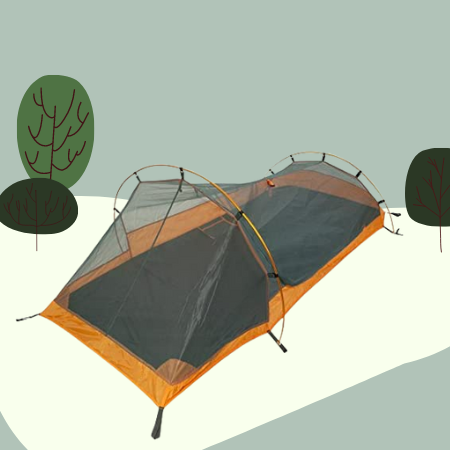 This bivy tent is an excellent pick for single backpackers who are looking to slim down their pack. It is a small, one-person waterproof shelter that offers just enough room to sleep comfortably in. Although you will have to sacrifice some storage and headspace, it is a great solution for backpackers that want to carry as fewer supplies as possible.
This tent has open-air netting that will serve you very well for summer backpacking. It comes with an attachable rainfly in case you get caught in the rain or any other harsh weather conditions. One of the best things about this unit is that it is highly portable and weighs a mere 2.9 pounds when packaged, including stakes, cords, poles, bivy sack, and rainfly.
This tent is constructed exactly like it is presented and is worth the price, which is more than affordable. It does have enough room for one person and a backpack, although you will have to unzip the mesh in order to sit up. Make sure to tie the underside of the fly on the DAC poles, or the netting will sag inside the tent. Overall it is a great single-person tent that will suffice for an outdoor adventurer.
4. Outdoor Research Bug Bivy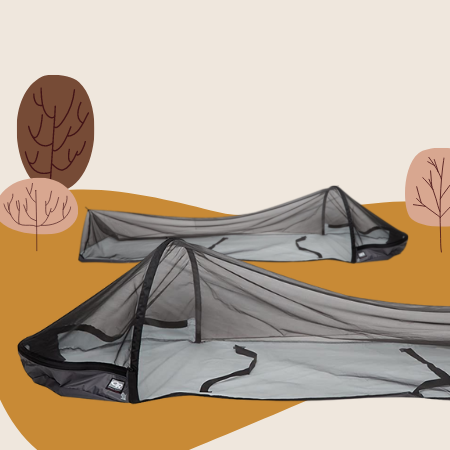 This backpacking tent is a fantastic choice for campers who want to protect themselves from insects when catching shuteye under the starlit sky. It will not protect you from the rain but is highly effective in protecting you from the bugs during warm summer camping trips.
Although it does not protect from the rain, this unit has a waterproof Hydroseal floor that keeps the morning dew from soaking your sack. Setting it up is super easy with the Delrin single-pole system, and it is so light that you will forget you are even carrying it once it is packed on your back.
Although tents that we have discussed so far are three-season products, this one is suitable only for summer, since it does not come with a rainfly. So even though this product is an excellent budget pick for warm summer days, if you want to go on any cool-weather hikes, we recommend you go for some other backpacking tent.
5. Bessport Camping Tent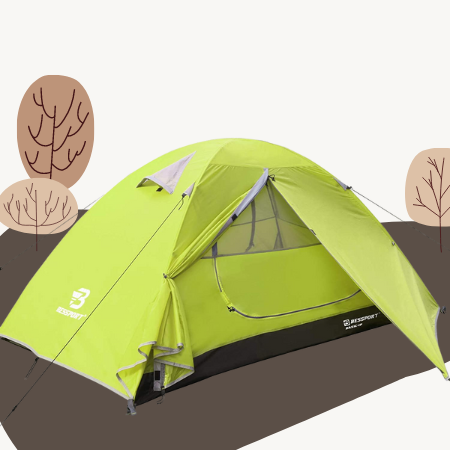 Bessport camping tent is one of the roomiest 2-person tents you can find for such a low price in today's market. It is packed with some cool on-the-go features, such as a lightweight design that ensures super-easy portability. It is available in two sizes and nine colors for you to choose from.
This particular version is suitable for one person, and it measures 87.8 x 33.5 inches with 42.1 inches in central height. It contains two vestibules and a storage bag that grants extra space for storing your gear and supplies. Water and wind resistance are on a very high level and will effectively protect you from harsh weather conditions.
The frame of this unit is created to make the tent as sturdy and stable as possible, meaning that the whole structure will remain firm and in its place, even when winds are strong. As far as the ventilation goes, this unit is one of the best in the line at this price range and will provide you with a comfy experience throughout warmer days.
6. Coleman Hooligan Backpacking Tent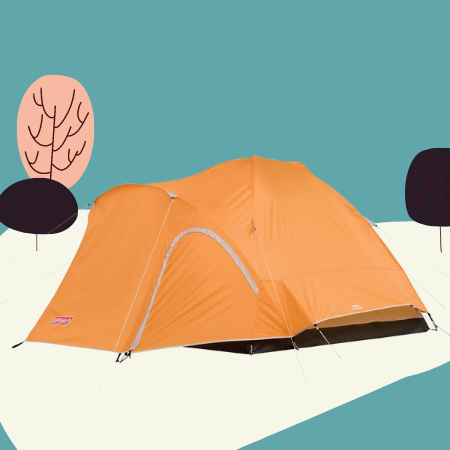 Hooligan backpacking tent is yet another great budget tent from the Coleman store, and it checks all the important boxes when it comes to cheap products for backpacking. It comes with multiple useful features and is available in three different capacities for two, three, and four people.
It is a waterproof tent that will hold up excellently in rainy and windy weather conditions for a very long time. The rainfly is made of polyester with a coating that also holds off harmful UV rays so that you will be comfortable even on warm summer days. The structure is very stable and features walls made of polyester fabric.
The floor of the tent is also pretty good at this price point and does an excellent job at keeping you comfy in various environmental and weather conditions. Moreover, this product is very easy to use and set up. All things considered, this is a reliable and convenient budget tent and is well worth checking out.
7. MOON LENCE Camping Tent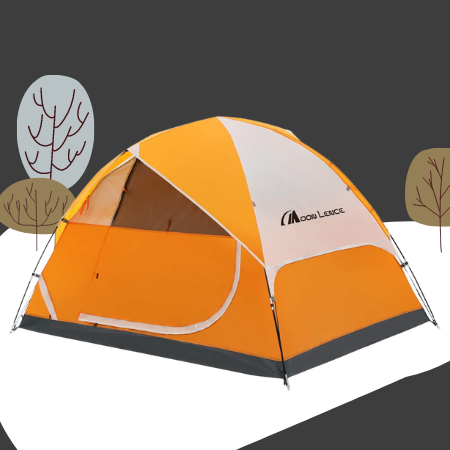 Coming from the Moon Lence store, this camping tent offers a series of features that every camper who looks for a budget tent will know to appreciate. This unit is a double-layer 2-person tent made of top-notch polyester that is very simple to assemble and pull down.
This unit comes with 190T PU material construction with excellent water and UV resistance that grants superb all-around protection. It has two windows and a ground vent for much better air circulation, so you will be comfortable using this tent even on warm summer days.
It is a very stable camping tent with four ropes and nine lightweight iron pegs that keep it firmly on the ground in windy weather conditions. In addition, this unit has two shock cord connecting poles that will make the whole setup process very fast, and you can do it in a mere 15 minutes.
8. Pacific Pass 2-Person Family Dome Tent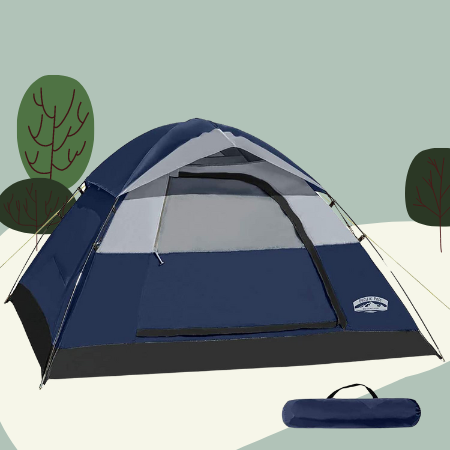 The Pacific Pass dome tent is an excellent lightweight solution for campers and outdoor adventurers who are tight on budget. It is a lightweight and compact unit that can be easily folded and stored, so it is ideal for backpacking and for beginner hikers, campers, etc.
This product is made of very good polyester fabric that does an excellent job of protecting you from rain. The removable fly is very convenient, and it grants some extra protection in unpredictable weather conditions. Moreover, the tent has cool mesh pockets where you can store your supplies and belongings.
The tent is packed with nice little features that are mostly meant to improve the quality of life. For example, it comes with a small hook at the top on which you can hang the lanterns and improve visibility overnight. There are also two little zippered windows for better airflow during summer, so warm water presents no obstacle for this unit. Since it is a lightweight tent, it does not hold very well on strong winds, but for the price, this unit is an absolute beast.
9. Clostnature Lightweight Backpacking Tent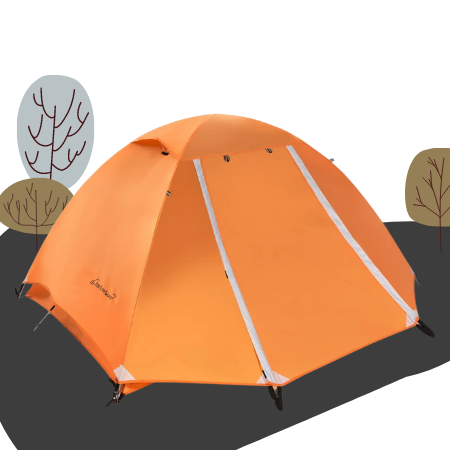 The Clostnature brand was created back in 2006 by three mountaineers that were not happy with the arsenal of choices they had in the past, and they wanted to create products that every outdoor adventurer would know to appreciate. This particular unit is very spacious, light, portable, and packed with some cool features you would not expect in a cheap tent.
Same as most entries on our list, this backpacking tent provides excellent protection from rain and wind. It is made with PU 5000 coating, which is a large contributor to water and wind resistance, so you can rest assured that this unit will shield you from any unpredictable weather conditions.
The mesh allows excellent air circulation so that you will be comfortable on sunny days as well. The temperature remains cool with this feature, and the air is very much breathable. In addition, this unit is very light, making it an excellent choice for backpacking and transportation.
10. ALPS Mountaineering Lynx 1-Person Backpacking Tent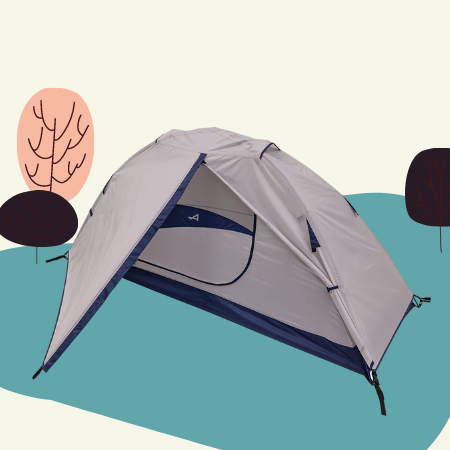 Although Alps Mountaineering is not the vanguard of innovations, it does win its market with its prices and cool features that are surprisingly good for such a cost. This Lynx model provides excellent value for the price and is highly favored by numerous backpackers.
It offers plenty of room for one backpacker and offers excellent water resistance and ventilation, which are crucial features for any outdoor adventurer. This unit has a large door and vestibule for your supplies and gear storage, so there will be more than enough space to bring all that you require for a fun camping or hiking trip.
The tent is portable and lightweight, but this does not compromise the overall stability of the product, and it holds very well in windy weather conditions. The rainfly fits well and is big enough to allow storage space on both sides of the tent, giving access from within the tent at either door panel as well as from the outside.
Things to Consider When Buying a Budget Backpacking Tent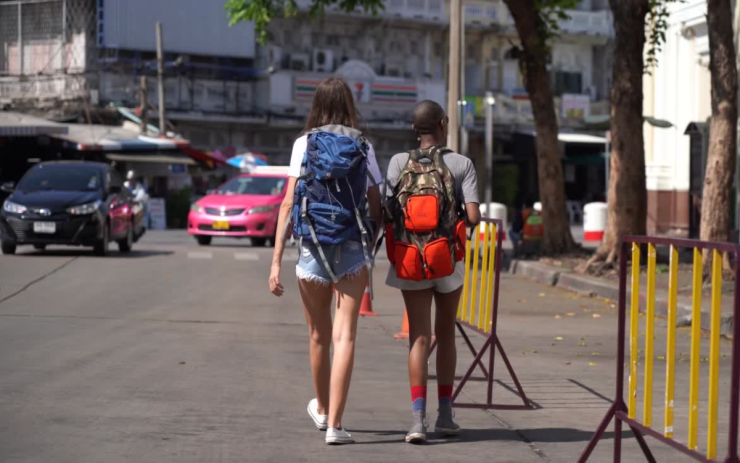 When you decide to buy a tent that costs less than 100 USD, you need to be prepared to compromise on quality, durability, weight, and potential comfort. However, this does not mean that you cannot buy a suitable unit that will serve your purposes. We have listed some important features your budget tent should have in the section below in order to help you get the best possible value for the price.
Water and Wind Resistance
Water and wind resistance are some of the key parameters that make a quality backpacking tent, and in case you are wondering, yes, you can get this with a tent that costs less than 100 USD. In case you are uncertain about the waterproofing capabilities of the tent you are purchasing, you can buy some proofing spray and apply an extra coat just to be sure.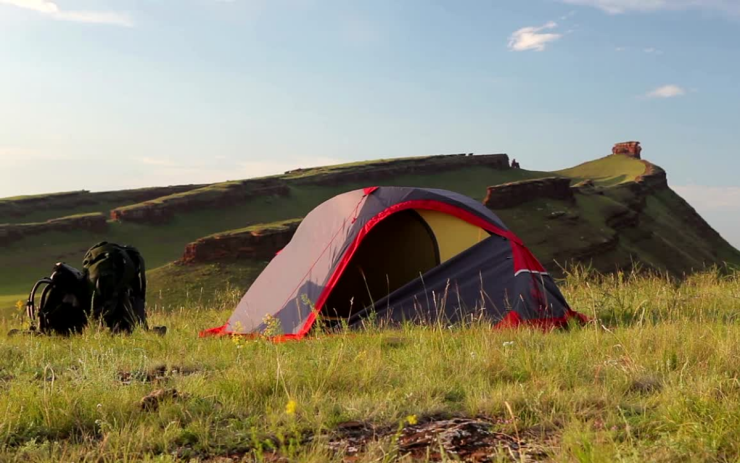 Size
The size is an essential feature for backpacking adventurers as it will determine not just how many people can fit inside and how many supplies you will be able to store in it, but also how easy you will be able to carry it on your back. For example, the 2-person tent should size about 230×160 cm and roughly 100 cm in height.
Ventilation and Heat Resistance
Ventilation and heat resistance are crucial things to think about when purchasing a backpacking tent, especially if you plan to go on your adventures during warm summer days. Make sure that your tent has adjustable rainfly vents and mesh windows that will drastically improve air circulation.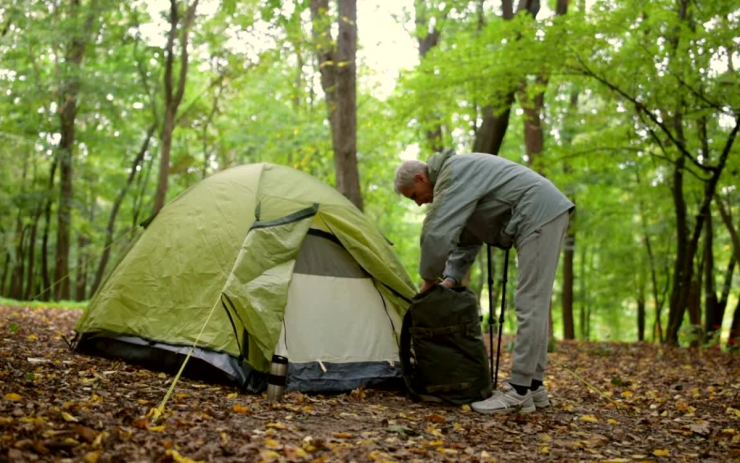 Fabric Durability
When determining which fabric will work best for your tent, you need to think about its thickness which is measured by the weight of the yarn. The higher the weight of the floor, canopy, and rainfly is, the more durable your tent will be.
Vestibules and Interior Pockets
Same as the high-end backpacking tents, the budget ones feature a range of storage options such as vestibules and interior pockets. Vestibules are essential for organizing your supplies and gear at the camp, and they grant you plenty of space to store anything you need for quality backpacking. The same goes for interior pockets, and the more you have in the tent, the merrier.
Frequently Asked Questions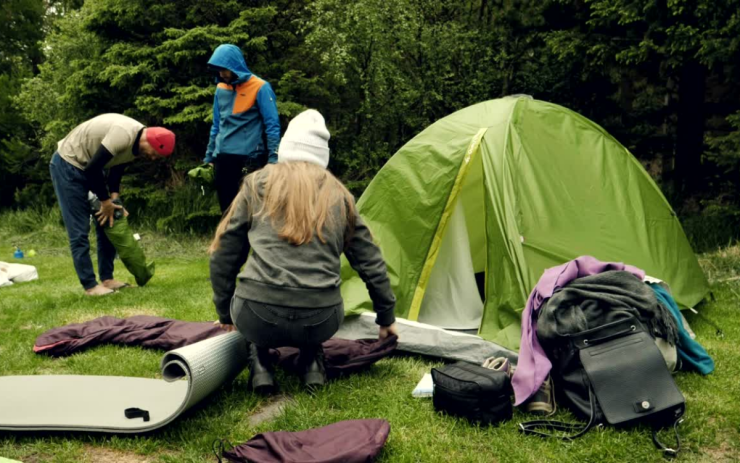 1. Is a backpacking tent under $100 worth it?
Absolutely. Although you will have to sacrifice some comfort, extra storage space, and room, the backpacking tents under 100 USD can provide more than enough features that will serve your camping or hiking purposes.
2. What type of tent is best for backpacking?
The best backpacking tent will not burden you during your adventures, but it will rather make carrying it around your back effortless. It should be lightweight, waterproof, or at least water-resistant to some degree and offer sufficient space for you to store supplies.
3. How much should my backpacking tent weigh?
The backpacking should be light enough to be able to carry it on your back effortlessly and heavy enough so that it can remain stable on the ground even when more harsh winds start to blow. Look for the backpacking tents that weigh between two and six pounds, as these have the optimal weight.
4. How should I pack a backpacking tent?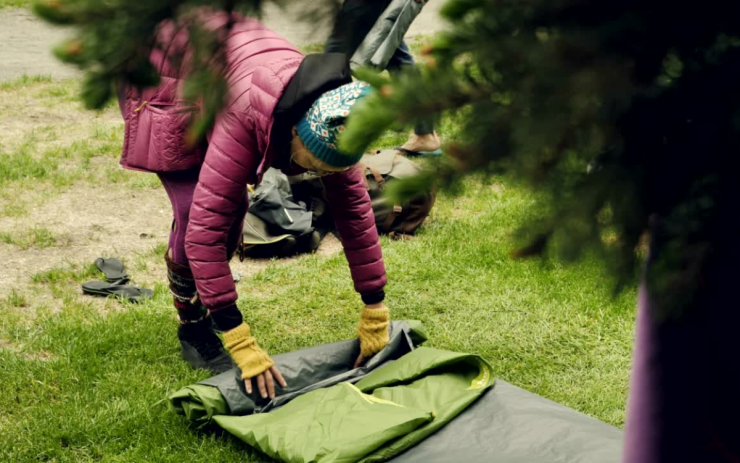 Make sure that your tent is completely dry before you decide to pack it, roll up its body lengthwise, bundle tent poles, and everything should be ready to fit inside your backpack easily.
5. Can a budget backpacking tent withstand harsh weather?
Absolutely. Tents under 100 USD are packed with features that ensure that you will stay protected from winds, rain, and harmful UV rays during your outdoor adventures.
Final Words
This concludes our buying guide for the top ten backpacking tents under $100. The bottom line is that when you decide to make such a purchase, you should always keep in mind that the tent should offer an exceptional balance of weight, durability, and comfort, and this is something that you can get for such a price.
We hope you enjoyed our guide and that you will find your favorite among our picks. In case you are still uncertain about which one to go for, revisit the top three picks on our list, as they offer every feature you would need for a comfy and fun backpacking experience.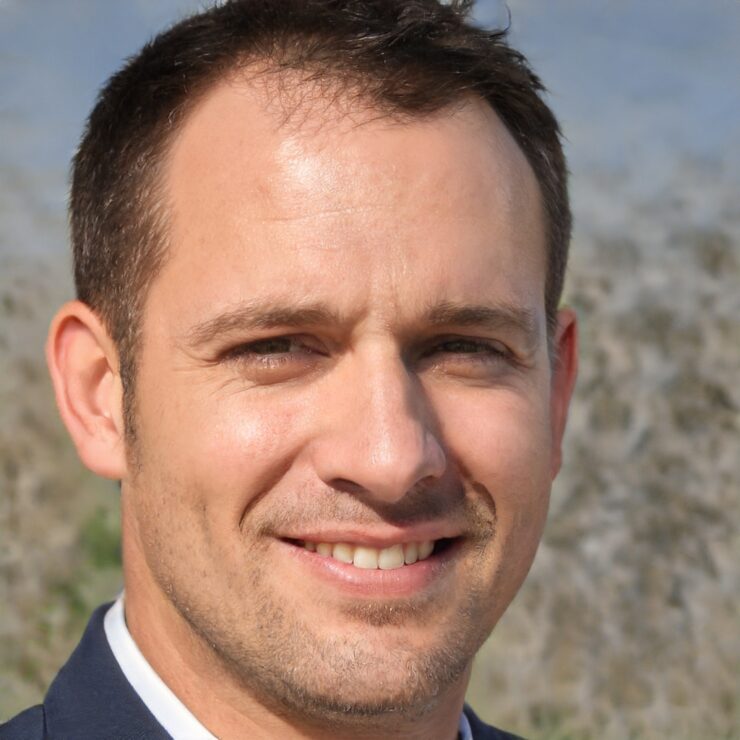 The outdoors is my playground 24/7, 365. Camping, hiking, mountain biking, grilling and all things related to the planet are my jam.