Camping is the favorite of many people. Be it with friends, family, siblings, or yourself, it is not only an adventure for yourself but also an escape from hectic daily life. Not only can you spend valuable time with yourself and your loved ones, but it is also good for your mental and physical health as it offers peace and full-body exercise.
When you go camping, you can connect with nature and see wildlife and stars in the moonlight. It is fun, but every time you go camping, it's a new experience. But the problem arises when you have to book a camping site and look at all those options on the screen, and then you wonder what does pull-through mean in camping?
So, What Does A Pull Through Site Mean?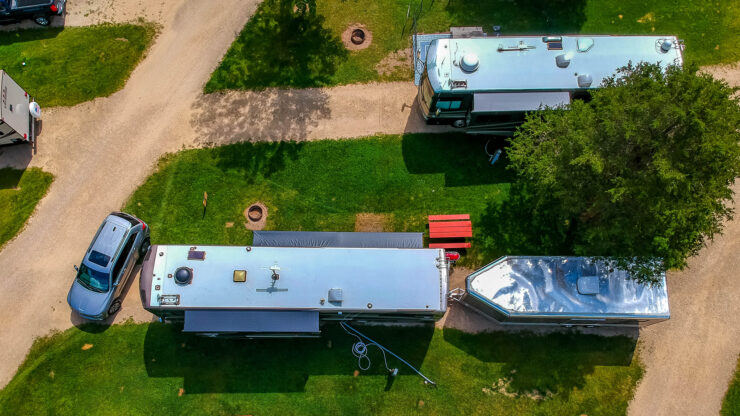 In a campsite area for vehicles; mostly, RVs can be driven in from one end and driven out through the other end. All the facilities or hookups are available on the side of the driver's seat, so there is no need to back in again for your utilities in the line. Since you don't have to move in and out again, setting up of the campsite is generally easier.
Various camping sites provide hookups on only one side. You would have to back up again to get access. Though there is an option to hook up utilities, on the opposite side, it is tedious and time-consuming.
But if you opt for pull through then, you don't need to back in and out, saving you all the hassle and is more convenient for your hookups. You only have to move forward whether you enter or exit.
Various Terms
So many new terms you come across in such a scenario might leave you confused at first. Knowing these terms would save yourself a bad experience, and wouldn't have to go all over the struggle again. Few of the terms which would help you in the long term:
1. Partial Hookup
The Camping sites don't have all the parts of the hookup which make up a full hookup. They have both electricity and water but not a sewer.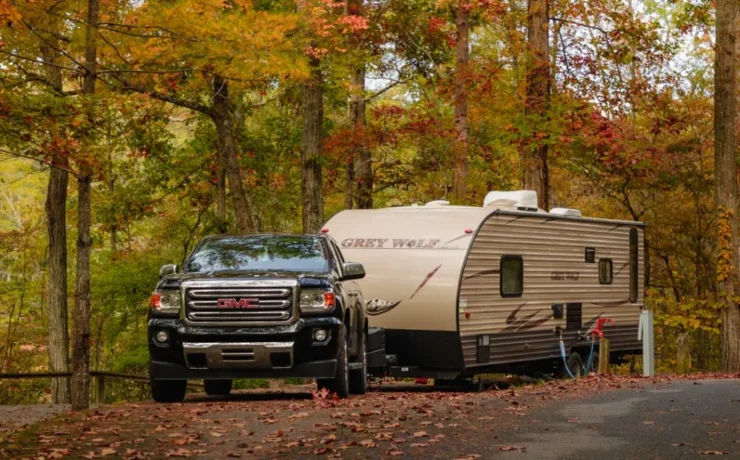 Source: campingworld.com
2. Full Hookup
It's those camping sites which are well equipped with necessities such as sewer, electricity, and water.
3. Pull Through
It is a site where you can drive into the area from one end of the camping area, then camp, and when you need to go back, wrap up your equipment and drive out of your site exiting the camping area.
4. RV Shore Power
It is a source of power that provides Alternating Current electricity that you can plug into your vehicle.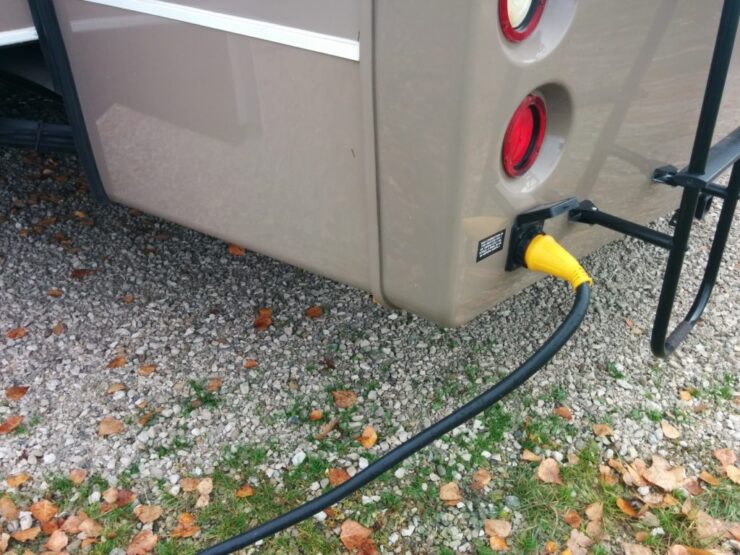 Source: glrv.com
5. Back-Ins
It requires your vehicle to be backed up to get to the site and for hookups.
6. Boondocking
It is a word that refers to a remote area where you have to be dependent on yourself for all the supplies and necessities.
7. Hose Bib
When connected to your vehicle, it's a faucet or a tap that provides fresh water for various purposes.
8. Wooded Site
It is an area in the campsite that provides shade mostly from trees and is covered with plants in the area nearby for most of the day.
9. Dump Station
It is the area at the campsite where all the wastewater from all vehicles is discharged. There may also be the availability of water tanks or portable water near the actual sites.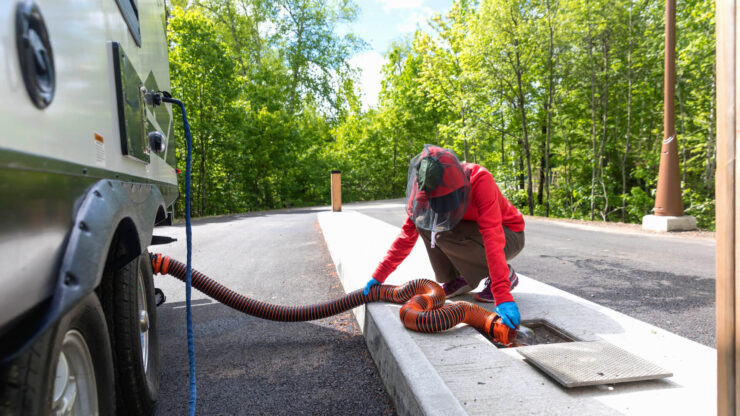 Source: getawaycouple.com
10. Accessible Sites
These sites are specially designed for disabled people or campers. They are equipped with the necessities needed by the disabled campers.
Preferences – Back In Or Pull Through
When choosing, there are various factors such as feasibility, area availability, number of people, convenience, etc. It all depends on your needs.
Pull-through sites have larger areas as they accommodate your vehicle and a large number of people and the types of equipment that you get at your site. They also provide more privacy. Other than that, such sites are also better suited for drivers, whether old or new, as it is easier for the driver to pull in and out of these sites according to their convenience.
But all these accommodations come at a price higher in comparison and increase as the size of people accountable increases.
Back In sites are comparatively cheaper and a better fit for a budget. But these have smaller spaces and can be a hassle for campers who have their vehicles. These sites are also nearby other similar sites, due to which privacy is compromised at these sites. Getting your tents and other equipment to your site can be a hassle if your site is located in the middle.
Not to mention all the difficulties you would have to face if there is bad weather at your camping area. If you had booked a pull at the site, then you could at least stay in your vehicle and enjoy the weather and the damage to your equipment could be decreased.
But in case of Back In sites, you would have to keep a watch on the weather, if not all your equipment and you as well would not only get wet and dirty if there are strong winds then your tents and other types of equipment could even fly away.
Final Words
It all depends on your situation and your preferences. Once you know the common terms and understand your requirements such as pull-through which is an important term and then you can easily book your camping sites in advance.
Frequently Asked Questions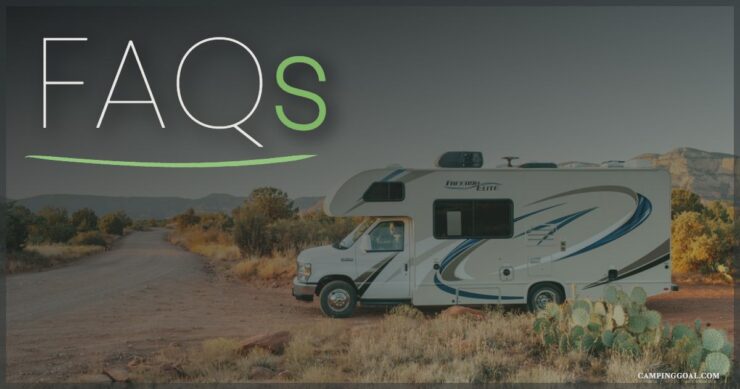 1. How to know if a camping area has a pull-through?
To know whether a particular camping area provides a pull-through or not, you can check on their website or call them and ask if they have a pull-through site and other queries that you could have.
2. What does a basic campsite have?
A basic campsite is one which can accommodate maximum 6 people and is accustomed for a single-family only. It also has a parking spot, a grill, and a picnic table. Other than this other facilities might not be available.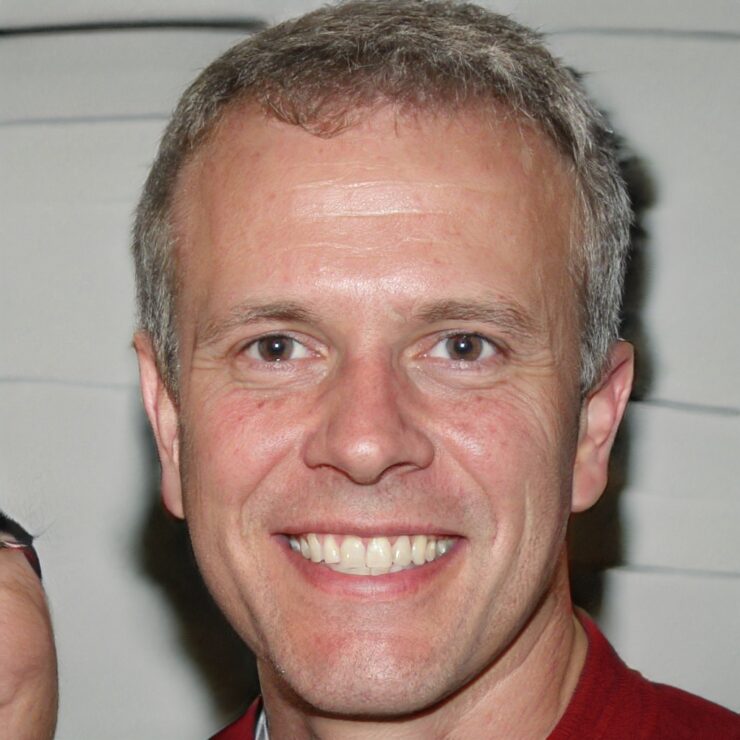 I have a wavy, wild and untamed spirit that fuels my life. I'm going to go out there as hard as I can and never stop fighting.