People who are ready to take their outdoor experience to the next level should leave their tents to the traditional ground dwellers. They can opt to kick things up a notch by choosing to use sturdy and versatile camping hammocks.
Our Pick
Good Choice
Best Seller
Don't Miss
ENO, Eagles Nest Outfitters DoubleNest Lightweight Camping Hammock, 1 to 2...
Hennessy Hammock - Explorer Deluxe Classic XL - Built Tough for Emergency...
Wise Owl Outfitters Hammock for Camping Single & Double Hammocks Gear for The...
KAMMOK 2019 Roo Double - Water Repellent, Portable, Durable, Indoor/Outdoor...
Our Pick
ENO, Eagles Nest Outfitters DoubleNest Lightweight Camping Hammock, 1 to 2...
Good Choice
Hennessy Hammock - Explorer Deluxe Classic XL - Built Tough for Emergency...
Best Seller
Wise Owl Outfitters Hammock for Camping Single & Double Hammocks Gear for The...
Don't Miss
KAMMOK 2019 Roo Double - Water Repellent, Portable, Durable, Indoor/Outdoor...
It may seem disconcerting to "hang" around as a way of relaxing outdoors for the uninitiated, but with some helpful advice, people will soon realize that using a hammock makes a lot more sense because it feels so comfy, akin to sleeping on air. Consider these top hammock brands in the market today:
---
1. (ENO) Eagle Nest Outfitters Hammocks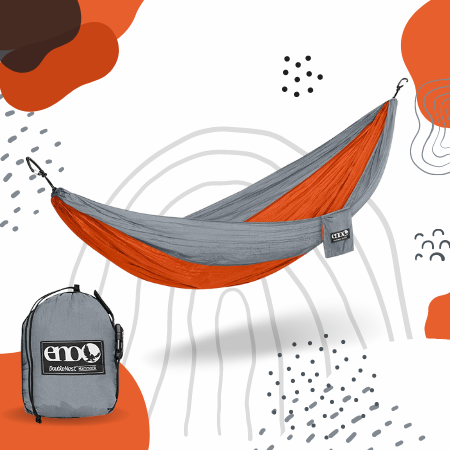 What sets ENO hammocks apart from their competitors? ENO is the acronym for Eagle Nest Outfitters. They are known worldwide for manufacturing good quality hammocks that incorporate the latest technology in their design and construction, and have been serving the industry for years and remain one of the leaders known for their durable products.
This brand is known for their versatility and functionality. All of their hammocks are strong and painstakingly stitched to perfection. The materials are sturdy to ensure their clients get value for money.
Most of all, their products are superior in quality because they value safety. In fact, they also make rain protection tarps, to ensure that consumers will remain dry all throughout the night.
Though they may only offer a few core hammock varieties, two of these hammocks remain cutting edge because they are completely customizable. Clients can opt to add accessories and embellishments that suits their fancy. They can decide what kind of strap or suspension system they want for their hammocks. There's no need to settle for generic stuff with an ENO hammock.
---
2. Hennessy Hammock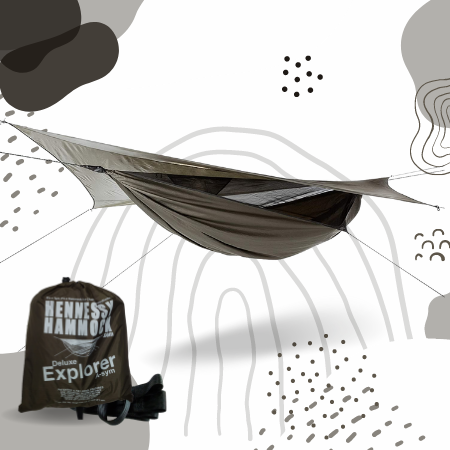 Hennessy Hammock is a brand that prides themselves for bringing the most innovative solutions to address the needs of many outdoor enthusiasts. With their lightweight and comfortable hammocks, people will no longer have to contend with uncomfortable rocks, roots, puddles and other stuff that are felt through a tent.
Many happy clients report waking up refreshed, with no aching muscles and stiff joints which typically come with sleeping on the hard ground.
Each Hennessy Hammock is considered a completely engineered shelter system. They offer 24 specialty hammocks that can accommodate up to 350 pounds. And come in five different lengths ranging from 9 to 12 feet long.
All their products come with a standard tightly woven mosquito mesh, 2000mm waterproof rainfly, sturdy suspension ropes, double layer insulation, and side entry zip or a bottom entry velcro enclosure.
With their "Build Your Own" feature, their clients are encouraged to create their own tents to suit their needs and budget. With their customized tents even super tall clients will find themselves being able to finally squeeze their frame into a hammock. With a Hennessy Hammock, people are assured that they have a product that has been beta-tested for six years with 5 special patents for their revolutionary designs.
---
3. Grand Trunk Hammocks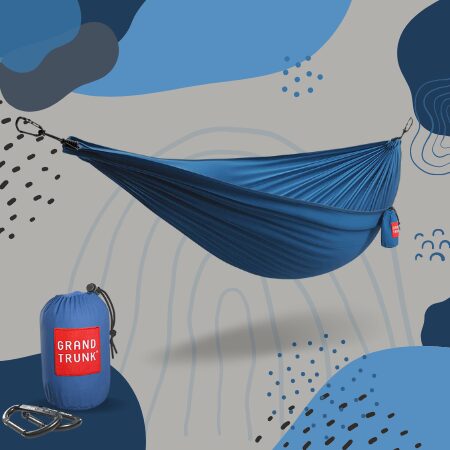 This company takes pride in being one of the pioneers in the industry of hammocks and travel gear, having been established since 2001. Their headquarters are in Chicago so their clients can rest assured that their products are all one hundred percent made in the USA.
Grand Trunk is proud to announce that their hammocks are able to accommodate the weight of up to 400 pounds, thanks to their extra strength triple lock seams. It can accommodate two people because of their design that is twenty percent larger than their competitors.
Their hammocks are made out of soft and breathable nylon. This can dry fast and can be stowed away easily as it folds into a small bundle. Its lightweight feature makes it portable so this can be use for many indoor and outdoor adventures. This impressive product comes with a lifetime warranty, making them one of the top hammock brands.
---
4. Wise Owl Outfitters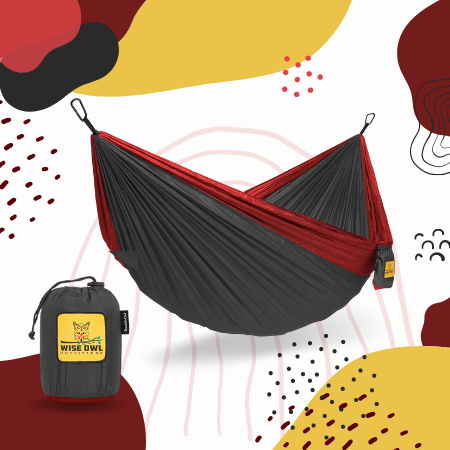 This company believes that it is critical for people to spend time outdoors are it enhances their quality of life. This is the reason why they are compelled to make quality products that will make the great outdoors comfy for all their clients. Their hammocks are well built and can compete with the more expensive brands.
Wise Owl Outfitters has made it a priority to provide affordable products that don't break the bank. Their clients will receive a 210T parachute nylon hammock with triple interlock stitching.
Every purchase comes with two d-shaped carabiners, 2 nine feet tree straps, and a carry case bag. The Single Owl weights 16oz and is 9by4.5 feet big. The Double Owl, which can accommodate two people, weights 26oz and measures 10by6.5 feet.
Located in Tennessee, their team spends a lot of time with their families doing outdoor recreational activities. This is when they get to roadtest all the products that they offer. Their products are proudly USA made and one of a handful top hammock brands.
---
5. Kammok Hammocks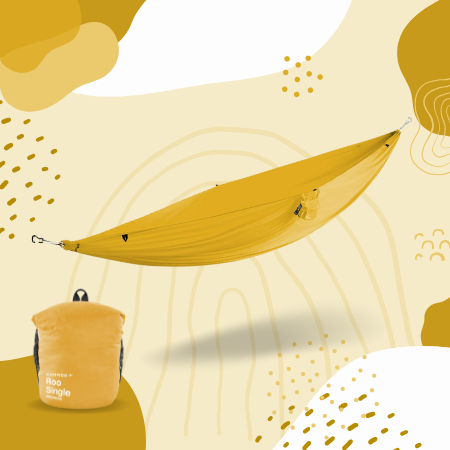 Kammok's company mission is to equip and inspire people to take their life-changing adventures. They do so by offering amazing products that remain affordable and functional. Their hammocks have one of the industry's highest weight-bearing capacities, which can accommodate up to five hundred pounds.
The hammocks come with a diamond ripstop reinforcement system to ascertain that the Lunar Wave fabric it is built with doesn't stretch out over time. All their hammocks are lightweight and water-resistant thanks to the sturdy nylon fabric base.
Every Kammok order comes with a water-resistant stuff sack. Kanga claw carabiners for hanging, race slings, and ropes. This hammock is a great buy as it can accommodate two people with ease.
---
Bottom Line
Everyone thinking of buying a great hammock for their next adventure can choose among these five products. There are many other brands out there, but these aforementioned companies are the top hammock brands that have set themselves apart for being industry leaders.
The most critical thing before making any purchase is client research. Those who are looking to spend their hard-earned money must read up on the various kinds of hammocks, so they can be familiar with the varying specs and pick one that suits their needs.  
If these weren't enough, check out some other hammocks from different brands: