Perfect camping or recreational activities far from home are incomplete without faultless shelter. Tent camping is quite popular and soothing but can lead to stressful or uncomfortable situations like a leaking tent.
The water dripping sound inside your tent not only irritates you but is a real problem. So, you have to shore up the water resistance in your shelter!
Top 3 Ways to Waterproof Your Tent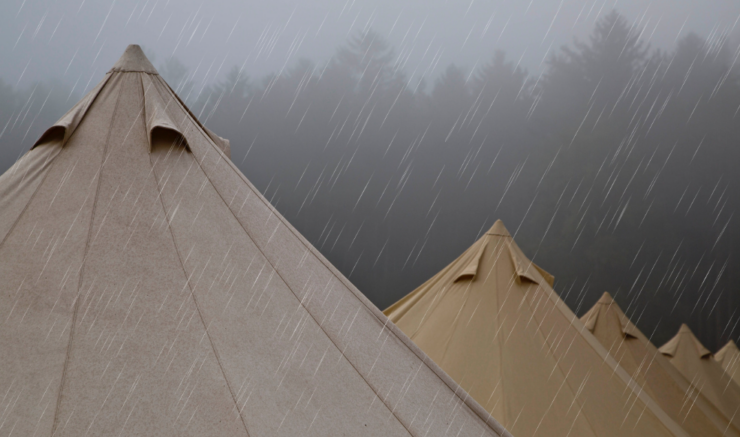 Never rely on the weather! It is always a good idea to check your tent before you go camping. Doing this will make you feel stress-free and comfortable during your trip.
You can also find some waterproof camps or tents in the market, but that's not a complete assurance. There is always a chance that your tent starts leaking during heavy rains. Thus, you have to waterproof your tent with these simple methods:
1. Sealing the Tent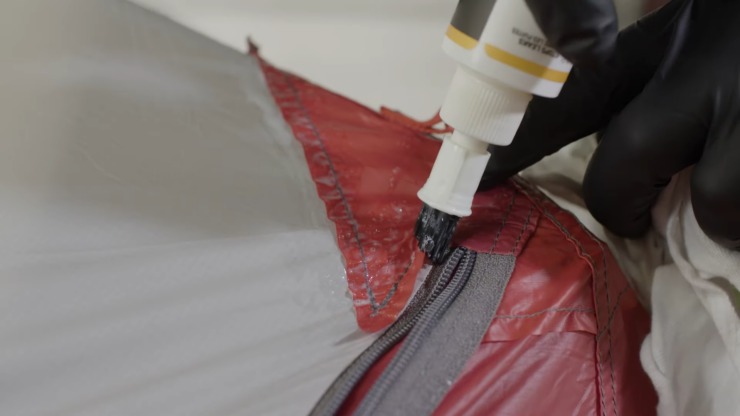 Seal the seams of the tent! Tent seams refer to the area of stitched fabric across the floor or walls. In waterproof tents, these areas are sealed already but can wear out after time and start leaking. Thus, make sure to seal it by yourself.
First, address the areas of the tent which require sealing. Then, gather the following materials you'll require for this purpose: a rag, seam sealer, cloth for spills, and rubbing alcohol.
The main element is a seam sealer which you can get from the market. Make sure to get the right kind of it because every sealer is not meant for your tent fabric.
For example, the silicone-treated material gets a different sealer than that of polyurethane fabric. To check the type of tent fabric, directly contact the manufacturer or check it from the manual. I found Kiwi Camp Water Repellent great for seam sealing as it remains dry and works perfectly.
To apply sealer, you have to find a spot where you can easily set up your tent and leave it for hours without any difficulty. In my experience, the garage is the best place for attempting this task. You can also do it inside your house or anywhere.
After setting up the tent, it's time to clean it. If you see any tape or peeling section coming out, remove it. Use a rag or rubbing alcohol to clean your tent thoroughly. Now, apply the sea sealer by any brush to the seams and let it dry completely.
2. Refresh or Reapply the Urethane Coat
A urethane coat is applied on the inner side of the tent fabric to make it water repellent. But with time, it starts peeling, which symbolizes that you have to recoat your tent with urethane. Make sure to peel off the flakes from your tent before refreshing its urethane coating.
To reapply urethane, you'll need the following basic materials: a sponge, sealant, and rubbing alcohol. You can get all these basic items from the market. Again, please consider the right type of sealant which goes with your tent fabric.
Lay your tent flat on the floor and remove the flakes and clean it with rubbing alcohol. Once it gets cleaned, apply the new sealant. For application, follow the instructions given by the manufacturer. I suggest you, please cover your hands with gloves or wash them after handling chemicals for safety.
3. Refresh or Reapply the DWR
DWR stands for Durable Water Repellent. The tents come with a DWR coating, making them water-resistant, but they need to be recoated or refreshed. But how do you know that your DWR coating needs to be refreshed? If the water is not beading up on the tent fabric, it indicates that the DWR coating is expired.
To reapply the durable water repellent (DWR), you'll need these materials: a water repellent product (which is usually available in spray form), a damp cloth piece, and water. There is no rocket science; you can do it easily anytime.
Please make sure to get a good quality repellent product. I found Nikwax Tent and Gear Solarproof most preventive and durable.
Set up the tent on the floor and clean it thoroughly. Apply the repellent uniformly on the overfly of your tent. After some minutes, wipe off the excess amount with the help of a damp cloth. The application is complete now; wait for at least 24 hours or until it gets scorched.
Tips You Need To Know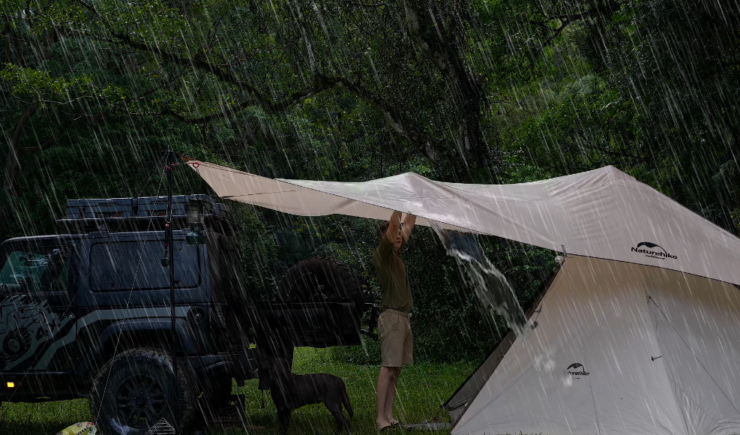 If you are an entry-level camper, or never sealed the tent before, then make sure to check it at least once. You may need to apply a double coat to make your tent completely waterproof. Make sure to dry the tent completely after every coat.
Moreover, there are three main tents: regular tents, polycotton tents, or canvas fabric tents. Waterproofing acts differently for each type.
The polycotton, canvas, or other hybrid tents need weathering before use because they are made of breathable fabric with holes in them.
Always choose a product with a good waterproof rating. Before applying a repellent, learn the instructions properly. Safety should be your top priority, so use gloves or a mask before handling chemicals.
FAQs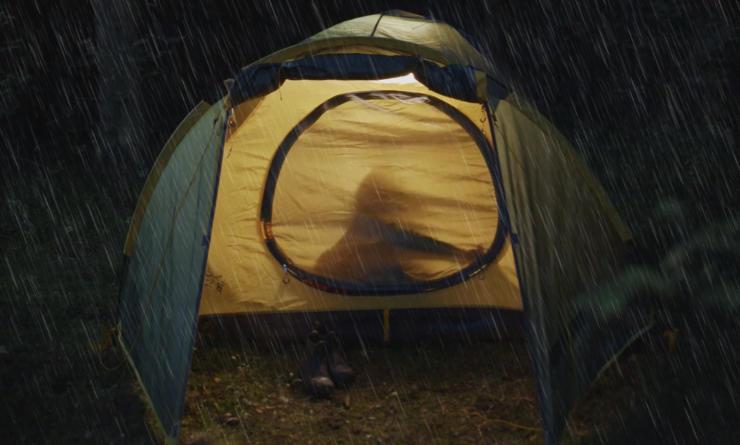 What to spray on the tent to make it waterproof?
You need to spray water repellents on the tent surface to make it waterproof. There are numerous sprays available in the market. My top priorities are Kiwi Camp Dry Repellent, Nikwax Tent waterproofing spray, and Atsko Silicone water guard.
Should you put a tarp under your tent?
Yes. Putting the tarp or cover under your tent is necessary. It keeps the tent warm, dry, and convenient for use. The tarp or ground cover also extends the durability of your tent.
How do you heat a tent without electricity?
There are numerous ways to heat a tent with no electricity. You can use hot water bottles, blankets or heating carpets, heating rocks, and insulation. I prefer insulating tents for camping.
Ending Note
In conclusion, you must take all measures before leaving your home to resist any stressful event. Waterproofing is an essential part before you go camping. If you are planning to go on camping trip make sure you have all the important things you need for camping in the rain.
In this blog, three simple processes were discussed which will make your tent waterproof. Just follow the tips and perform the task precisely.
Happy Camping!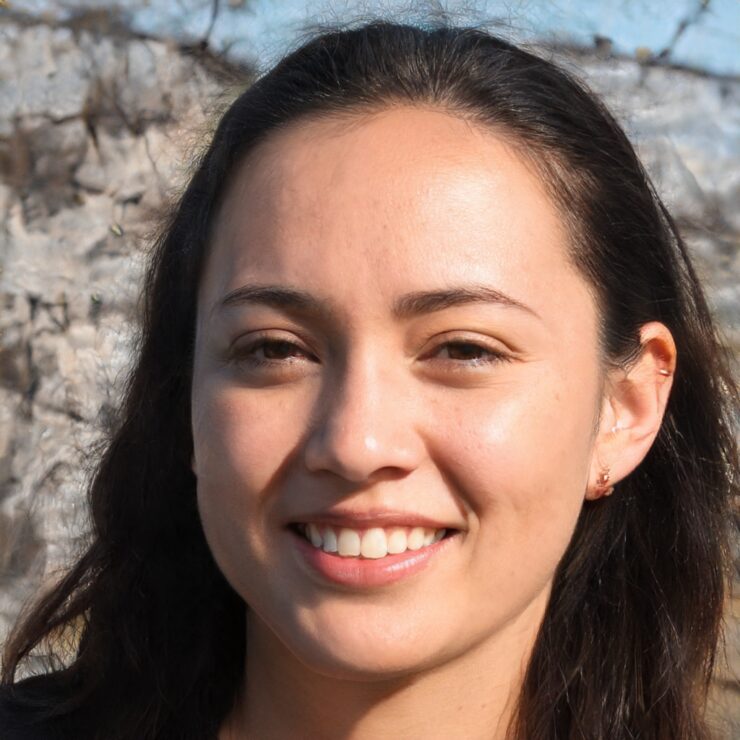 I am a passionate camping enthusiast and nature lover. I love the wilderness, solitude, and all the creatures who share my adventures!