For the last couple of decades, YouTube has been a platform on the rise and a go-to spot to check out the latest music, tutorials, podcasts, and interesting shows. With that rise, various YouTubers documented their efforts in building their homes from scratch in vlogs, and today we are going to talk about Wild Wonderful Off-Grid: how it started and where they are now.
The Wild Wonderfull Off-Grid is a YouTube channel that a family of five from Virginia started, where Erin and Josh Myers and their three children recorded their building process of a house in a forested mountain region of West Virginia. After they spent most of their lives in the city, they sold everything and decided to build their off-grid dream house; today, we are going to talk about their efforts.
How Did It Start?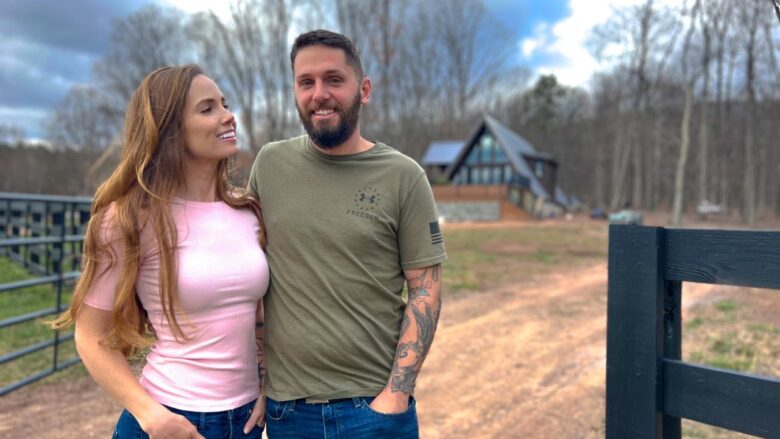 After the Myers family sold everything, they moved into an RV on 73 acres of land, ideal for hammock camping. This was not a random and hasty move since Erin and Josh had a long-time dream of building a house for their family away from the city noise. The plan was for them to live in their RV while they built their dream home from scratch.
This was not by any means an easy endeavor since Erin and Josh had to manage to homeschool their kids and build a farm at the same time. Moreover, they wanted to build this house in a debt-free manner and teach their kids how to live off the land and in peace.
As you might imagine, all of this was easier said than done, but the Myers family had tons of determination and a healthy sense of humor to persevere and keep their dream alive. The family also documented their lives beyond the construction aspect, so there is plenty of interesting and fun content to check out, even if you are not so much into assembly videos.
This charming and resourceful family faces numerous challenges in the whole construction process but handles it in good spirits and humor. Every video is captured by Erin, and the quality of her videography and narration grow in elegance and finesse with each and every vlog episode they upload.
It is a great motivational series and has tons of quality content, especially if you are a fan of watching people challenge themselves and set down roots on their own terms. With lots of determination, Erin and Josh, and their family managed to build their dream A-frame house alongside a working farm with lots of animals.
How Did This Vlog Series Become So Popular?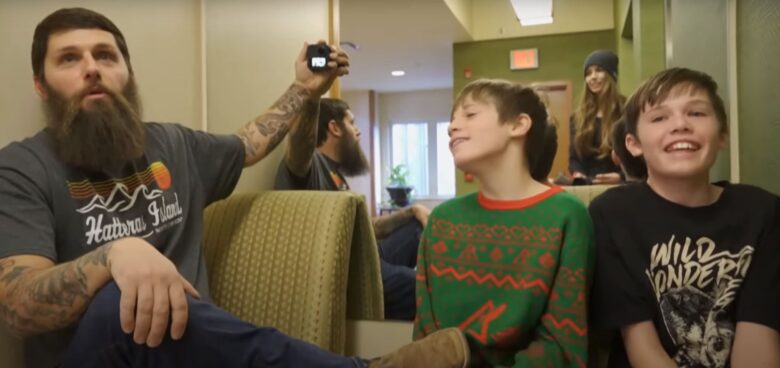 Wild Wonderfull Off-Grid is a story that many people can relate to, and the Myers family is so easy to root for, be it for their perseverance, grit, or sense of humor. One of the main reasons this vlog series became popular is that people can easily relate to this family and their goals. Many of us dream about escaping from the city's hassle and living somewhere off-grid and off the land, so connecting with Erin, Josh, and their little ones seems so easy.
That being said, seeing the Myers family face their challenges and gain every single triumph is heartwarming, and as we start to get to know them better, we also feel their wins and relate to their adventures. From fixing some loose pipes to going through the safety inspections, the viewers connect on a special level with the family and, in a way, live vicariously through their construction challenges.
Another great selling point for this YouTube channel is self-sufficient off-grid living. The viewers can take a sneak peek into this type of life, and it is a very useful intro for people that may want to relocate to remote parts of the state and require some practical knowledge on how to start such a task.
The timing also had a lot to do with the channel's popularity. Even though the family started the whole thing back in 2018, it really gained popularity in 2020, when COVID-19 took over the world, and we had to stay home and entertain ourselves in creative ways. It was truly refreshing seeing this young couple with their children engage in the construction of their home away from the civilization and doing so with such enthusiasm and humor.
The gorgeous setting also plays a big role in attracting countless viewers to the channel. The family built their A-frame house against the natural backdrop of West Virginia forests, which is visually appealing throughout each and every season. The setting is absolutely jaw-dropping and looks impressive on YouTube videos the channel publishes.
The Construction Process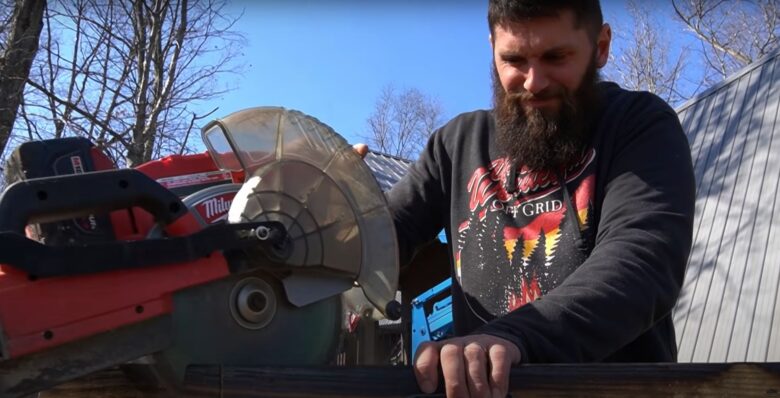 In late 2018 the Myers family packed and moved to their 73-acre property. They did not have prior knowledge about the construction, so this was quite an endeavor and challenge for them. As soon as they arrived, they built an A-frame house by themselves, and that is when the real fun began.
Early in 2019, they engaged in the installation of electrical panels, insulation, and solar panels, while also working their way toward starting the farm at the same time. Of course, all of this would not be possible if the whole family did not pitch in and do their fair share in constructing this house they will call home one day.
Erin's and Josh's kids are absolute stars of the show and often are primary characters in the videos. They often talk about their adaptation to off-grid living in detail and their day-to-day routines. Viewers get the privilege of seeing how the parents manage to juggle the whole construction process and parenting while doing it with laughter and humor.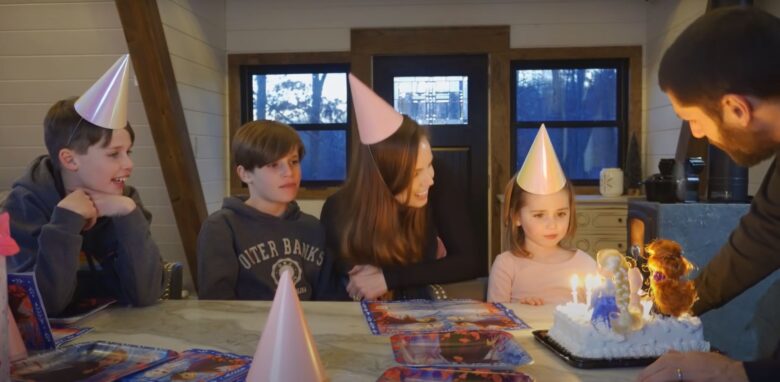 The construction does not always go smoothly, and the Myers family is often facing the issues with harsh West Virginia winters, which means some additional work in the farm protection. It also means that they must protect themselves from cold and continue the building process through these environmental and weather conditions.
The great thing about Wild Wonderful Off-Grid is that the channel shares precise information regarding the construction process. You will find interesting videos on how to build a small shed, start up a small farm, install the electrical system, and mistakes to avoid throughout the whole process.
The channel gives you numerous insights about off-grid living and is as educational as it is entertaining. It covers interesting topics such as carpentry, farming, and raising a family at the same time, which captured the hearts of viewers worldwide.
The Myers family finally moved into their dream house in mid-2020 after completing countless challenges and tasks to get there. All construction activities are documented on the YouTube channel, and you can check them out if you are an off-grid living enthusiast as well.
Why Did the Myers Family Opt for an A-Frame House?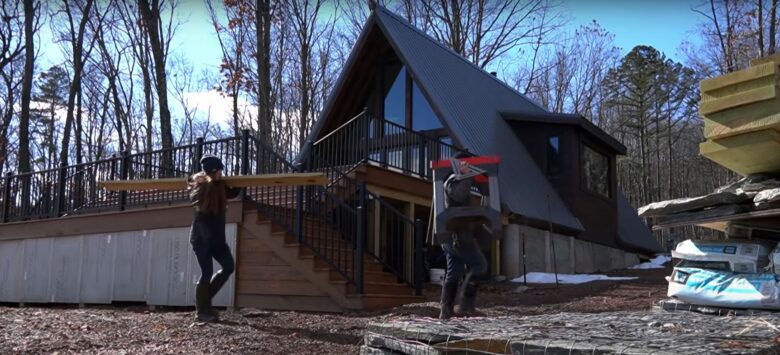 This unusual choice for a house is one of the main selling points and reasons why so many viewers revisit the Wild Wonderful Off-Grid channel. The Myers family opted for an A-frame house because they wanted this to be their main family home and to be something that would grow old with them.
Since A-frame can house big families, and the Myers are a family of five, this seemed like a great option to go for. As an end result, this house is spacious, well-built, and provides absolutely stunning views of the outside nature. The ample space indoors is another great thing as it grants more than enough room for a family of five.
What Is Wild Wonderful Off-Grid's Net Worth, and Where Are They Now?
With the rising popularity of their channel, the Myers family certainly managed to make some money off it. It is a beautiful success story since they managed to build their dream house, document the whole process, and make some cash while doing so.
Although their finalized net worth is not known to the public, considering all data available and the channel subscribers, visits, and views, it is estimated at $1.17 million, but considering other sources of income, it can be closer to $1.5 million.
Where Are the Myers Now, and Where to Follow Them?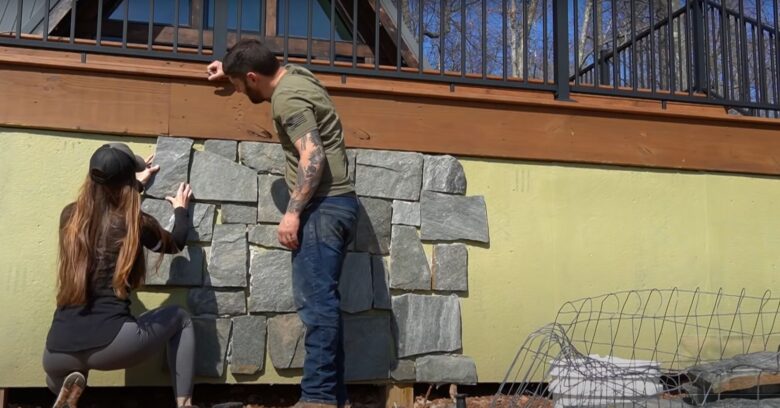 Even though the Myers family constructed their dream house, their job is far from over, and they continue their journey with numerous new jobs to make their living as comfortable as possible. Wild Wonderfull Off-Grid mainly posts on YouTube, but you can get updates on their Facebook and Instagram.
They also have another channel, Wild Wonderful After the Show, where they post short clips of the family outside of their home construction jobs.
The Impact on the Environment and Sustainability
A significant element that shines through Wild Wonderful Off-Grid's journey is their conscious effort towards sustainable living. By choosing to live off the grid, the Myers family not only reduced their carbon footprint but also demonstrated a way of life where harmony with nature is central. Their commitment to using renewable energy sources, like solar panels, and their dedication to organic farming is a testament to their respect for the environment.
It's not just about escaping city life, but also about taking responsibility for the planet. Their approach has inspired many of their followers to consider eco-friendly choices, making the Myers' journey not just personal, but a global inspiration.
For those interested in following the Wild Wonderful Off-Grid family's journey even more closely, you can explore video editing tools like Adobe Express to speed up video clips of their construction process. This can be a handy technique to condense hours of hard work into engaging and informative content, allowing viewers to witness their progress more efficiently.
Final Words
Living off-grid is certainly a demanding endeavor that takes a lot of nerves, time, and energy. However, as difficult as it can get, you will see that it was worth it by the end because nothing can match that triumphant feeling once you fulfill your dreams and build your dream house.
This is something that the Myers family teaches us on their Wild Wonderful Off-Grid channel. They show us how hard work, perseverance, and love can make any hard work pay off, and if you did not check their YouTube channel yet, we strongly advise you to do so.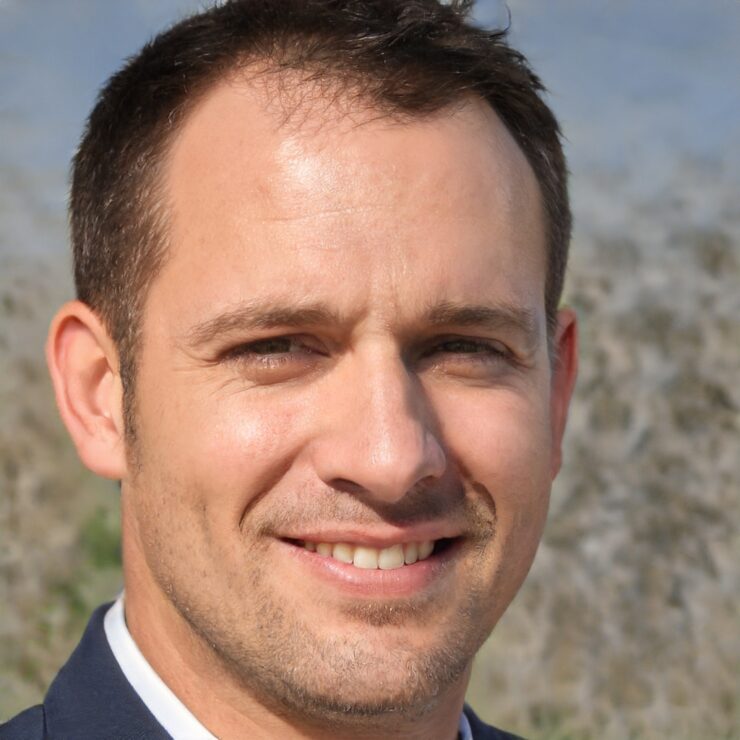 The outdoors is my playground 24/7, 365. Camping, hiking, mountain biking, grilling and all things related to the planet are my jam.