For the majority of outdoor lovers, the word "hammock" is a symbol of eternal summer, relaxation, and freedom. It's a term used to describe a sling made of rope, netting, or different fabric suspended between two points. But did you know that hammocks were first developed by the native inhabitants of the Caribbean, Central, and South America?
Hamaca, as they are called in Spanish, was used by indigenes mainly for sleeping purposes. It was the Spanish colonists, who first noted their usage during their voyage to the New World. In the 16th century, the use of hammocks was widely adopted in sailing ships to free up space and provide sleeping comfort to the sailors.
Nowadays, the hammock is used for sleeping and/or leisure activities.  They are available in numerous styles and colors, as well as in a variety of materials, patterns, weaving technics and construction is what distinguishes one style from another.
When it comes to mounting, there are a number of ways of getting your hammock in the air. Implementing hooks into trees or walls is the most obvious one. There are other alternatives that are less permanent and damaging. Self-standing hammocks are among the most practical choices. Easy to set up and move around, they make zero damage to your yard or house.
When purchasing a hammock, these are some key factors to take into account:
Hammocks rarely vary in length. When it comes to size, the main decision lays in choosing a single or two-person one. Many users opt for the double hammock mainly for their own comfort. The possibility to accommodate a second person is usually a bonus.
The end-user should help you determine which hammock you should go after. If you have backpacking on your mind opt for the lightweight ones. These products usually have integrated mosquito nets together with nighttime storage. In case you are buying a hammock for leisure, relaxation, or camping, then the durability of materials is the most important factor.
Weather is another crucial factor when choosing the right hammock. In warmer climates, go for naturals and breathable materials such as cotton or crocheted hammocks. These light materials will allow perspiration and cooling during night time.
In cooler climates, choose thicker materials, even synthetic ones. They will keep you warm and are usually water and windproof. Adding inflating pads made of closed-cell foam will not only increase your sleeping comfort but will also keep you warm during the night.
Hammocks that only come with a stand have their own advantages. If you are camping for a day or two, these may be a perfect choice, as they pack so easily.
However, spotting a place to hang a hammock may be hard sometimes. Finding trees with the right distance in certain situations can seem like mission impossible. Therefore, accessories such as hammock stands are more than practical. They are aesthetically appealing and create a perfect scene. You can install these types of hammocks literally anywhere. Wood and coated metal are the main materials used for stand construction. They are usually firm, heavy, and not meant to be carried around and moved often. Deciding whether to go for wood or metal, depends purely on your preferences- you can't go wrong here. However, aluminum, fiberglass, and steel are used for collapsible, lightweight, and easily portable stands. They come with a carrying case, which makes them perfect for hikes.
Hammock stands come at different sizes and prices. Usually, they are around   9 -10 feet long but can be bigger. Depending on material and size costs vary anywhere from $50-250. Some are at the even pricier end.
And now, the 10 Best Hammocks with the Stand, for the pickiest of us
1. Huacmoet Hammock with Stand
A portable double hammock made of thickly woven high-quality cotton thread. Fabric is durable, comfortable, and can be used both indoors and outdoors. The hammock is sturdy and long-lasting. The installed stand is made of steel and is strong enough to accommodate two adults. The size of the stand is 114x43x46.5 inches and it comes with a manual. It can be assembled in minutes without any particular tool. It comes with a carry case and is available in two colors: red and blue; two storage bags: one for the hammock and one for the stand are included in the package.
2. Sorbus Double Hammock with Steel Stand
It is a stylish and colorful double hammock. This hamaka comes with a stand that can be effortlessly and quickly dismantled and relocated or stored away. The Sorbus hammock is made of cotton and polyester fabric which offers ultimate comfort and durability. The stand is made of weatherproof steel and the carrying case is included in the price. When it comes to flexibility, there are five different height options so you can easily find your perfect position. This hammock comes in three different vibrant color schemes: blue-green, blue-sand-purple-red, and desert-brown blue.
3. Vivere Double Polyester Hammock
It is another hammock designed for two persons which come with a metal stand. The hammock is made of breathable, synthetic material, perfect for relaxation. The polyester is strong, wrinkleless, and waterproof. The strings are also synthetic and made to be long-lasting. The Vivere hammock is also available in the form of mash, and sunbrella. Cotton is an additional material in which you can purchase this combo. Assembly of the stand is easy, intuitive and there is no need for extra tools. The height is adjustable. There are thirty-nine different colors and hammock styles, from aqua blue one to sand one with oil rubbed bronze frame. This variety of this product will leave even the pickiest of us amazed.
4. Best Choice Product 2
It is one of the best-selling hammocks. Thanks to the construction, this Brazilian style hammock is providing you with the next level of comfort. Made of a fine cotton and polyester blend, the soft cocoon can accommodate two adult persons. The tempered steel frame is a stable base for perfect sleep and relaxation. Dimensions of the stable are 115"x48"x43". It can be assembled and dissembled in a couple of minutes. There seven different color schemes to choose from "sunset" to "sangria" one. Packed in a compact carrying bag, the combo is light to carry around. This hammock will make such a great present. Treat yourself or someone you care about.
5. Sorbus Hammock Bed with Stand
It is not a typical hammock with a stand that would first come to your mind. Nonetheless, this cozy outdoor piece of furniture is a perfect combination of the acrylic coated cotton hammock and metal frame. The "bed" is made of multi-layered fade-resistant machine washable fabrics and has two interesting accessories -a deluxe pillow and a storage pocket. One person fits in this hammock and the pillow is detachable. The stand is made of coated steel. Joints with a snap button mechanism lock together and make the assembly pretty easy. The overall dimensions are 94.5"x 37"x 36.25".
6. OceanTrailer Brazilian Double Hammock with Stand
 is available in "Desert colors". The hammock is made of soft and pleasant traditional cotton fabric and is suitable for both indoor and outdoor use. The stand is metal-made, sturdy, and adjustable, allowing you to choose from five different heights. Setting it up takes no time, and no additional tools are required. The carrying pouch comes with this portable hammock and makes it easy to travel around with. The OceanTrailer Brazilian Hammock will make any camping and hiking activity more enjoyable.
7. Bling Hammock with Stand
It is a tightly woven, high-quality cotton hammock for two adults. The hammock bracket is thickened, widened, and therefore more stable. Ropes are made of prime quality nylon. It can be used both indoor and outdoor, as it comes with a coated steel stand.
Once again, the assembly is quick and no additional tools are required. It can be easily dismantled, when needed, packed in its own suitcase and traveled around with.
8. KingCamp Free Standing Hammock with Aluminum Stand
It is an atypical option. This product was the winner of the Red Dot Design Award in 2019 and is to be used both indoor and outdoor. The hammock is made of polyester and is ergonomically designed to reduce muscle tension. The carry-on bag that comes in the package can be folded into the pillow to relax your head. The frame is made of high strength aluminum. Footrest cover and footpads are slip-resistant. Both hammock and stand are made of lightweight materials and designed to be long-lasting.
9. Sorbus Hammock with Stand & Spreader Bars and Detachable Pillow
It is yet another model by the brand Sorbus suitable for two people. The Sorbus brand is an absolute champion when it comes to hammock design and production. This particular hamaka comes in blue/aqua shade. More options are available. Heavy-duty cotton fabric with UV resistance is used for the hammock and the spreader bars are made of solid wood. The material is machine washable and long-lasting. An additional detachable pillow made of the same fabric comes in the package. The base frame is stable, provides balance, and is constructed from powder-coated steel. An installation manual is included for the fuss-less assembly.
10. Vivere UHS9 Universal Space-Saving Steel Hammock Stand
It is a metal stand coated in charcoal color? This product is very practical if you already have a hammock and simply want to shorten the installation time. It is compatible with a variety of styles and types of Vivere hammocks, both single and double. Install it in your back yard, regardless of the lack of trees or inadequate distance between them. The stand comes with a premium carry bag, which makes it portable and easy to travel with.
As previously mentioned, numerous types and styles of hammocks are available on the market. Many present-day hammocks resemble the traditional ones, offering additional modern conveniences. The most popular styles are Mayan, Brazilian, Nicaraguan, Venezuelan, also known as jungle hammocks. The navel and travel hammocks are also widely in use.
Here are some of the most popular hammock styles explained more in detail. These styles may guide you to find your perfect one.
Mayan and Mexican hammocks
Mexican hammocks are mainly produced on the Yucatan peninsula, despite the fact that they are not part of Mayan culture nor heritage. They are constructed from various materials such as sisal, palm fronds, as well as cotton, and some artificial nylon treads. Colors are vivid and usually, they are handwoven. In Yucatan hammock are a big deal, and can be found in almost every home. They are easy to transport, long-lasting and can be used in any kind of weather.
Venezuelan and jungle hammocks
Venezuelan hammocks provide both comfort and security. Originally used in the jungles and rainforest of South America, these hammocks would protect against scorpions or venomous snakes. Panels of fabrics used in Venezuelan style are always breathable. The upper layer is usually made of a waterproof material to protect against rain and humidity. Sometimes they are matched with finely woven mosquito net. This combo will shield against mosquitoes, flies, and stings of other insects that could be malaria-infected.
Jungle hammocks are basically a modified version of the Venezuelan hammocks. At present, they are mainly used by the army.
These hammocks are considered to be the most luxurious ones. They also tend to be the most appealing ones. The construction of Nicaraguan hammocks is similar to the Mayan ones. The only difference is its thicker and heavier yarn. They are longer, which gives them a more luxurious aspect. Nicaraguan style can be used both indoors and outdoors. When choosing an indoor hammock, opt for cotton or poly- (artificial) cotton fabrics. Meanwhile, polyester and polycotton yarns are recommended for the outdoor hamakas. Manmade threads usually come in more vibrant colors, which is another factor to keep in mind when purchasing a Nicaraguan hammock.
Travel hammocks are essential for the wanderers and avid explorers. Usually, these products are made of the newest generation of lightweight materials. They are easy to install pack up lightly in a matter of minutes. They pack up so small that you can store and carry them around in your backpack. Most of them are water and windproof and provide protection against insects while allowing you to relax and enjoy your time in nature.
Taking care of your hammock
When well-made hammocks, can be exceptionally long-lasting. As durable as they are, occasionally they will need some love and care.
It is crucial to always check the hammock for any potential damage. As time passes, some fraying is likely to occur. Broken, worn or damaged fabrics are a reason for the concern. Mildew is the second biggest issue to be concerned about. When in contact with skin, it can cause irritation. By taking care and cleaning the hammock regularly, you will prevent it from mold colonies.
The best way to take care of your hammock is to carefully read the instruction manual that in most cases comes with it. You should regularly clean your hammock and shake off the dirt. Depending on the material, some hammocks are washable and some are not. While some fabrics are machine washable, others are only to be hand washed.
After washing your hammock, make sure it is completely dry before folding and storing it away. There are a few folding techniques- the type of hammock will determine which one is applicable.
As with washing and folding each type of hammock has its own way of storing. The general rule is to store it in a dry and cool place so that mold doesn't grow on it. If you plan to store your hammock outdoors, make sure it is well protected in a weather-resistant bag.
Conclusion
Hammocks are a great way to spend quality time in nature or outdoors. They will provide you with a sense of great freedom, offering you comfort at the same time. Whether you go trekking, camping in the hills, or simply crave for some relaxation in your back yard, the hammock is always a good option. You can enjoy them on your own, or share them with family or friends.
If you are looking to make the installation process short and easy then opt for the hammock withstand. Not only will the installment be ready in a matter of minutes, but you will be certain to leave your surroundings intact. Stands made of wood or metal will look great in your yard. On the other hand, if you searching for mobility and easy transportation, then hammocks with portable stands are the product just for you.
FAQ
How long does it take to install a hammock?
Setting up a hammock for the first time may be a bit challenging and tricky. Following the instructions in the manual is the best practice. Once you learn some tricks, installing a hammock can take no longer than two to three minutes.
Investing in a hammock with a stand will save you time and nerves- it is simple, easy, and intuitive from the start.
Do you need a pillow in a hammock?
Generally speaking, you don't need to have a pillow for hammocking. It is considered to be a luxury, so it all comes down to your personal tastes and preferences. There are people who can find a perfect laying position and feel no desire to add a pillow. However, it can definitely contribute to a better camping experience. You can experiment by trying out the hammock both with and without one.
If you decide to go for one, camping pillows are always a good option. There are two types of camping pillows available on the market: blow-up and self-inflating. They pack small and add almost no weight. Travel pillows make a good alternative to camping ones. In case you have no plans in investing money in the more "pro" gear, the travel pillow will be a good substitute.
How to properly lay in a hammock?
When it comes to hammocking, there is no "right" and "wrong" way of laying down. Feeling pleasant and relaxed while laying in your hammock are the most important indicators that you are using your hammock well.
There are some common practices, that can apply, and we are happy to share them. Laying diagonal at the angle is what most hammock enthusiasts find to be the best position. It lowers the pressure at the critical points and allows your spine to straighten. Your head and neck will be adequately supported. This position will allow you to swing back and forth, instead of left and right, which creates the feeling of sleeping in a rocking chair.
What is better- hammock or tent?
The hammock vs tent situation is, first of all, a matter of preference. Some investigations state that sleeping in a hammock is physically healthier, though. Apparently, many users tend to fall asleep faster in a hammock than in their own beds. This is due to the fact that hammock provides support for your body at the perfect points.
If this is not convincing enough, take a minute to recall all the gear that you need for camping in a tent. A good tent can cost you between $200 and $500, and that is without accessories. Not to mention that finding the perfect campsite can sometimes be a challenge. Purchasing a good-quality hammock will cost around $50, and the installment is pretty smooth and easy.
What is the perfect weather for a hammock?
Let's be honest with the right gear and accessories there is no such thing as bad weather. Well equipped, you can enjoy the beauties of a hammock all year round.
Temperature-wise, summer is known to be the best and most idyllic season to go hammocking. Even then weather can be unpredictable. So. packing some extra gear such as tarp and blanket can be useful.
Bringing an extra layer in the form of under quilt, over quilt and mummy-pod is advisable for the cooler months in winter or fall. When hammocking in spring make sure to bring a bug net and additional sleeping bag, in case of chilly nights.
Links:
https://www.hammockuniverse.com/blogs/hammock-blog/best-hammock-care-tips
https://www.incahammocks.com/clean-and-care-tips-for-your-hammock/
http://thewanderfulwild.com/do-you-need-a-pillow-in-a-hammock/
https://www.hammockuniverse.com/blogs/hammock-blog/best-hammock-care-tips
https://www.incahammocks.com/clean-and-care-tips-for-your-hammock/
http://thewanderfulwild.com/do-you-need-a-pillow-in-a-hammock/
https://www.lasiesta.com/us/en/ultimate-hammock-guide-how-to-hang-and-lie-in-a-hammock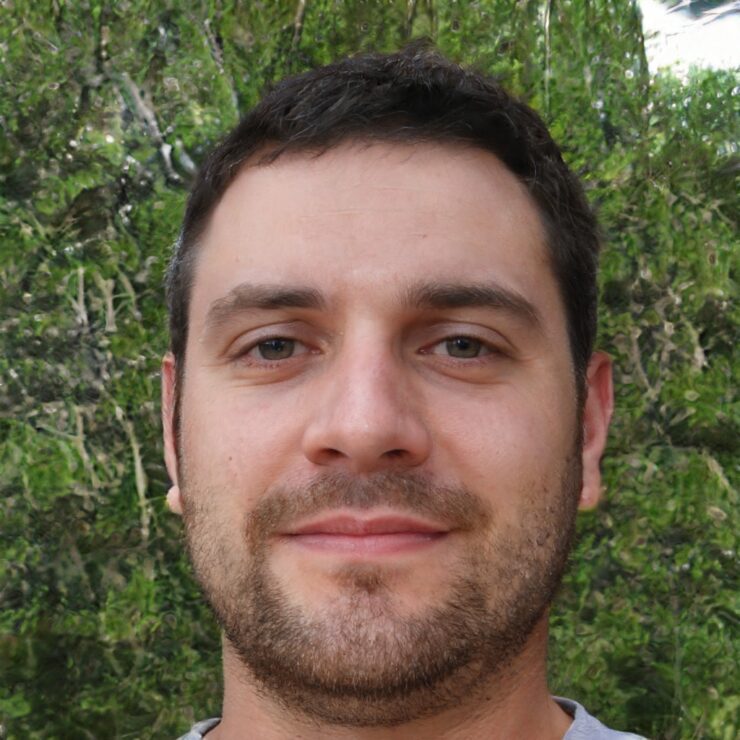 I love camping! There's nothing like being in nature, getting away from the hustle and bustle of everyday life.